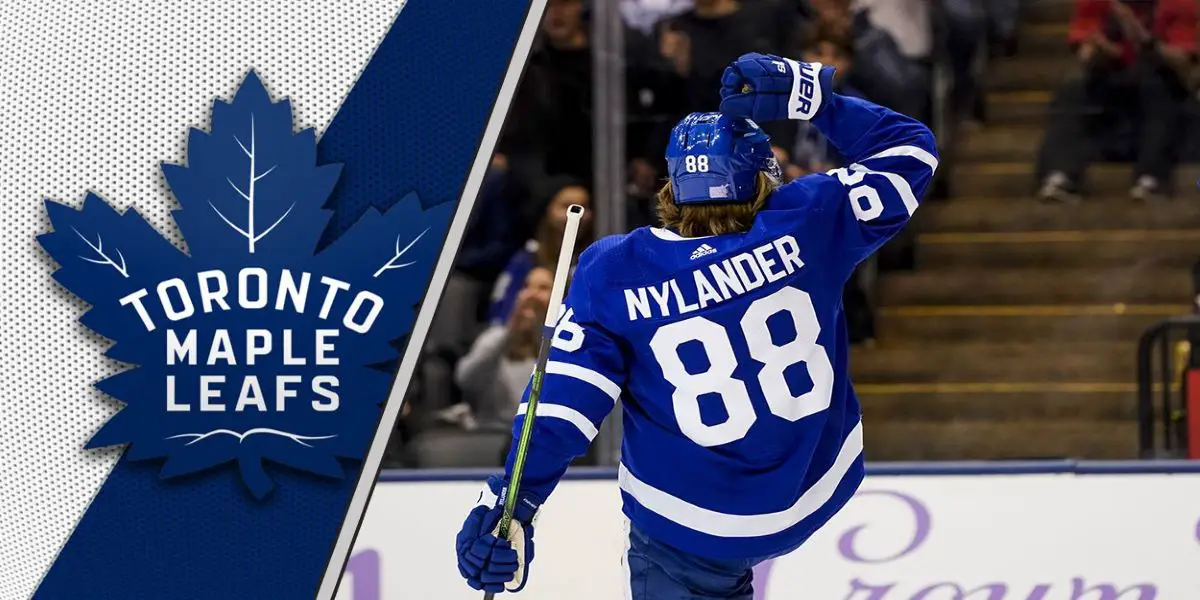 There has been recent speculation in the media around the Toronto Maple Leafs that there could be a big splash coming this offseason, even after the media conference day when GM Kyle Dubas didn't show his hand. But could that big splash be? You guessed it, and it has been centered all around the man, the myth, the "offseason trade legend" William Nylander. Of course, that comes as a shock to no one, not even Willy himself, who had this to say about the trade rumors ahead of his summer plans.
There have been a few rumors, but they are just individual-style trade setups. Some of these deals would require more than a one-for-one deal to be completed. Nevertheless, we will discuss the trades that have been lingering around Nylander.
Trade Rumours: 
Trade 1:
Toronto Maple Leafs: JT Miller
Vancouver Canucks: William Nylander
There have been some rumblings of this trade based on potentially moving John Tavares to the wing this coming season and having a guy like JT Miller filling his spot down the middle of the ice. I don't see this trade happening because JT Miller needs a contract renewal, and the reports he doesn't want to take less to stay with the Canucks. However, that could change if he went to another team, but I feel he will get paid, and the Maple Leafs can't pay him more than $6.5-$7.0 million per year.
Trade 2: 
Toronto Maple Leafs: Tyler Bertuzzi
Detroit Red Wings:  William Nylander 
This one depends on the package you can get in return from the Red Wings to determine if I would turn it down or not. However, Tyler Bertuzzi would be the player I think the Maple Leafs should target and acquire from the Wings, he has the skill and a ton of grit that could help Toronto, but there is one issue with this trade. If Kyle Dubas makes a deal to get Bertuzzi, the player going to Detroit is to be the 3rd member of the Tavares/Nylander line, not to be the 2nd member and give up an 80-point player. Personally, adding Bertuzzi with Tavares and Nylander could be the answer they are looking for to complete their 2nd line.
The most important thing to remember when trading a player of William Nylander's caliber is there is a chance that you wouldn't be able to bring back the same value as you are giving up. That has happened in blockbuster trades in NHL history, which could happen in a trade involving Nylander leaving Toronto. Of course, this is all just speculation from "armchair GMs" who have thought out deals that could work or reporters saying they have "heard rumblings," but nothing is confirmed that the team is even shopping Nylander. But, if they did shop him, this would be the base of the deal I would propose. 
Trade 3:
Toronto Maple Leafs: John Gibson, Max Comtois package
Anaheim Ducks: William Nylander package
*This trade would include more assets in the packages; this is not a two-for-one style trade*
There would be more moving parts, with other smaller pieces and picks involved, but this trade would be the only reasonable Nylander trade I would consider. The reason is that John Gibson doesn't want to stay with the Ducks if they rebuild, and his moving to Toronto gives him a chance to play with purpose again. The Maple Leafs could need a goalie if Jack Campbell leaves in free agency, and Gibson, who makes $6,400,000 over six years, could be the goalie that Toronto could finally get over the hump with. Max Comtois needs a change of scenery and could play himself into a top 6 role with the Leafs, and for the Leafs, it could be a steal, as he has struggled and would be at a bargain price of $2,037,500/ 2 years, then he a restricted free agent (Toronto owns his rights). In terms of William Nylander, he would be a first-line player in Anaheim, away from so much media attention. He would potentially be on a line with Mason MacTavish and Trevor Zegras, which has the makings to be a very talented, highly skilled offensive-minded line that could produce. He has expressed interest in staying in Toronto, but this could also be a draw for him because he could have a more private lifestyle, and when his deal is up in 2 years, he could get a bigger ticket with the Ducks than the Maple Leafs.
I am a firm believer that William Nylander needs to stay on this team because he is of great value for his contract and can produce at a high level. There is no question that sometimes the way he plays can drive you crazy, but he can score at will when he is going. He has also proven to be a relatively clutch performer in the post-season for the team. There is a lot of like in Nylander's game, and I don't think trading him will be the solution, but he also doesn't seem like the type to be bothered by all the noise surrounding him.