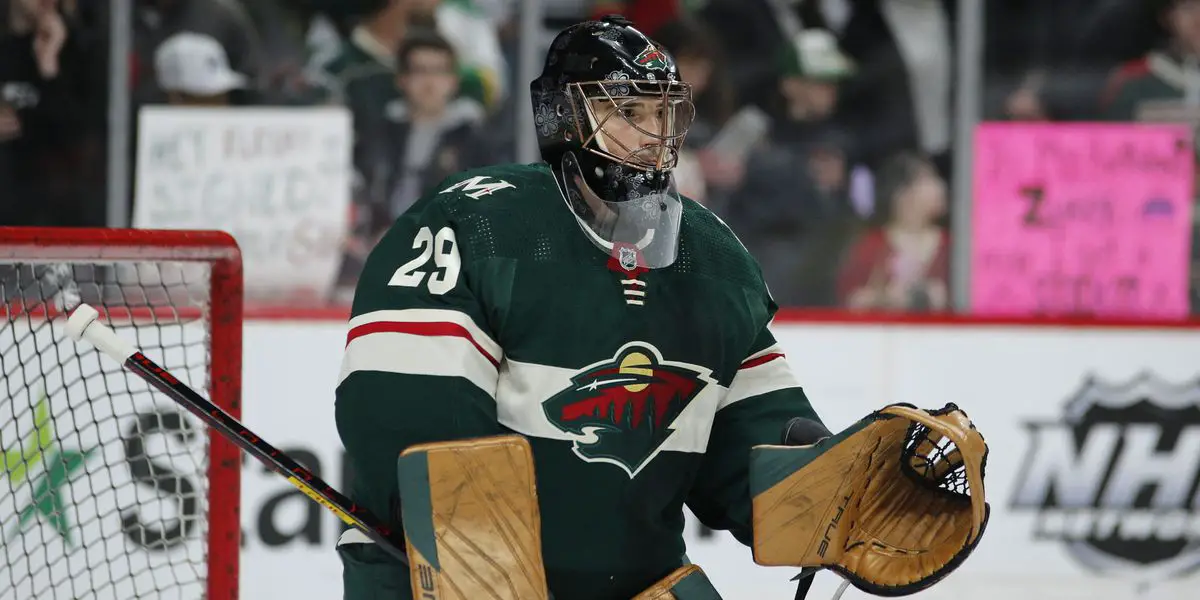 Since coming into the league, Minnesota Wild goaltender Marc-Andre Fleury has been elite as he continues to produce even at age 37. Due to his elite status and ability to stay healthy, Fleury has set an active record for all major sports, including the NHL, MLB, NFL, and NBA.
Fleury has now set the active record for the longest individual playoff streak in all major sports as he gears up for his 16th straight postseason appearance. This is an impressive feat as no other athlete has made the playoffs in their respective sport as consistently as the future Hall of Fame goalie and three-time Stanley Cup champion.
At the beginning of the season, Fleury's road to the postseason didn't look bright as he was traded from the Vegas Golden Knights in the offseason to the basement-dwelling rebuilding Chicago Blackhawks. Luckily for Fleury, the pick-hungry Blackhawks unloaded him at this year's trade deadline shipping him off to the Minnesota Wild, who were sitting in second place in the Central Division at the time. As the playoffs approach and the Wild have officially clinched a playoff spot, the streak and Fleury's legacy will live on.
The majority of Fleury's streak occurred while a member of the Pittsburgh Penguins, where he was teammates with Sidney Crosby, Evgeni Malkin, and Kris Letang. All three of those teammates would have been tied with Fleury, but they each missed an entire postseason due to injury making them ineligible.  
Fleury is currently ahead of a couple of other active sports legends as he's beaten out top athletes such as Tom Brady of the NFL and LeBron James of the NBA.
In terms of the all-time NHL record for consecutive playoff appearances, that honor belongs to former Detroit Red Wings defenseman Niklas Lidstrom. He made the playoffs a whopping 20 straight seasons meaning he never missed the playoffs during his entire career.
The boys are back after a long break but have plenty to talk about as the playoffs are in full swing. We go series by series, looking at how teams have fared so far and who will come out on top. Thanks for listening! Please rate and review our show on your favorite listening platform. Check out our partner's website at www.insidetherink.com for all your latest hockey news.