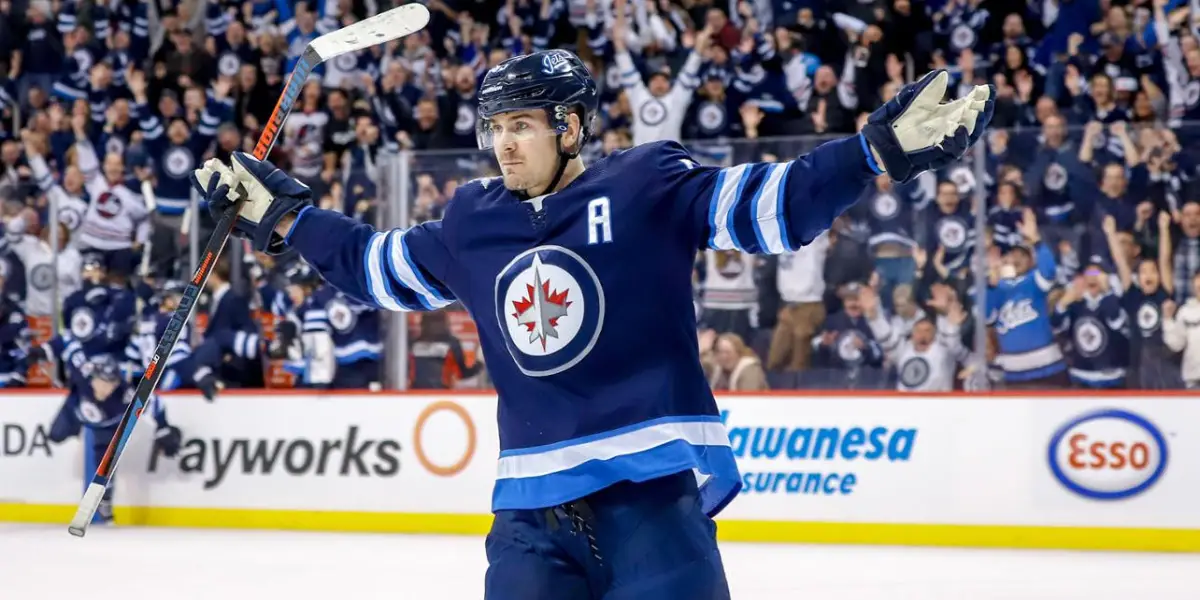 Winnipeg Jets forward Mark Scheifele was forced to leave Monday's Game 4 against the Vegas Golden Knights after just 1:40 of ice time due to an upper-body injury. Winnipeg, who is already without multiple key players because of injury, went on to lose the game 4-2. They now trail Vegas 3-1 in this best-of-seven series.
If you haven't seen the play that knocked Scheifele from the game, here's a look.
Already without key players; Josh Morrissey, Nikolaj Ehlers, and Cole Perfetti losing Scheifele would feel like a death sentence for the Jets. He may only have one goal in the series, but he is a key top-line forward for Winnipeg and one of their best players. Forging a comeback from 3-1 down without him just doesn't seem very probable.
Luckily, the Jets may not have to try to forge a comeback without him. Head coach Rick Bowness had a very encouraging update on Scheifele today. Bowness stated that Scheifele feels much better than he did yesterday and is hopeful to play in Game 5.
Here's the tweet from Winnipeg Jets reporter Mitchell Clinton.
This is music to the ears of Winnipeg Jets fans who have already seen their team decimated by injuries this postseason. Top defenseman Josh Morrissey left Game 3 with a lower-body injury and has been ruled out for the rest of the series. Winger Nikolaj Ehlers has yet to play in these playoffs after suffering an upper-body injury toward the end of the regular season. Ehlers is back practicing, however, and could be eying a Game 5 return. Young forward Cole Perfetti has also been out since February and has not played in the postseason.
The Winnipeg Jets still have a very tough road ahead of them. Coming back from 3-1 down against the top seed in the Western Conference is no easy task. However, they are much better off trying to do it with Mark Scheifele in the lineup than without. Based on today's update, it looks like they may have Scheifele in the lineup for Thursday's Game 5.
We won't know for sure if Scheifele will play until puck drop Thursday night, but the Jets have certainly avoided the worst-case scenario. It may not make a difference in the end, but Winnipeg's chances of winning are much greater if Mark Scheifele can lace them up in Game 5.
The boys are back after a long break but have plenty to talk about as the playoffs are in full swing. We go series by series, looking at how teams have fared so far and who will come out on top. Thanks for listening! Please rate and review our show on your favorite listening platform. Check out our partner's website at www.insidetherink.com for all your latest hockey news.