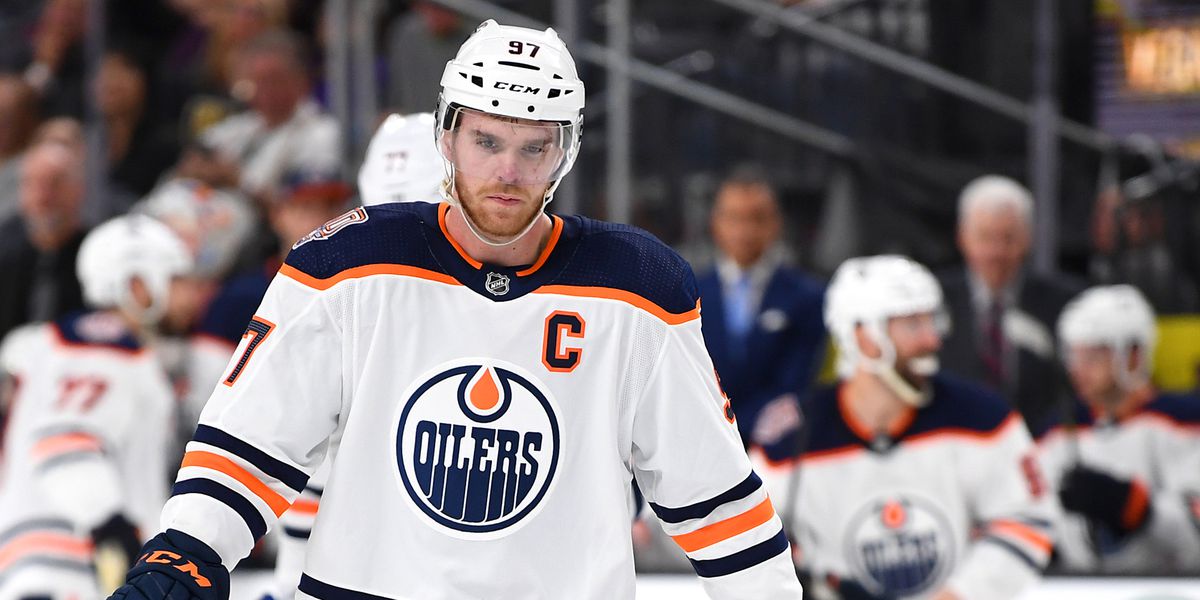 Edmonton Oilers general manager Ken Holland was asked a simple question: "Do you have a No. 1 goaltender for next season?"
"No, I don't think we have a number one goalie. I do not, no."
But if you think this is the only issue facing the Oilers and Holland this offseason, think again.
The talk around the Oilers generally revolves around Connor McDavid and Leon Draisaitl wasting cap space, but is that the case?
Let's do some math. The Oilers scored 290 goals during the regular season, and 34 percent of those goals came from the combination of Draisaitl, who tied a career-high of 110 points and hit 55 goals for the first time, and McDavid, who had a career-best in both goals (44) and assists (79) for a total of 123 points.
Now, everyone, please. Take a bow. Those are great numbers, but they got exposed when it mattered the most. McDavid averaged seven shots per game before the WCF but was held to two shots in Game 2.
Looking at the Colorado Avalanche, which swept the Oilers in the Western Conference Finals, they lit the lamp 312 times. However, their top two scorers, Mikko Rantanen and Nathan MacKinnon accounted for 21 percent of their goals. This exemplifies just how stout the Avs' depth chart really is. Nearly everyone in the lineup is contributing, and that's just not the case with the Oilers.
Is it a cap space issue, or do the Oilers' superstars need more help? Next season, the combination of Tyson Barrie, Cody Ceci, Duncan Keith, and Darnell Nurse will cost roughly $22.5 million in cap space compared to $21 million for Draisaitl and McDavid.
Barrie $4.5M AAV (two more seasons) averaged 21 minutes per game for seven consecutive seasons but checked in at just under 19 minutes this year. The Oilers may decide to keep him, but that could be expensive if his numbers continue to decrease. Despite playing in 17 more games than last season, Barrie saw his numbers dip from 48 points to 41 points.
A trade for Keith, a two-time Stanley Cup winner with the Chicago Blackhawks, might be near impossible because he has a no-trade clause, but never say never.
The Oilers likely won't have to convince the Arizona Coyotes, which has nearly $34 million worth of cap space, to think twice about accepting the overpayment of Zack Kassian, whose $3.2 million cap hit ends in 2023-2024. Moreover, if Oscar Klefbom remains on long-term injured reserve, which is likely, the team would have an additional $4.167 million.
There is no denying the Oilers have a goaltending issue at their hands. Holland defines a No. 1 goalie as someone who can play 50 games. With Smith turning 41 next season, assuming he decides to play, the best bet would be to split time behind the pipes with Stuart Skinner.
This has been done before and successfully—and by Holland—when he was GM of the Detroit Red Wings (1997-2019). In 2008, the Wings and had Dominik Hasek and Chris Osgood share the net before "Ozzie" impressed head coach Mike Babcock enough that he gave him the starting spot for good midway into the first round of the playoffs en route to the Wings' most recent Stanley Cup championship. This would be the most logical solution should Smith decide to continue his career.
It's a true test of whether Holland still has his Hall of Fame wits as a builder.