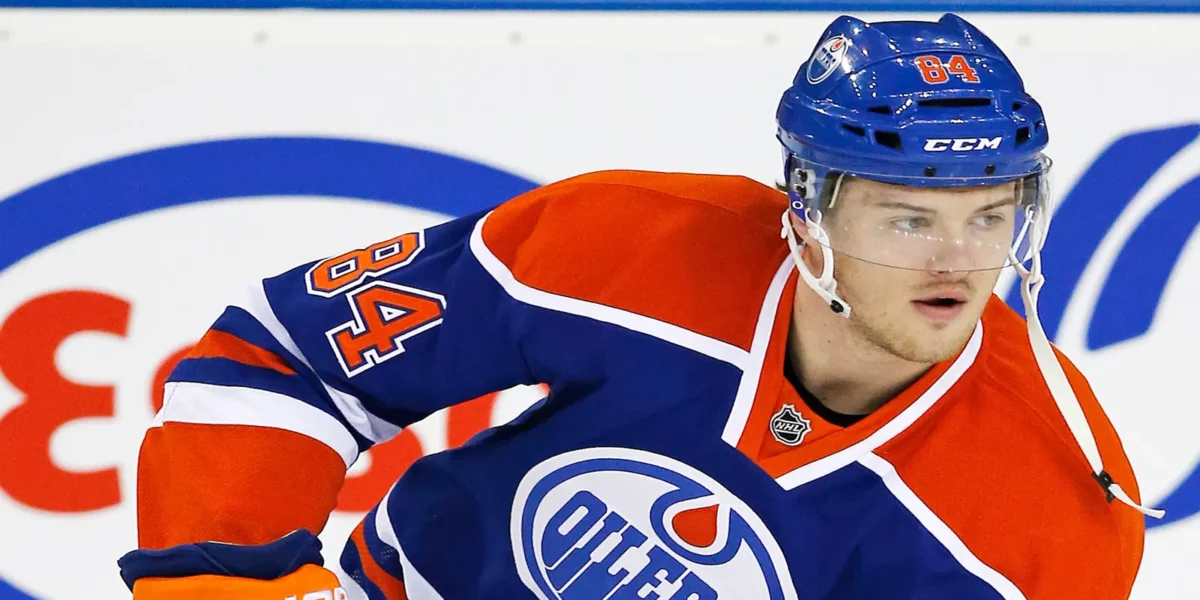 Edmonton Oilers GM Ken Holland provided an update on the status of Oscar Klefbom earlier this month in an interview with Daniel Nugent-Bowman of The Athletic, shedding some light on the situation for the first time in many months. Klefbom has been out of action since the 2020 bubble playoffs after undergoing major shoulder surgery. Holland mentioned that Klefbom was "trying to push it a little harder in December and early January and had some setbacks." He further elaborated by saying that Oscar was "feeling better in terms of everyday life…" but that "it's much more pessimistic when it comes to if he's going to play again." With Klefbom's future in professional hockey in serious doubt, I'm going to take a look back at his career and analyze some of the main reasons why his absence has put the Oilers in a tough spot.
Oscar Klefbom was selected 19th overall by the Edmonton Oilers in the 2011 NHL Entry Draft. He was a highly-touted prospect at the time due to his size and impressive two-way game, so unsurprisingly, it didn't take long for him to make an impact in the NHL. He was sent up and down between the Oilers and their former AHL affiliate Oklahoma City Barons until he got his first big opportunity by playing 60 NHL games in 2014-15. He scored 20 points that season and his responsible, well-rounded game earned the trust of management, who signed him to a seven-year contract worth an AAV of $4.16 million. For a defenseman, he was developing quicker than most, and the contract was projected to be a major bargain. 2016-17 was when Klefbom broke out as one of the most impactful players on the team, scoring 12 goals and 26 assists for 38 points on the season. These were all career highs, and he carried that momentum into the playoffs, where he scored Edmonton's first postseason goal in eleven years in game 1 of the Western Conference Quarter-Final against the San Jose Sharks. Klefbom also scored the tying goal in the dying minutes of game 5, which led to a crucial overtime win. He ended up with 5 points in 12 playoff games, and it was looking like Klefbom was on a trajectory to become a legit number one defenseman in the NHL.
The 2017-18 season saw Klefbom's traditional offensive numbers slip slightly as he managed to get only 21 points in 66 games. However, the advanced analytics suggested that this was actually Klefbom's best season yet, even if the scoreboard didn't always show it. He set career highs in Corsi and Fenwick rates, expected goal share, and high danger chances share. In other words, when Klefbom was on the ice, the Oilers outshot and out-chanced their opponents more than any other season in Oscar's career. Despite this, the majority of the other players on the Oilers regressed, and Edmonton fell out of the playoff race. The following two seasons were not as strong for Oscar. It looked like his upward trajectory towards being an elite top pair defenceman was in jeopardy, which boiled over in the 2020 play-in tournament against the Blackhawks, where he struggled and was completely dominated by the Blackhawks' offensive players. It came to light later that Oscar had been dealing with chronic shoulder issues that undoubtedly contributed to the dip in his on-ice performance. He finally decided to try and fix the issue by undergoing major shoulder surgery. "It's been something that's been going on for a while," Klefbom said, "Hockey players usually play through a lot of pain. I don't want to be on pain meds 24/7. I thought it was a good time to do it because it's tough when you can't really get your sleep or live your private life."
In March of 2021, Klefbom underwent successful shoulder surgery and followed that with extensive rehabilitation. As of now, there is still no timetable for Klefbom's return to hockey, and whether or not he will return at all is far from likely. If the Oilers' acquisition of veteran left-handed defenseman Duncan Keith wasn't enough of a telling sign that Klefbom's future in hockey was doubtful, Ken Holland's recent comments are enough to confirm those fears.
Klefbom's absence has predictably had consequences for the organization, but the ways in which this has crippled the back end for the Oilers go far beyond just missing their best defenceman. For starters, his $4.16 million AAV cap hit was a massive bargain for what he brought to the table. None of the Oilers' young left-shot defencemen were ready to play in the top 4 this season, so Ken Holland traded to acquire Duncan Keith to fill the void. Keith has been fine, but he isn't capable of bringing a Klefbom-level game to the table at this stage of his career. Holland didn't manage to get any salary retained in the Keith deal, so Edmonton went from having their number one defenceman for relatively cheap to having a serviceable second pair defenceman on a more expensive contract. The presence of Klefbom on the powerplay would have also prevented the Oilers from overpaying the struggling Tyson Barrie in the offseason for a multi-year $4.7 million AAV deal so that he could quarterback the top unit. Now the Oilers are left with an inferior defense core despite spending a much more substantial portion of the salary cap on them.
Had Oscar Klefbom remained healthy beyond his terrific 2016-17 and 2017-18 seasons, where would his game be at today? Unfortunately, we will never know, but if this is the end of his career as a hockey player, he will certainly go down as a legend in Oil Country for his fantastic play and playoff heroics in 2017.
The boys are back after a long break but have plenty to talk about as the playoffs are in full swing. We go series by series, looking at how teams have fared so far and who will come out on top. Thanks for listening! Please rate and review our show on your favorite listening platform. Check out our partner's website at www.insidetherink.com for all your latest hockey news.