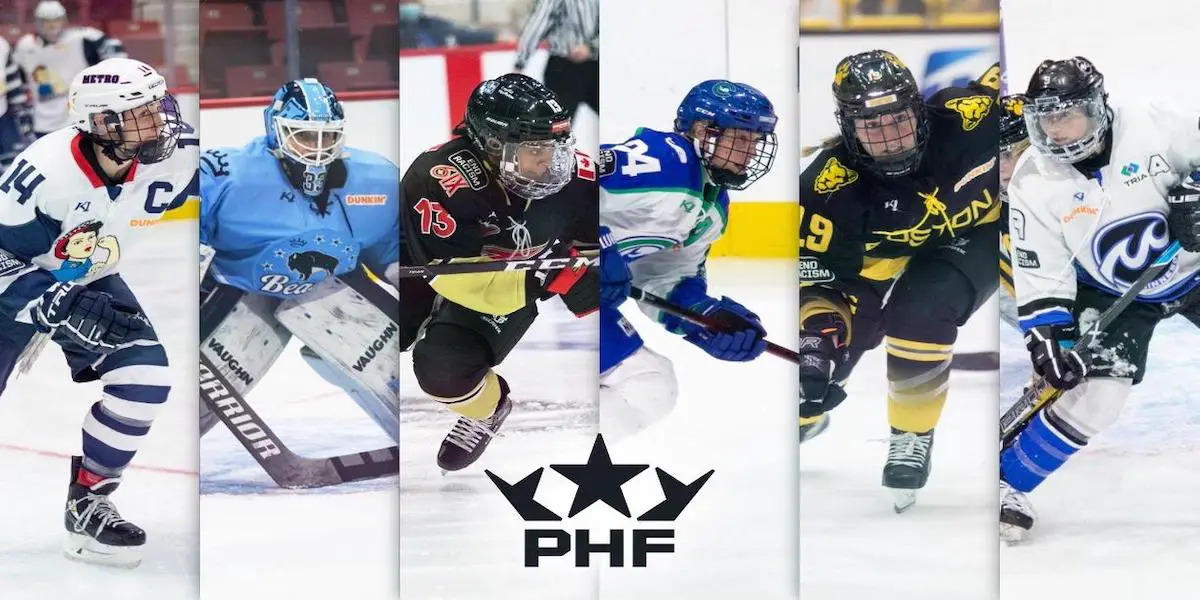 The PHF is an exciting women's hockey league emerging, and it has grown since day one thanks to a group of partners called BTM Partners. Funny enough, the letters stand out for Boston, Toronto, and Montreal.
The Boston Pride, the Toronto Six, and the brand new Montreal Force are all owned by this group looking to get the league off the ground and both promote and grow the game of hockey for women. One of those partners is John Boynton.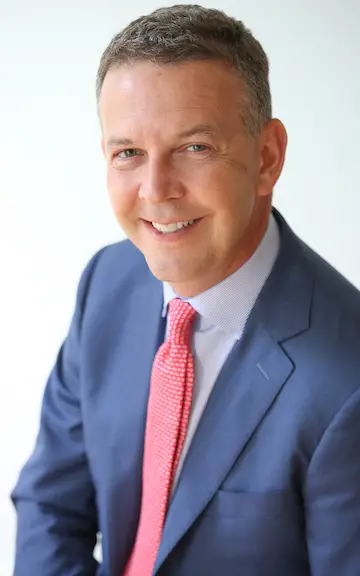 Born and raised in Boston, the story of how this started is pretty funny, and the first thing he admitted was that it was his wife's fault. Boynton met his wife back in 1988 at Harvard while she was playing for the Crimson.
"I blame my involvement on my wife," Boynton said in an exclusive one-on-one interview with Inside The Rink.
"She was the one who played college hockey. We met at Harvard and graduated in 1988, and she was really a beneficiary of the Title IX here in the United States. After she graduated, she became a high school women's hockey coach for the next 12-15 years."
Boynton's wife coached at some elite hockey schools while also staying involved as a hockey coach at Harvard. Still, Boynton says everything became serious right before the Olympic games in 2014 in Sochi, Russia.
"Katie Stone, an old friend and Harvard coach called us and said the US team would be training in suburban Boston, and since that is where we live, she asked if we had any ideas where she might house ten players. We ended up helping her find billet families for 10 Olympians who moved into our town in 2013 and lived there for six months. That was a magical time for us to have these elite athletes living among us and showing our children how elite athletes eat, sleep, and train to be the very best."
Boynton says what made this team strong was that they had a family-type bond, eating dinners all together while preparing to represent their country.
"We had a lot of family events where the billet families got together and had dinner with the players, and we got to know them really well. That was our first real exposure to truly elite women's hockey players."
We now jump five years later to 2019 when Boynton found out through one of his friends that the National Women's Hockey League was planning to put teams up for sale.
"We learned that they were going to divest the teams, and the Boston Pride was the first team that was going to be sold. We were introduced to a guy named Miles Arnone, who had a contract to buy the Pride, and we got involved as Miles' partners, and a few months later, we were the proud owners of the Boston Pride."
"That is how we got involved in the league, and it's been a rocket ride since then."
The salary cap has always been a sticking point regarding women's hockey. Most leagues began with barely paying anything, but the PHF wanted to make sure that it wouldn't be an issue, and after a couple of years, the salary cap per team is now $750,000.
Boynton spoke about the growth and thinks the league is heading in the right direction and has the potential to be even bigger.
"The salary cap is a reflection of the interest we are seeing from fans and sponsors in supporting women's hockey. It's a real groundswell. When we got involved, the salary cap was $150,000 per team, the next season, we doubled to $300,000, and this year we brought it up to $750,000. We announced last week that next season it will go up to $1.5 million dollars per team, meaning we're 10X where we were when we first got involved. We have made a point of prioritizing player experience, and paying the players is one way of showing our commitment and enhancing their ability to live and train like the professional athletes they are."
I asked Boynton if he ever envisioned one day when the league could be big enough to compete with the likes of the NHL, AHL, and even the ECHL, and his answer spoke volumes and showed how passionate he really is.
"We have big ambitions for this league. Look across the landscape of North American sports, and hockey is one of the big four. There is no reason women's hockey can't sit alongside the WNBA and NWSL."
"The reality is it takes a long time to get to where those men's sports are. The NHL is more than 100 years old, and baseball has been around for something like 150 years, so this kind of change takes time because there has to be a sustainable business model behind it. The thing that makes it so exciting to be an owner is that you're seeing record levels of interest from sponsors, broadcasters, and investors in women's sports. Earlier this year, the WNBA raised $75 million dollars to support its league operations, and we also saw Angel City Football Club raising money at a $100 million dollar value, and earlier this year, we saw the Washington Spirit sell for $35 million dollars. Asset values are going up, and investor interest is strong and growing, and I think that bodes well for the future of women's hockey."
Boynton also gave his thoughts on the All-Star weekend in Toronto and believes it is the place to have it next month.
"We announced the All-Star game this year will be held on the last weekend of January in Toronto, and it will be amazing to be in Toronto where you have the Hockey Hall of Fame and such an amazing legacy of hockey. The fact that we're playing in the backyard of the Toronto Six, Toronto's team who happens to sit at the top of the standings, feels appropriate and even historic."
"We had one two years ago, and the one last year was moved to Buffalo due to Covid. We would love to have one every year for sure, and every opportunity we can take to showcase the talent and personality of the league is important to us. This game is going to be broadcast nationally on linear TV, so it'll be a great opportunity for a very broad audience to see the PHF and the players up close."
Finally, I asked Boynton about his personal perspective and involvement in the growth of Women's Hockey, and he was proud.
"It's incredibly exciting to be involved, a real privilege, and it comes with a responsibility. My wife and I, and all our partners in the league, are strong believers in equity, accessibility, and empowerment, and we think hockey is a game that should be safe and enjoyable for everyone. There is no reason a young girl shouldn't be able to look up and see a PHF player who can be her hero, and the saying "if you can see it, you can be it" really holds true for us. We want to provide heroes, leaders, and role models for young girls and boys everywhere, and we all see the PHF as a huge opportunity to make an important impact. We are super excited about it."
Salary cap raise 1:00All star game 7:44beauts outdoor game 10:10ECHL all star game 12:24 Live fantasy hockey draft 16:00Hockey jerseys reviews 37:36