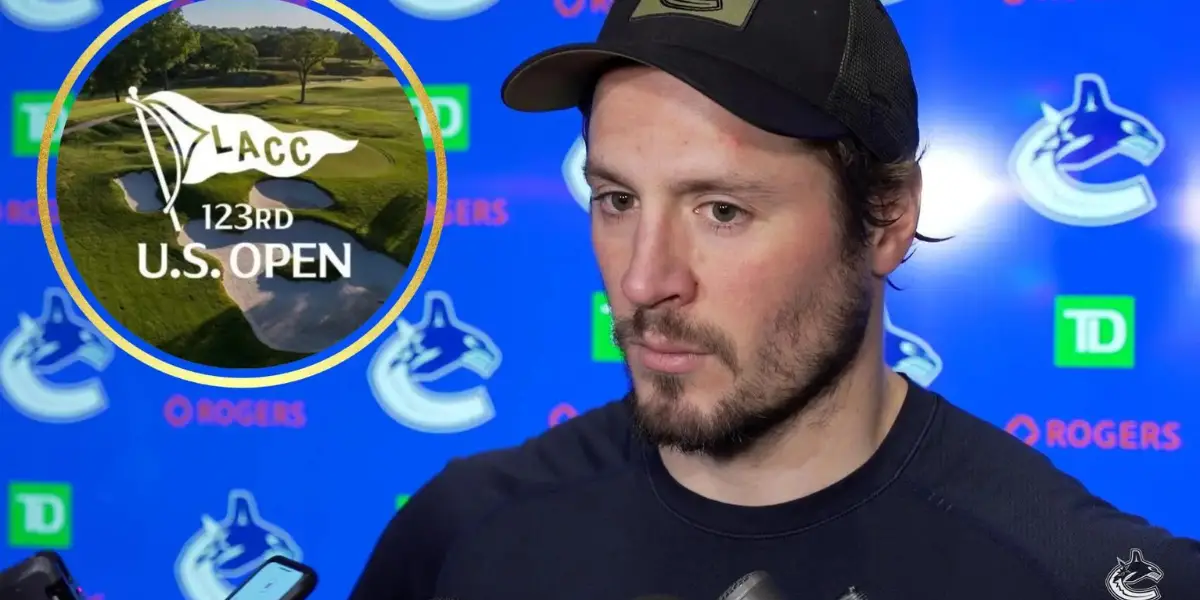 The age-old joke about NHL players hitting the golf course when they're not in the playoffs got much more interesting. According to a recent report, Miller, an NHL player, will compete in a local qualifying event for the U.S. Open, which is open to any professional or amateur golfer with a handicap below 1.4.
The qualifying event will take place at The Club at Nevillewood in Presto, Pennsylvania, a golf course designed by the legendary Jack Nicklaus. Miller will be among the 78 golfers trying to secure one of the four qualifying spots on May 15th.
If Miller manages to qualify, he'll move on to the final qualifying round taking place between May 16th and June 5th, before the U.S. Open itself, scheduled to run from June 15th to 18th at the North Course of Los Angeles Country Club in Los Angeles, California.
However, if Miller does qualify, it begs the question of whether it will disrupt his hockey training. While players spend much of the summer training for the upcoming hockey season, they usually take some time off to relax and detox from the previous season before gearing up for the next one. Whether Miller will be able to balance golf and hockey remains to be seen.
The idea of NHL players taking up other sports during their off-season is not new. Many players use the opportunity to try different activities, whether golf, tennis or even surfing. Some players even take it a step further and participate in professional or amateur competitions, like Miller is doing with the U.S. Open.
While it's understandable that players need to take a break from hockey after a grueling season, some may argue that playing another sport could be risky. Injuries can happen in any sport, and getting hurt during the off-season could jeopardize a player's performance in the upcoming hockey season. Additionally, some may question whether playing another sport takes away from the player's focus and dedication to hockey.
On the other hand, playing another sport could have its benefits. Golf, for example, requires a different skill set than hockey and could help players develop better hand-eye coordination and precision. It could also be a way for players to relieve stress and reset mentally before the new season begins.
Overall, while some may view Miller's decision to compete in the U.S. Open as a distraction from hockey, it's important to remember that players have lives outside of their sport. As long as they are not putting themselves at risk of injury, trying out different activities or even competing in other sports could be a healthy way for players to recharge and come back stronger for the next season.
June 26 – Week 3 Breakdown, The Fallout of the games, Looking ahead to week 4 PLUS the HSP Week 3 Power Ranking Reveal
–
Hughes Sports Podcast- HSP
Welcome to The HSP (Hughes Sports Podcast) – your ultimate source for all things sports! In this exciting episode, airing from June 19th to Week 3 of CFL (Canadian Football League) action, we dive deep into the thrilling world of sports!Join us as we dissect the latest CFL highlights, bringing you the most exciting moments from Week 3 of this action-packed football league. From jaw-dropping touchdowns to awe-inspiring interceptions, we've got you covered with expert analysis and comprehensive game breakdowns.Tune in to The HSP for an engaging and informative episode that caters to sports enthusiasts and fans alike. Our knowledgeable hosts and guests bring their expertise to the forefront, delivering engaging discussions, captivating interviews, and thought-provoking analyses.Don't miss out on the excitement! Subscribe to The HSP channel now and hit the notification bell to stay updated with the latest episodes. Whether you're a die-hard sports fan or enjoy keeping up with the hottest sports news, The HSP is your go-to destination for all things CFL and beyond. Get ready to be entertained, informed, and inspired by our passionate team of experts.