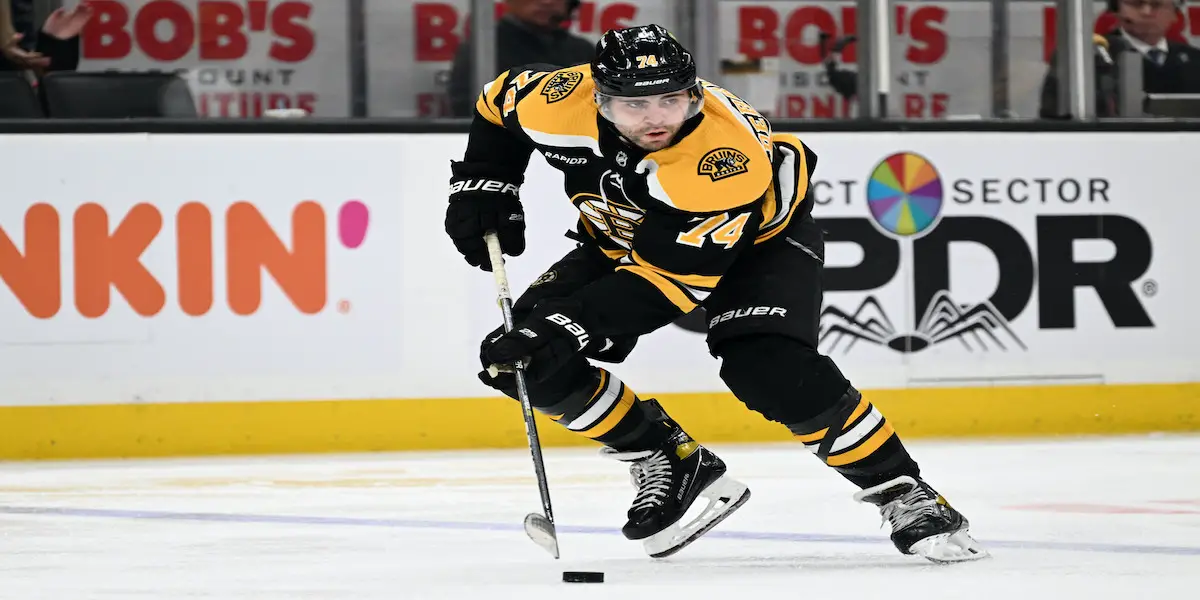 The Boston Bruins have been on a tear this season as they have been the best team in the NHL, all while dealing with a handful of injuries. They have compiled a 39-7-5 record and 83 points as they get ready to resume play tomorrow, Saturday, Feb 11th, after an extended All-Star break. They hoped to return a key member tomorrow during their matchup with the Washington Capitals at TD Garden, but that will have to wait.
Forward Jake DeBrusk has been injured since his heroic performance in the Winter Classic at Fenway Park when he scored both Bruins goals to give them a 2-1 win over the Pittsburgh Penguins. He has been recovering from a fractured fibula ever and wrist injury since.
Thanks to the All-Star game and the Bruins extended break, DeBrusk got some free recovery time as his return to game action neared. Before the break, he returned to the ice and participated in practice wearing a red no-contact jersey. However, head coach Jim Montgomery said the forward was hit with some unfortunate circumstances.
"His flight got canceled yesterday, he had to fly this morning. He couldn't get here in time [for practice]…he got his last imaging, and we didn't think he was going to be ready for Saturday. We're hoping either Dallas or Nashville.''
The return of DeBrusk will be crucial for this team as he will give them the spark they need, especially on the power play. Before his injury, he was on pace for a career year as he recorded 16 goals, 14 assists, and 30 points in 36 games, including five goals and 11 points on the man advantage.
DeBrusk is scheduled to return for one or both road games the Bruins have upcoming, with the Dallas matchup scheduled for Feb 14th and the Nashville matchup for Feb 16th. No matter which one he returns for, the Bruins will just be happy to have him back and healthy.
The boys are back after a long break but have plenty to talk about as the playoffs are in full swing. We go series by series, looking at how teams have fared so far and who will come out on top. Thanks for listening! Please rate and review our show on your favorite listening platform. Check out our partner's website at www.insidetherink.com for all your latest hockey news.