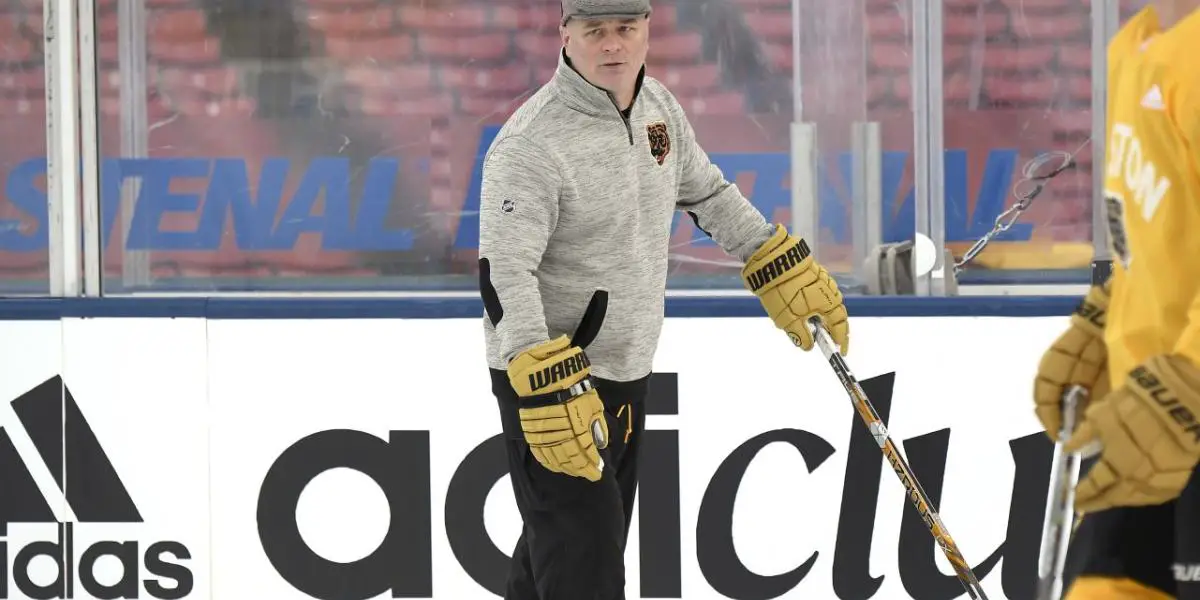 It has been a storybook season for the Boston Bruins as they sit atop the NHL with the best record. The Bruins came out of the gates firing and haven't stopped on their way to a 29-4-4 record, good for 62 points. A lot of the success can be credited to the veteran leadership of Patrice Bergeron and David Krejci, but it's one guy on the team that deserves the most credit.
Head Coach Jim Montgomery has come into Boston and, in his first year, has this team looking different than years past. A lot was made of former head coach Bruce Cassidy's message going stale and falling on deaf ears, and new blood was needed. That seems to be just the case, as Montgomery has proven to be a true leader for this team, with his message sinking in from the very beginning.
While this has been a storybook season for the team, it's quite the comeback story for Montgomery, who overcame demons many lose the battle with. Montgomery has owned his mistakes in the past, and it has made him a better man and the man he is today. With all his hard work to get back to being a top NHL coach comes the distinction of being honored for that dedication.
Tonight it was made official that Jim Montgomery will be a first-time NHL All-Star, as he will be the Atlantic Division coach.
This is quite the honor for Montgomery, who has the Bruins looking like a true Stanley Cup contender as the halfway mark approaches. If Montgomery and the Bruins keep up this level of play, this will only be the first of many honors he will receive. He is the favorite to win the Jack Adams Award for the best coach in the NHL.
The boys are back after a long break but have plenty to talk about as the playoffs are in full swing. We go series by series, looking at how teams have fared so far and who will come out on top. Thanks for listening! Please rate and review our show on your favorite listening platform. Check out our partner's website at www.insidetherink.com for all your latest hockey news.