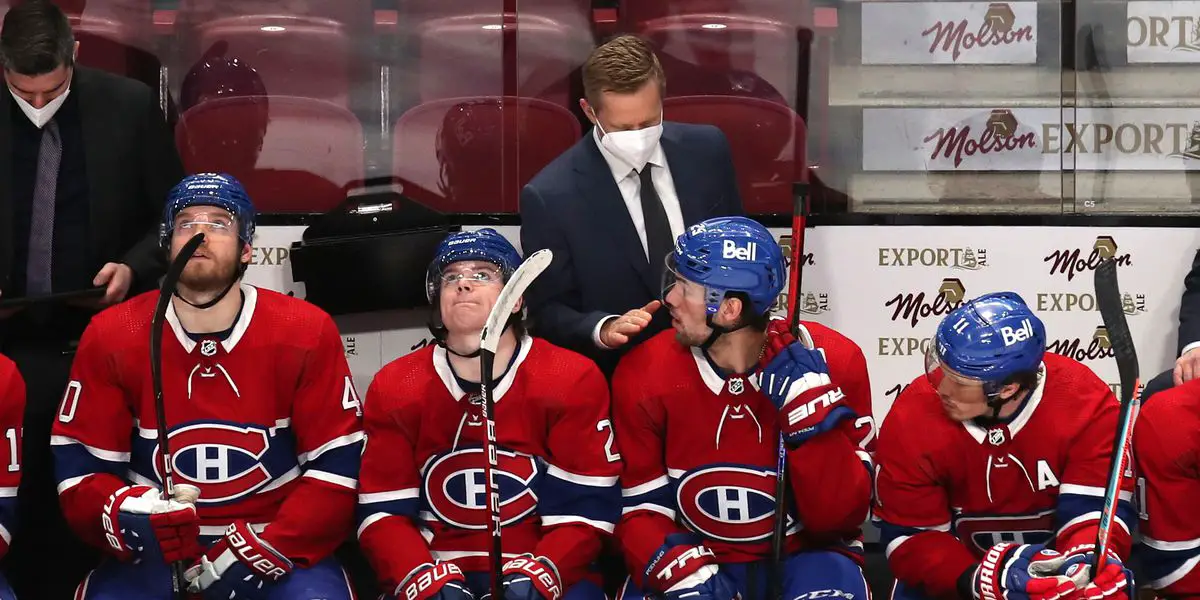 Darren Dreger recently reported during Insider Trading on TSN that Josh Anderson and Nick Suzuki may be getting the call to represent Team Canada at the upcoming World Championships. Dreger mentioned thereafter that Cole Caufield might be of interest to Team USA.
All things considered, Nick Suzuki is having a great year with how everything played out during the season. He has 58 points in 78 games and 20 goals. Ever since Martin St. Louis took over behind the bench, Suzuki has been relied on as their #1 center and has played alongside Cole Caufield during St. Louis' tenure. Suzuki has asserted himself as a dangerous player on the powerplay as he currently leads the team with 20 powerplay points. His $7.8M extension kicks in next season! Clearly, he has made it worth it so far.
Suzuki has donned the Team Canada jersey twice before as he appeared in the U17s and played in the World Juniors. Going to the World Championships would be great for a guy like Nick Suzuki as he can continue to get better at his 200ft game, given the larger ice surface.
Josh Anderson is on pace to have a 20-goal season but has found himself in a place with many inconsistencies. Fans saw him go on droughts of up to 9 games without a goal. Much more is expected out of Anderson, given he is making $5.5M, which is around 6.7% of Montreal's cap space.
Anderson has only represented Team Canada once before, at the 2014 World Juniors, where he had one point in seven games. Anderson likes to use his big frame to gain an advantage over his opponents and is someone who wants to attack off the rush, which may be a challenge given the larger ice surface for the opponent to defend from.
Cole Caufield was robbed of being in the Calder Trophy race by Dominique Ducharme. It's clear as day that the influence Martin St. Louis has on Caufield will serve him well going into the future. Martin St. Louis knew he had an exceptional offensive talent in Caufield and has unleashed that by putting him on the first line. Throughout the time with Ducharme, fans saw him being deployed on the 4th line and playing with players that didn't suit his game.
Caufield has represented Team USA throughout his junior career, given he is a product of the U.S. National Team Development Program. He has played in the U18s twice, totaling 24 points in 14 games, and played in the World Juniors twice, finishing with seven points in 12 games. Known for his lethal shot, he would be a perfect addition to Team USA if they want to invite him.