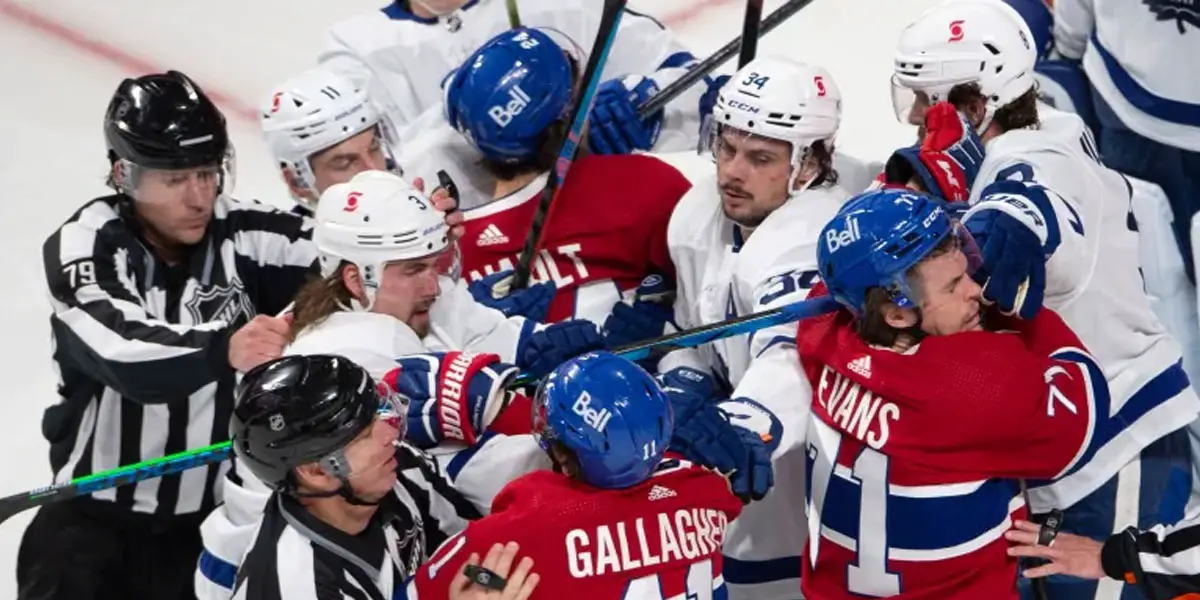 Going into this upcoming season, there are a handful of games that I'm looking forward to watching. Whether they're face-offs against old friends or big events that take place on a global scale, these five games should be great entertainment.
October 11, 2023, vs Montreal Canadiens (2-1-1)
Not only is this the first game of the season, but it's also the first game at Scotiabank Arena and the first game against lifetime rivals Montreal. We'll see the first official games with Max Domi, Tyler Bertuzzi, Ryan Reaves, and John Klingberg. Since the Canadiens project to be a bottom-feeder again this year, it's expected that the Leafs should win this game handily, but since when do the Leafs do what's expected of them?
October 19, 2023 vs Florida Panthers (3-0-1)
The first meeting of the season since the Panthers eliminated the Leafs in the second round of the playoffs, we know that the Leafs will be looking for revenge. Having said that, the Panthers made it all the way to the Stanley Cup Final and will be playing this season with something to prove. The result of this game will most likely come down to goaltending. Will Sergei Bobrovsky play like he played in the playoffs? Or will we see regular-season Bob that struggles?
November 17/19, 2023 vs Detroit Red Wings/Minnesota Wild (2-2-0, 1-0-1)
I'm putting these games together since they're both part of the NHL's Global Series in Sweden this year. The Leafs (a team with a rich history of Swedish superstars) will face the Red Wings (a team with a rich history of Swedish superstars) and the Wild (a team with a couple of Swedish players on the roster) in Stockholm's Avicii Arena. Again, both games should be wins for the Leafs…but who knows.
November 25, 2023 vs Pittsburgh Penguins (2-1-0)
The Leafs first game against their old boss Kyle Dubas. This alone will make this a meaningful game for both sides. Could I have put Dubas' return to Toronto on December 16? Maybe. Do teams do video tributes for fired GMs? Either way, Dubas' new team facing off against his old team should make for great hockey.
February 22, 2024 vs Vegas Golden Knights (0-1-1)
You can't be the best unless you can beat the best. Vegas defied the odds last year to go all the way, defeating the Florida Panthers to win the 2023 Stanley Cup, just a short six years after they were created.

Some drought, huh?

Anyways, the Leafs didn't beat Vegas last year at all, and if they want to cement themselves as a cup contender, they need to beat the reigning champion. This game comes near the tail-end of the season, so we should have an idea at this point whether there's a chance of this team taking a run.
Honourable mentions:
October 16, 2023 vs Chicago Blackhawks – Our first viewing of the new generational talent in Connor Bedard
November 2, 2023 vs Boston Bruins – Because it's Boston
January 16, 2024 vs Edmonton Oilers – Always fun to have a Matthews vs McDavid matchup
January 24, 2024 vs Winnipeg Jets – They annoy me; let's beat them up