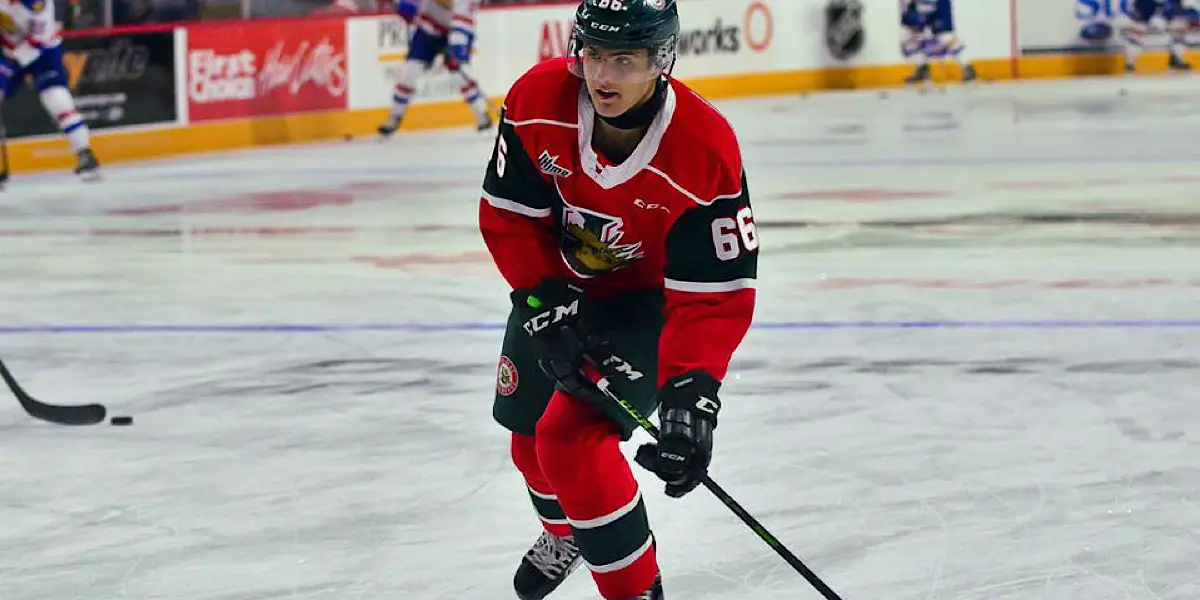 On Friday, February 10, 2023, it was announced by the QMJHL (Quebec Major Junior Hockey League) that Nashville Predators 2021 first-round draft pick (27th overall), current Halifax Mooseheads forward Zachary L'Heureux, was suspended indefinitely.
Allegations surfaced on social media Thursday after Halifax's 3-2 shootout loss to Gatineau Olympiques on Wednesday night. On his way off the ice, L'Heureux allegedly engaged verbally with a 16-year-old Olympiques fan and attempted to jab at him with his stick multiple times.
The league initially dismissed the report after an investigation, with league media relations director Maxime Blouin stating on Twitter, "In the absence of any video evidence or unbiased witnesses, the #QMJHL will not levy any disciplinary measures following last night's game between the (Olympiques) and the (Mooseheads)."
On Friday, radio journalist Yanick St-Denis obtained rink footage of the incident, and the QMJHL later confirmed they were reopening their investigation, which led to the suspension announcement.
Video evidence that surfaced on Friday appears to show L'Heureux (last off the ice) appearing to attempt to jab at a fan through an opening on an exit door multiple times.
According to a league statement released by the QMJHL on Friday, a decision on the number of games suspended will be determined after further reviewing evidence of the incident.
https://theqmjhl.ca/article/halifax-forward-suspended-indefinitely-feb-10-2023
L'Heureux's history of suspensions in the QMJHL may not bode well for him this time. He has been suspended nine times over four seasons for 27 games in his QMJHL career.
All nine suspensions are listed below:
November 6, 2020 – unsportsmanlike conduct and taking off helmet during a fight (4-game suspension)
February 5, 2021 – high sticking and accumulation of codes (4th infraction) (3-game suspension)
April 4, 2021 – unsportsmanlike conduct (2-game suspension)
April 13, 2021 – fighting after the original altercation, accumulation of codes (4-game suspension)
November 12, 2021 – high sticking, repeat offender (4-game suspension)
December 18, 2021 – high sticking, repeat offender (6-game suspension)
March 10, 2022 – aggressor (1-game suspension)
January 8, 2023 – staged fight, unsportsmanlike conduct (3-game suspension)
February 10, 2023 – an incident with a fan – suspended indefinitely
In 24 games in 2022-23, L'Heureux scored 18 goals, adding 19 assists for 37 points since rejoining the Mooseheads' lineup in late November after missing the start of the QMJHL season due to injury.
https://feeds.transistor.fm/cue-the-duck-boats-pod