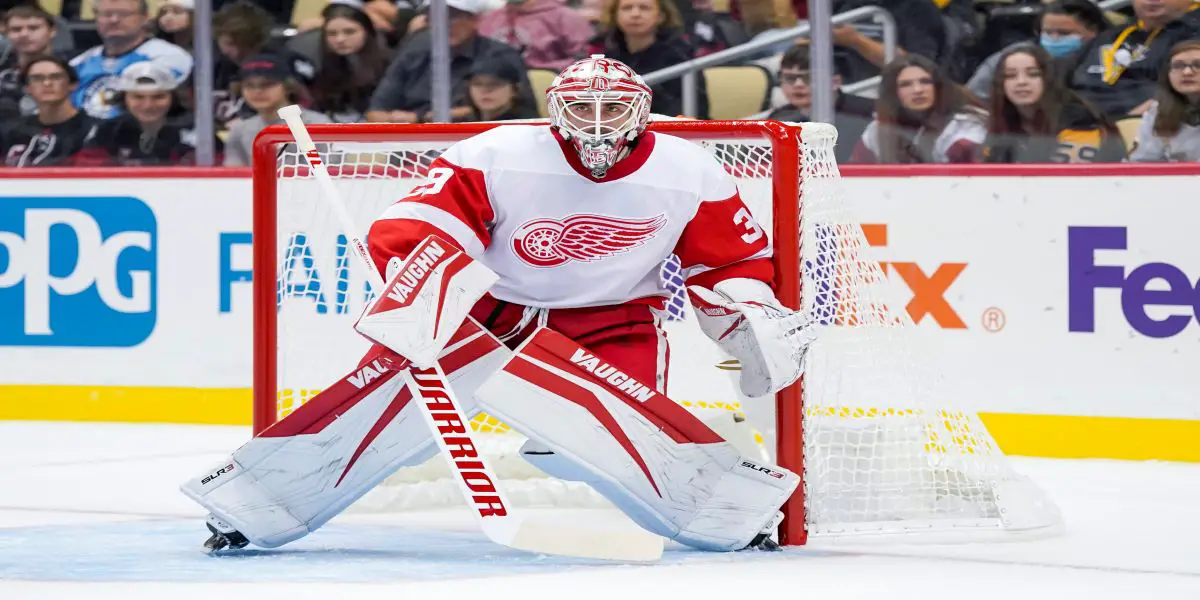 The Detroit Red Wings are currently carrying three goaltenders, which may mean the end for Alex Nedeljkovic. Nedeljkovic is in the final year of the two-year extension he signed after he was acquired from Carolina and can be a UFA next summer.
The Red Wings currently have Ville Husso as the #1 goaltender, with Nedeljkovic and newcomer Magnus Hellberg backing him up. From here on in, Nedeljkovic's playing time looks like it will be limited since he can be a free agent in July. It now appears like it is imperative to move him prior to the trade deadline in March.
Difficult Season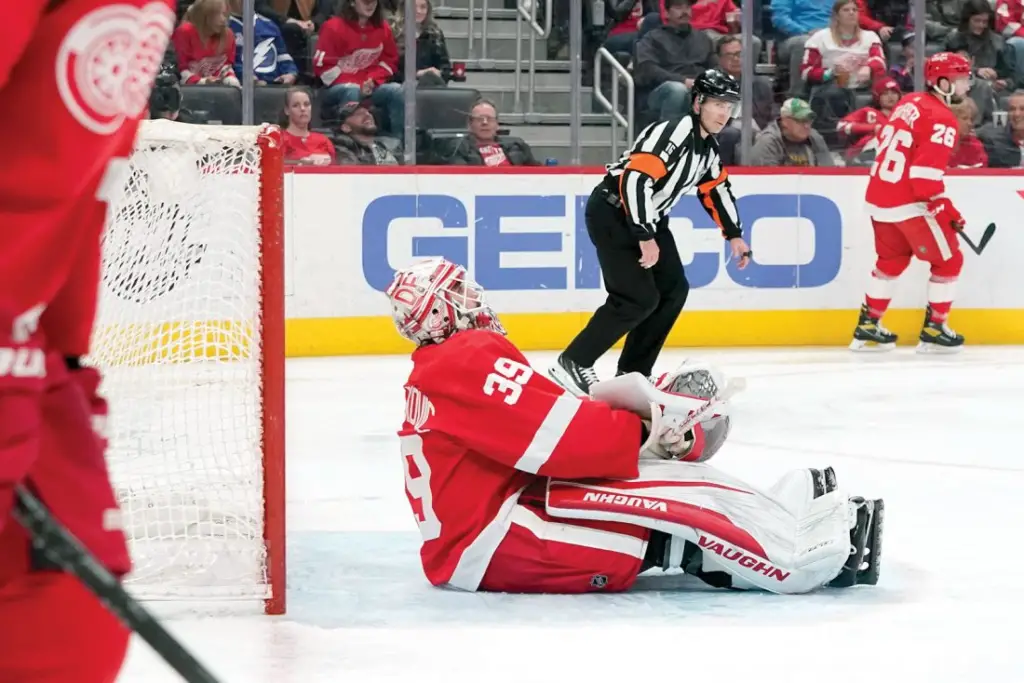 Nedeljkovic had endured a difficult season with the Red Wings. To start the year, Nedeljkovic shared the goaltending duties with former St. Louis Blues goaltender Ville Husso. With Husso being arguably the Red Wings MVP up to this point in the season and Nedeljkovic struggling, Detroit head coach Derek Lalonde has decided to go with the hot goaltender in an attempt to stay in playoff contention.
So far, Nedeljkovic has only played in nine games and has a 2-4-2 record, with a 4.09 GAA and a .880 SV%. This certainly isn't the type of start Nedeljkovic imagined in what may be his final season in Hockeytown.
Nedejkovic has a cap hit of $3.0M and will likely need to take a reduction in salary to stay in Detroit. With the deadline approaching in March, it may be a foregone conclusion to say that Nedeljkovic will be traded.
Hellberg Recalled
In November, Detroit won a waiver claim for goaltender Magnus Hellberg. At the time, Detroit general manager Steve Yzerman indicated that the team had a spot open on the roster. With numerous games coming up, Hellberg was added to the roster for insurance.
Last week, the Red Wings sent Hellberg to Grand Rapids (AHL) on a conditioning stint. He played four games over two weekends and was recalled to Detroit after the Red Wings long road trip.
Signs are that Hellberg may be here to stay. He played extremely well during his conditioning stint, and with Nedeljkovic struggling and an impending UFA, the time may be right to move the enigmatic goaltender.
Final Thoughts
After his acquisition, I believed that Nedeljkovic would be the goalie of the future with the Red Wings. I watched him play several games when he was a member of the Niagara IceDogs (OHL). Time and time again, when he was a junior, he bailed out his teammates and not only played in one of the top junior leagues in the world but also played internationally, representing Team USA at the World Junior Championships in 2016. I was rooting for him to help the Red Wings get back into the playoffs. Now in his second season in Detroit, it has become obvious that management no longer feels that Nedeljkovic is a fit with the Red Wings. Time will tell how long this plays out, but one thing is certain, Nedeljkovic's days in Detroit are numbered and will likely end at some point in the New Year when a roster spot is required.
In this episode, we recap the World Championships, highlighting Kubalik, Seider, Mazur. Next, we take a long look at the 2023 first round and which players will be available at 9th and 17th.