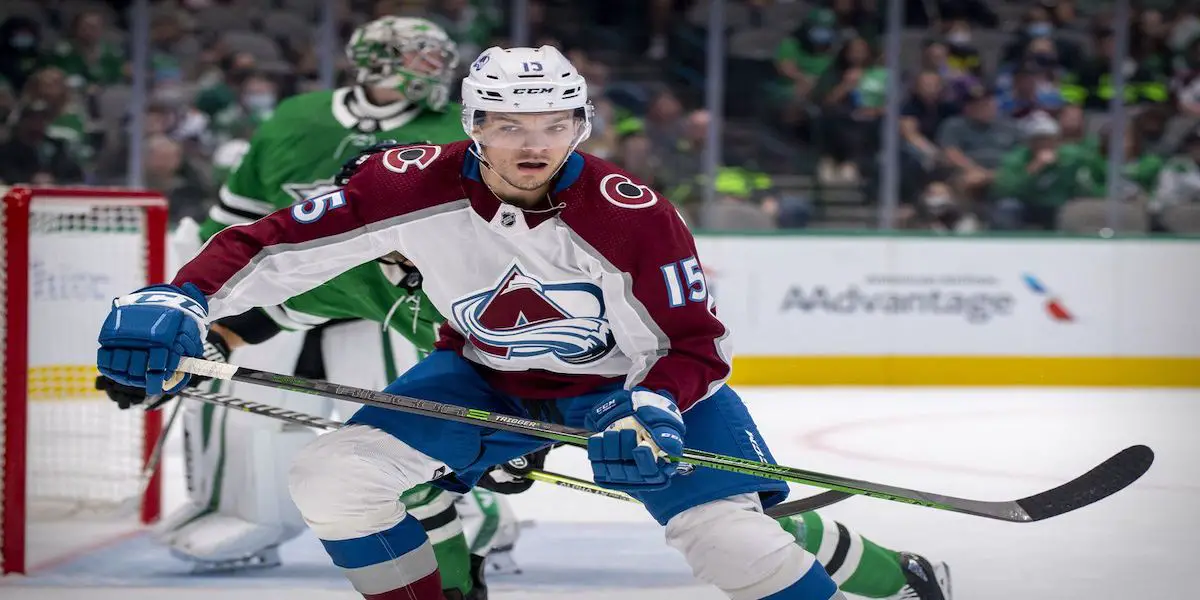 Boston Bruins General Manager Don Sweeney made a significant trade Thursday by acquiring defenseman Dmitry Orlov, forward Garnet Hathaway, and the rights to prospect Alexei Svetlakov from the Washington Capitals. Sweeney indicated a desire to make a run for a Stanley Cup this season, and this move was an example of just that. Another trade on Saturday did not quite have the impact of Thursday's deal but could pay dividends down the road.
The Bruins traded veteran goaltender Keith Kinkaid to the Colorado Avalanche for former first-round draft pick Shane Bowers. Kinkaid was an insurance policy in net and played much of the season at Providence for the American Hockey League Bruins. The 33-year-old goalie did make one start on the season and secured a victory while making 30 saves on November 12th against the Sabres in Buffalo. Kinkaid has played 168 NHL games overall and gives Colorado a veteran netminder if necessary.
The intriguing player in the trade is Bowers. The 23-year-old center was drafted in the first round by the Ottawa Senators (28th overall) in the 2017 Draft. Bowers played in one game for Colorado on November 10th but was injured during his third shift after playing just one minute and 46 seconds. Bowers was the last first-round pick from the 2017 Draft to play in an NHL game five years later. Injuries have been an unfortunate issue for Bowers in his minor league career. The left-shot center has played a lot of wing for the Colorado Eagles of the AHL after being traded from Ottawa to Colorado on November 5th, 2017, in a three-way deal that included Matt Duchesne and Kyle Turris.
Bowers played 154 games with the Eagles over four seasons and scored 27 goals with 32 assists. This season, the Halifax, Nova Scotia native played 37 games with four goals and ten assists. Bowers is familiar with the Boston area after playing two seasons with the Boston University Terriers from 2017-19. His first season was his best, with 17 goals and 15 assists in 40 games. Bowers signed a three-year entry-level contract with the Avalanche in March 2019.
Bowers played two seasons in the United States Hockey League before arriving at Boston University. In two seasons with Waterloo Black Hawks, Bowers totaled 84 points. The 6-foot-2, 185-pound Bowers will be a restricted free agent when the season concludes, and the Bruins will most certainly attempt to re-sign him. Bowers should be making his debut with the Providence Bruins on March 2nd against Bridgeport. Fans can expect a natural center with speed, quickness, and a good quick release. The new Bruin will need to improve his overall production to develop into a legitimate NHL player. Still, with new teammates such as Fabian Lysell and Georgii Merkulov, the opportunity is there for the Bruins to develop a young player who could become a steal before this year's trade deadline.
Season 2. Episode 38. Special Guest Terrence Wallin
–
Bruins Benders Podcast
Maine Mariners Coach Terrence Wallin makes a return visit to recap the season. Should the Bruins make room for Tyler Bertuzzi? Will the Bruins move some core pieces? I guess there is more time for golf and more!