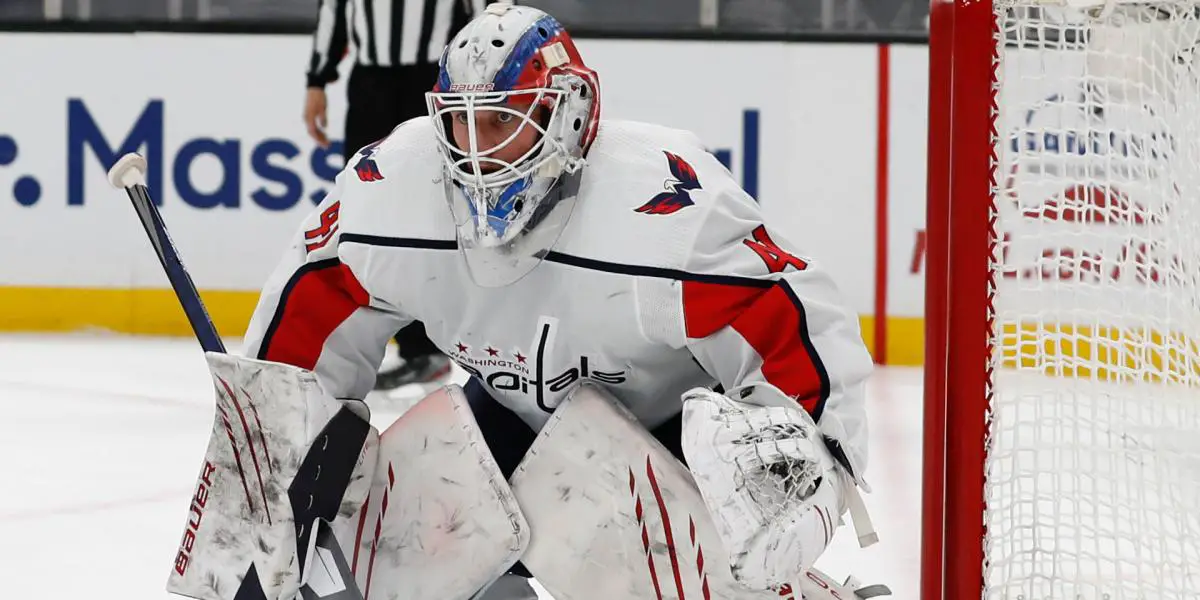 The Trade
After Day 1 at the NHL has been completed, the fireworks show continues. After shocking the world and taking Simon Nemec with the number two pick, Tom Fitzgerald made another big splash. The New Jersey Devils have acquired goaltender Vitek Vanecek from the Washington Capitals. The Devils will also receive pick number 46, while the Capitals will receive pick number 37 and 70.
The Need In Net
It was no secret that the Devils needed help in the crease. Ville Husso is off the board after signing in Detroit. Jack Campbell is no longer an option. Management is sold on Mackenzie Blackwood, but he needs some help, and throwing Nico Daws to the wolves is not the best idea. The Devils made a move for a young goaltender with a high upside. The Devils have found their upgrade in the crease and have a new young tandem in net.
The Statistics
Vitek Vanecek has played the last two seasons with the Washington Capitals. It is not a small sample size either. In 2020-21, he posted a record of 21-10-4 and had a goal against average of 2.69 and a save percentage of .908. This season, he posted similar numbers as his goals-against average was 2.67, and his save percentage was .908.
Despite finishing with a -5.4 goals saved above expected, Vanecek had an average season providing stable goaltending. If the Devils had boasted a goaltender with a .908 save percentage, they could've been a bubble team looking at a possible wild card spot.
Vitek Vanecek has been consistent with his play. He provides stability to the crease, and the Devils have a young tandem in net. The pressure is taken off Mackenzie Blackwood, and the Devils add a reliable goalie they can count on to give them a chance to win.
A great move and addition should be good for the team going forward.
Bruins prospect tournament standouts, Metro Division Preview, Blake Wheeler loses the "C", Nic Hague contract dispute, and Evander Kane gets another bag.Thanks for listening! Please rate and review our show on your favorite listening platform. Check out our partner's website at www.insidetherink.com for all your latest hockey news.