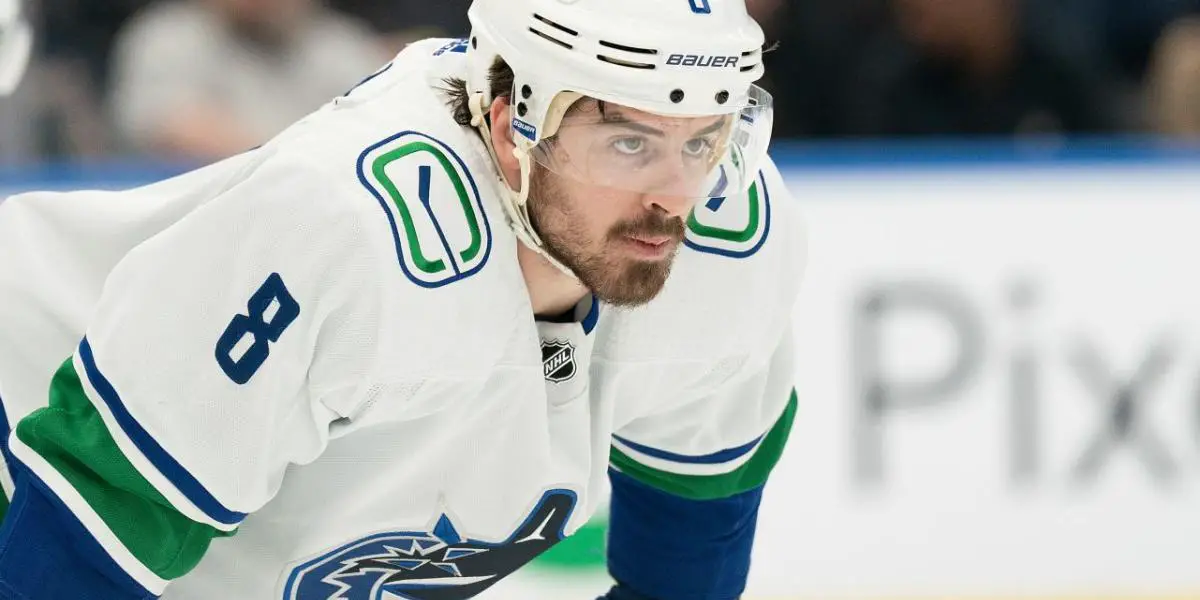 Overview
There is a laundry list of things to do in the coming weeks. Tom Fitzgerald has holes and gaps on the current constructed roster that need to be filled. The rumor mill is churning quickly, and names are being linked to teams left and right. The Fourth Period has reported that the New Jersey Devils have been linked to Conor Garland. 
This is not the first time the Devils have been linked to the Vancouver Canucks forward. All last season, the Devils were rumored to be involved in trade talks with Vancouver. It never worked out, but it could come through with a new season ahead and new decisions.

The Statistics
Conor Garland began his career with the Arizona Coyotes, then to be traded to the Vancouver Canucks where he signed a long-term deal. He has consistently hit 39 points in his first few seasons before taking off this past year. In 77 games, Garland scored 19 goals, 33 assists, and 52 points. It would be a career year for the forward. He would finish fifth on the team in points. He scored at his expected rate, so his level play was exactly what you'd expect from the forward. His possession numbers were good as he finished the season with a Corsi For Percentage at 57% and an on-ice goals percentage at 61%.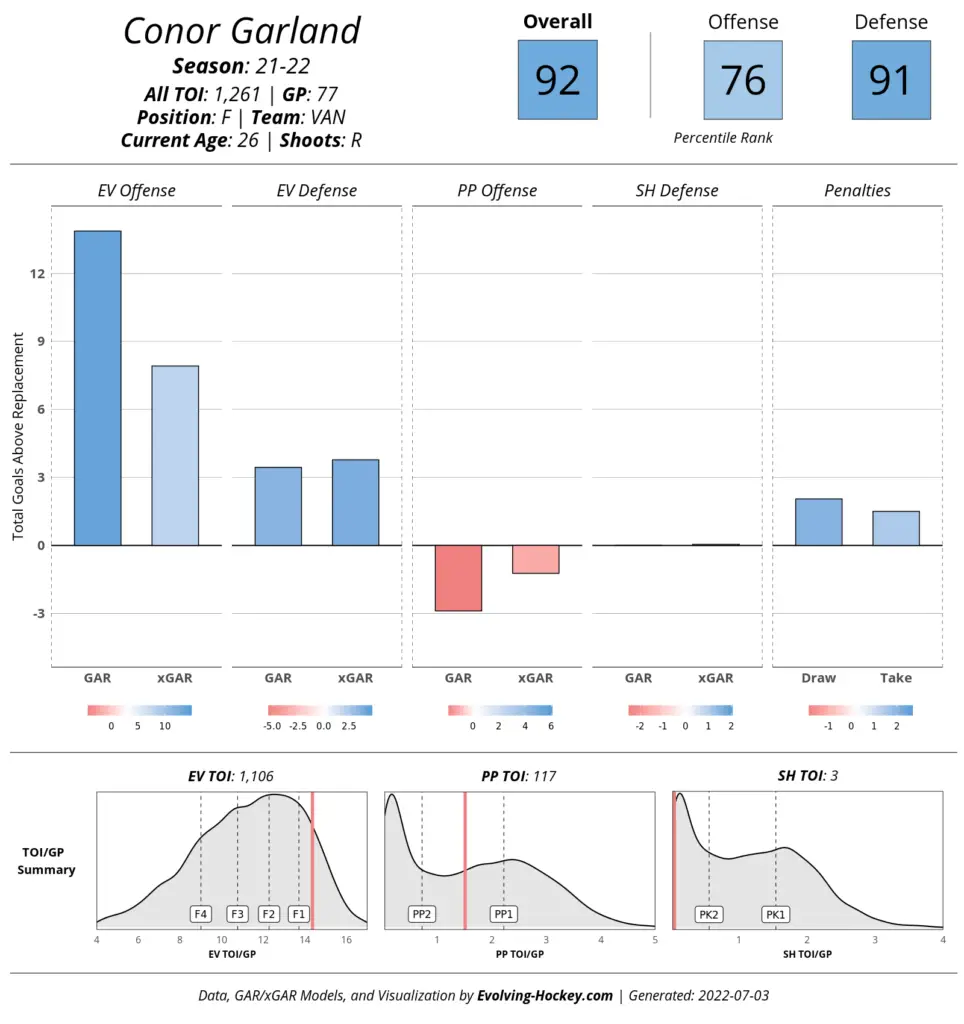 Conor Garland was a good player at even strength as he was a massive part of the team's offensive firepower. He was able to help drive offense and be able to finish. He was not as efficient on the power play, but he can be counted on heavily in the offensive game at even strength. He is reliable defensively, and his overall game is good for a player like himself.
Does The Shoe Fit?
The Devils currently have $25 million in cap space. They do have other holes to fill on the roster. If they are not looking for a blockbuster move and looking to send shockwaves through the entire league, a trade for Conor Garland could make sense. According to The Fourth Period, he carries a cap hit of $4.95 million. The team is also currently negotiating with Jesper Bratt. He isn't as costly as what Filip Forsberg or Johnny Gaudreau would command, but he is an excellent player that would fit right along in the top six of the lineup. 
It will be interesting how they address the position, but not addressing it in any way, shape, or form would be a big mistake. 
The boys squeak in an episode before Jake heads off to Florida. They touch on the Bruins' recent milestones, especially Bergerons 1000 points. They head over to the metro to see can Pittsburgh and Washington turn things around before heading out west to take Shane Wright and the Seattle Krakheads.Thanks for listening! Please rate and review our show on your favorite listening platform. Check out our partner's website at www.insidetherink.com for all your latest hockey news.