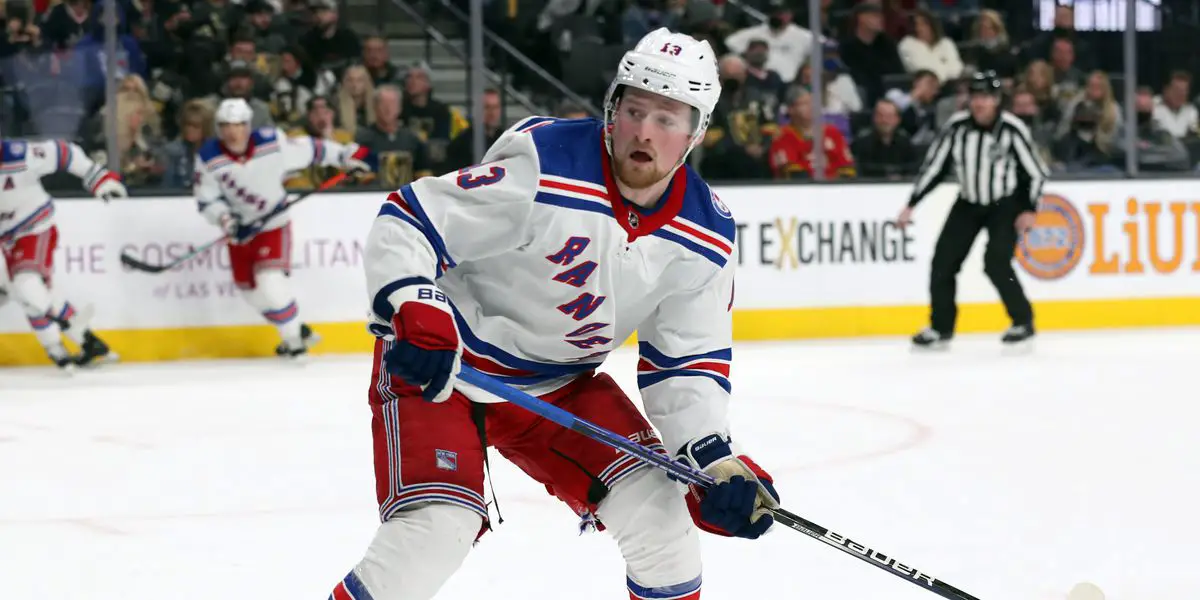 Filip Chytil will return to the lineup Wednesday night in Philadelphia after missing the last two contests with what seems to have been a minor injury. Chytil played some of his most consistent hockey the past few weeks leading up to his two-game hiatus. Chytil will slot in between Kaapo Kakko and Barclay Goodrow on the third line as he tries to continue his post "Olympic break" momentum.

With the return of Chytil, the Rangers will also bump Alexis Lafreniere into street clothes for the night. It seems as if the Rangers are trying to give the youngster who has never played 82 games in a single season a breather of sorts prior to heading into the playoffs. Look for Gerard Gallant to continue to shuffle a few players in and out of the lineup for the final eight contests in hopes of having fresh legs come May.

The words "Lafreniere is a healthy scratch" should cause some concern in normal circumstances, but he hasn't made any mistakes that would warrant being demoted out of the lineup. In fact, the third line of Kakko, Lafreniere, and Goodrow looked great at times last night against the division-leading Carolina Hurricanes. More will tell once Gallant heads to the podium in Philadelphia and speaks about his lineup decisions, but we probably won't get much insight as Gallant has never really thrown his players under the bus. More often than not, he's aired on the side of protecting them from criticism. I expect him to back Lafreniere's play and say it was merely a maintenance day.
In this weeks episode we discuss the Rangers contender status, offensive problems, Gallants questionable decisions and more.Thanks for listening! Please rate and review our show on your favorite listening platform. Check out our partner's website at www.insidetherink.com for all your latest hockey news.