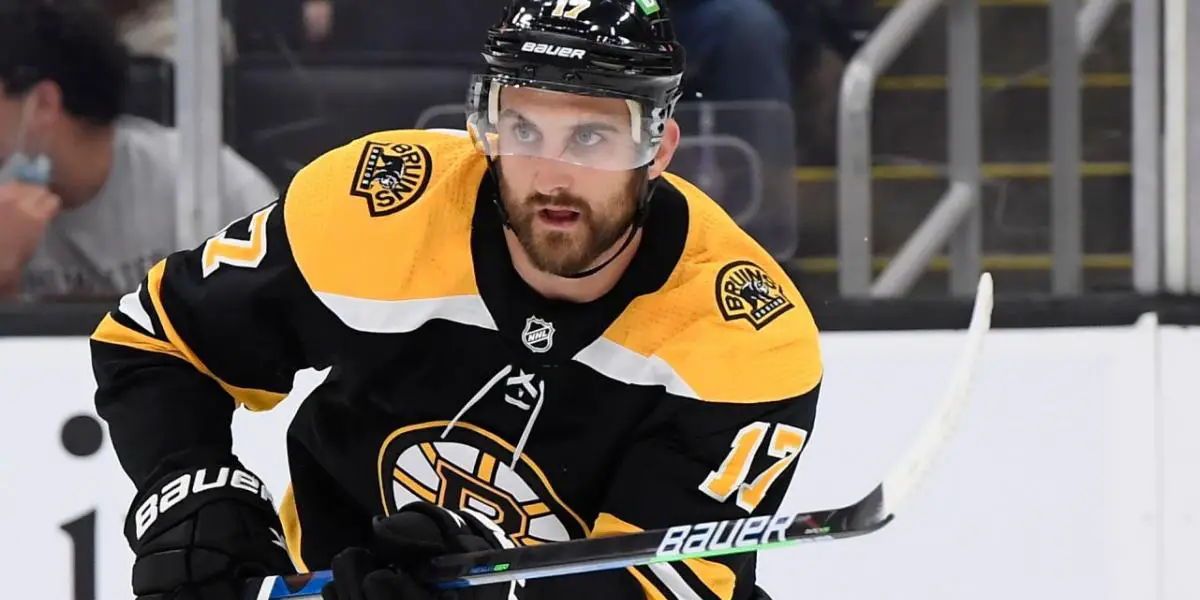 As the Bruins gear up for game two against the Carolina Hurricanes, the NHL announced earlier in the day. With the conclusion of the regular season comes two things playoff hockey and yearly awards.
The NHL released the list today of all 32 team nominations for the 2021-2022 King Clancy Memorial Trophy. This year's nomination for the Bruins is forward Nick Foligno.
The Trophy is presented to the player who best exemplifies leadership qualities on and off the ice and has made a noteworthy humanitarian contribution in his community. The award was named in honor of Frank "King" Clancy, a beloved figure in the League for decades as a player, referee, coach, manager, and goodwill ambassador.
The selection committee focuses on commitment to a particular cause or community, engagement and influence, and a clear and measurable impact on the community. With this year's nominee in Foligno, his commitment to Boston during his first season has been evident. Foligno participated in every virtual visit the Bruins hosted with local children's hospitals this year and the Bruin's annual holiday toy shopping event.
Foligno and his wife Janelle started The Heart's Playbook Foundation in 2020 in honor of their daughter Milana, who has been battling heart complications since she was born. The Foundation provides help to patients and their families by working with the best physicians, care, and technology available in heart health.
The last Bruins nominee to win the award was Patrice Bergeron back in 2013.
Episode 51: Interview w/Jack Ahcan Episode 51 is back in action talking about the New York Paingers ITR bet, Can Buffalo Sabres make the playoffs? Is Vancouver in the wrong on the Boudreau treatment? Is Tocchet the right guy? Is Daryl Sutter the last Dinosaur in the NHL?YouTube: https://www.youtube.com/@insidetherinkTwitter: https://twitter.com/CueTheDuckBoatzFacebook: https://www.facebook.com/Cuetheduckboats/Thanks for listening! Please rate and review our show on your favorite listening platform. Check out our partner's website at www.insidetherink.com for all your latest hockey news. Also, catch all of the games in this year's NHL season by signing up for ESPN+ at Insidetherink.com/ESPN