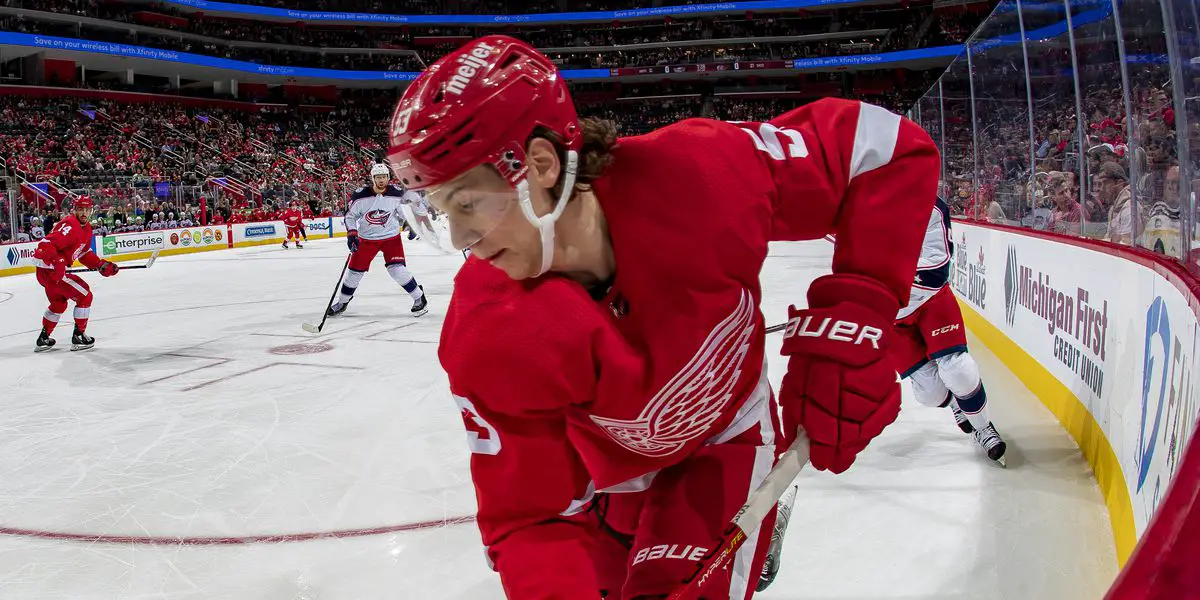 Detroit Red Wings defenseman Moritz Seider is this year's winner of the Calder Trophy. The Calder Trophy is awarded to the NHL's top rookie. He is the first Red Wings player to win the award since goaltender Roger Crozier won the award in 1965.
The other finalists for the award were Anaheim forward Trevor Zigras and Toronto forward Michael Bunting.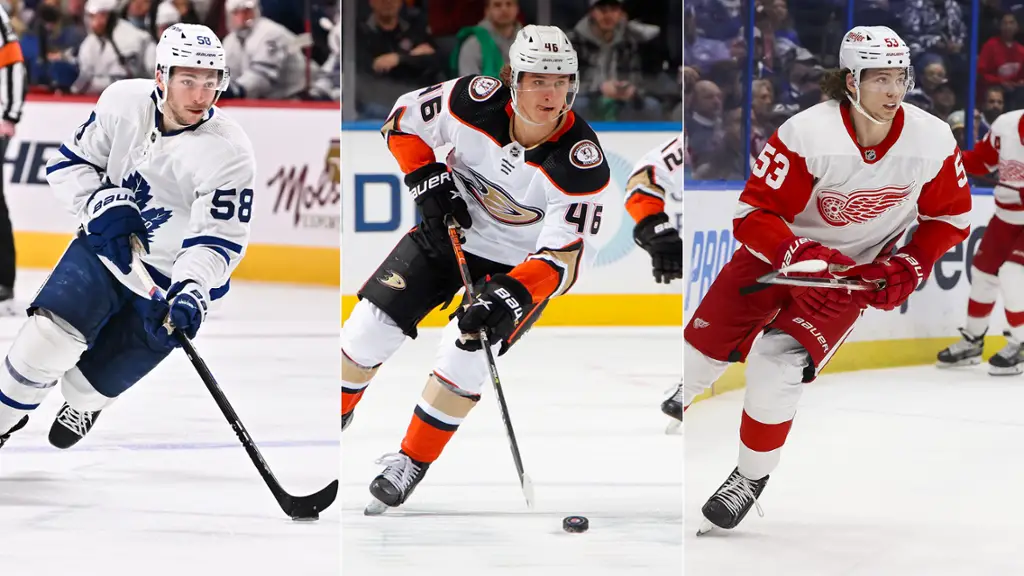 Moritz Seider (RD, Detroit Red Wings)
Before Tuesday night's announcement, Seider was the favorite to win the award. The youngest of the three finalists, Seider turned 21 in April and had a terrific rookie season for Detroit. Seider was the top-scoring rookie defenseman in the NHL and led all Detroit defense in scoring. Seider played all 82 games for the Red Wings, scoring seven goals, 43 assists, 50 points, and an average of 23:02 time on ice per game.
Last year, Seider played for Rogle (SHL) and was awarded the top defenseman in the SHL. He also won the top defenseman award at the 2021 IIHF World Championships.
Trevor Zegras (C, Anaheim Ducks)
Trevor Zegras placed second in voting for the Calder Trophy. Zegras was second in scoring among all rookies in the NHL. Zegras turned 21 in March and also had an outstanding season playing for Anaheim. Zegras scored 23 goals, 38 assists, 61 points, and scored five game-winning goals.
Last year, Zegras played 23 games for Anaheim, making him eligible as a rookie again this year. Zegras scored three goals, 10 assists, 13 points, and had a +6 rating in 2020-2021.
Michael Bunting (LW/RW, Toronto Maple Leafs)
Michael Bunting placed third in voting for the Caler Trophy. Bunting is the oldest of the three finalists and will turn 27 in September. Bunting led all rookies in scoring while playing 79 games for Toronto. He scored 23 goals, 40 assists, 63 points, and had an outstanding +27 rating.
A 4th round pick by Arizona in 2014, Bunting took the long way to the NHL. He played his first NHL game in 2018-2019 for Arizona and had 26 NHL games to his credit before this year.
Please rate and review our show on your favorite listening platform. Check out our partner's website at www.insidetherink.com for all your latest hockey news.