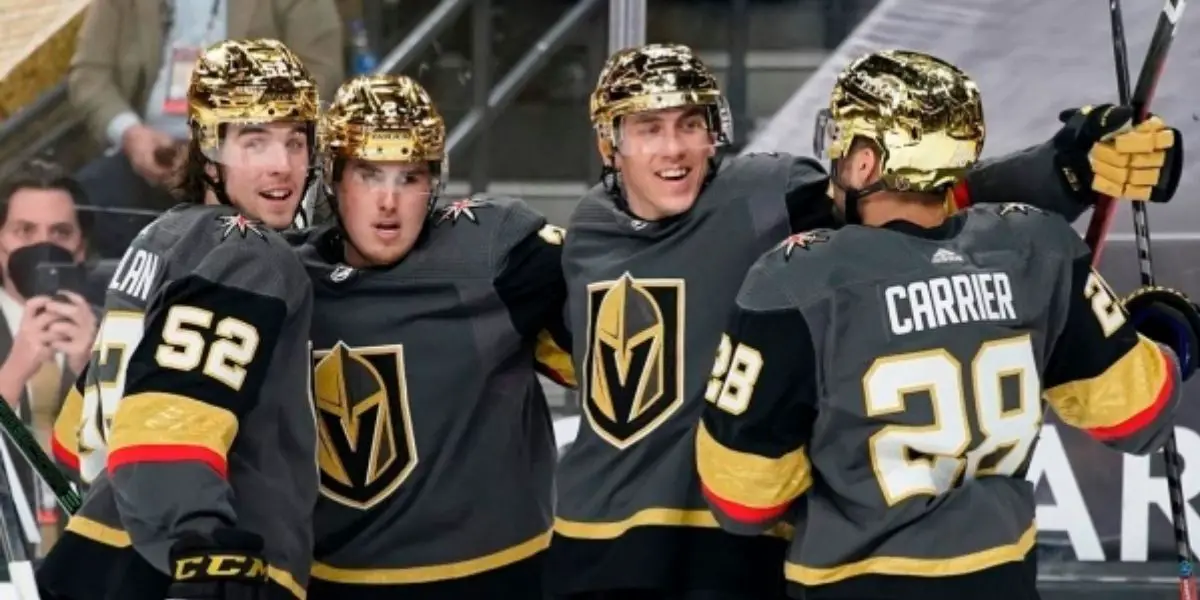 As of the publishing of this article, the NHL is set to resume, following a holiday break and a severe outbreak of Covid-19. There are three games on the docket for today, with a new structure in place to resolve some of the Covid outbreak issues. The Canadiens vs. the Lightning will start at 7:30 PM EST, followed by The Knights vs. Kings and the Coyotes vs. Sharks. So what makes the Golden Knights vs. the LA Kings the game to watch? The obvious answer is that these two teams had been on tremendous streaks before the pause.
Wagon or Not?
The Vegas Golden Knights will visit the Los Angeles Kings, hoping to move on from their 4-3 loss to the Tampa Bay Lightning on December 21st. The loss broke a five-game winning streak but still left the Golden Knights with an 8-1-0 record in their last nine. With a record of 20-12-0, the Golden Knights are tied with the Anaheim Ducks for 1st place in the Pacific Division. Frankly, the Golden Knights, in my mind, have the better team and should start to create space between them and the Ducks as the season resumes. The Vegas Golden Knights are definitely a wagon, and they're not even fully healthy yet.
Health Is Key
Tonight's matchup against the Kings isn't going to be easy. Yes, the Kings have been incredibly streaky this year and only have a record of 14-11-5, but they are full of young talent. In all likelihood, the Golden Knights will be missing head coach Pete DeBoer and center Brett Howden, who entered the NHL's COVID protocol yesterday, and the already missing Alex Pietrangelo and winger Evgenii Dadonov. Pietrangelo or Dadonov may be out of protocol and ready to participate in the game by game time, but that still leaves questions about the others like Pacioretty, Stone, and Lehner. They are dealing with non-covid related issues. All-in-all, if the Vegas Golden Knights can continue to get healthy and insert Eichel into their lineup as they head later into the season, it's going to be hard to imagine a team that can stop a healthy Vegas.
The Other Games
Tampa Bay is, well, being Tampa Bay and playing lights-out hockey. At least, that's what they were doing before the break. That said, the game is against a troubled and drowning Montreal Canadiens franchise that is just begging for some positive outcomes. It's doubtful that the game will be competitive or even close to the most entertaining. The other game, not to be offensive to Coyotes fans, has the Coyotes in it. That leaves us with the aforementioned exciting game tonight with the Vegas Golden Knights and the Los Angeles Kings.
No matter what game you watch tonight, one thing is great to hear:
HOCKEY IS BACK!