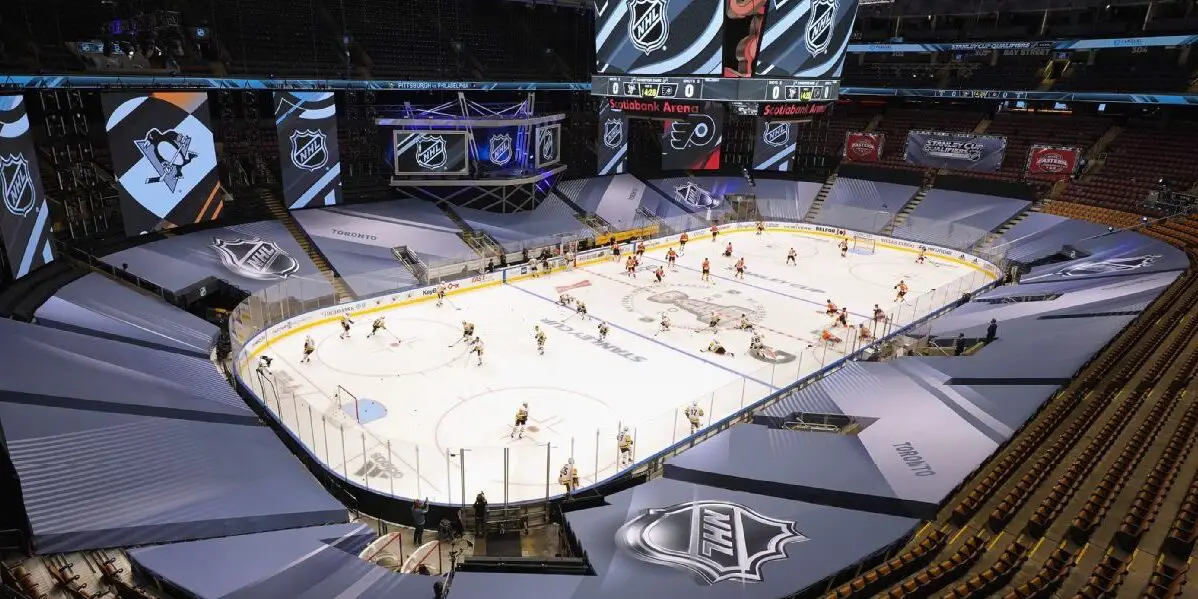 There has been a tremendous amount of covid issues surrounding the NHL. As the outbreak continues to grow, it would appear the NHL has finally decided to acknowledge that playing games with fewer than the needed players isn't a great idea. The two primary changes agreed to by the NHL and NHLPA are the re-introduction of the taxi squad and modifications to the CBA that protect teams from playing with fewer than 12 forwards, six defensemen, and two goalies. Here is precisely what the NHL has modified:
Taxi Squad Rules
Clubs will be permitted to form Taxi Squads on a temporary basis beginning on Dec. 26, 2021 (subject to Holiday Roster Freeze restrictions), and lasting through the date of their final game prior to the scheduled dates for the 2022 All-Star Break. After each Club's final game before the All-Star Break, its Taxi Squad will dissolve. Clubs may then recall or Reassign the Players that were assigned to the Taxi Squad.

Clubs will be permitted to assign a maximum of six (6) Players to their Taxi Squad. All such assignments will be subject to Waiver requirements as applicable. No individual Player may spend more than twenty (20) cumulative days on the Taxi Squad during the temporary formation period.

Players on Loan to the Taxi Squad will be permitted to travel and practice with the NHL Club, however, such Players can only play in an NHL Game if recalled and placed on the NHL Club's Active Roster before such NHL Game (and no later than the appropriate 5:00 p.m. deadline). Although not all Players on Loan to the Taxi Squad are required to travel to all away games, it is recommended that a sufficient number of Taxi Squad Players travel with the Club to ensure an adequate number of Players are available for Recalls as may be necessary.

NHL.com
The major takeaway from this rule update is that the taxi squad is temporary and will only be in place until the NHL All-Star Break. The taxi squad is also slightly different from last year because it will allow for some of the cap gymnastics teams used in the previous year; however, it still leaves some of the most significant holes in the cap system wide open. The league had the opportunity to fix that in the off-season and decided not to—the CBA updates provided by the league detail further precisely what has changed.
CBA Updates
A Club shall be permitted to recall a Player pursuant to the Roster Emergency Exception with an Averaged Amount (if calculated exclusive of Exhibit 5 Performance Bonuses) that is no more than $1,000,000. For purposes of clarity, any Performance Bonuses earned by a Player recalled pursuant to Section 50.10(e) shall be included in determining a Club's Performance Bonus Overage for the 2022-23 season.

If a Club has fewer than two (2) goaltenders on its Active Roster who are able to play in the Club's next Regular Season game due to injury or illness, it will be permitted to recall a goaltender immediately without the Club playing the previous game with fewer than two (2) goaltenders.

Additionally, should both goaltenders on a Club's Playing Roster become incapacitated during an NHL Game, the Club will similarly be permitted to immediately recall a goaltender for purposes of playing in such NHL Game.

If a Club has fewer than twelve (12) forwards or six (6) defensemen on its Active Roster who are able to play in its next Regular Season game specifically by virtue of Players being unavailable due to COVID-19 Protocol, such Club will be permitted to recall Players at the deficient positions without the Club having to play the previous game with fewer than 18 skaters.

NHL.com
At the end of the day, the league has made the necessary modifications to allow for a still somewhat strict covid protocol and not risk having to postpone too many more games. It'll be interesting to see where the league goes from here, as with this announcement, they announced the postponement of at least three more games, but it's worth noting, it would appear we're getting ready to resume play in the new year.