Despite the Vegas Golden Knights losing their last two contests, things are trending in the right direction. Back-to-back losses in the NHL are never something a team wants to endure, but this road trip has yielded some positives anyways.
The road trip started in Washington, where an extremely shorthanded VGK side took down a very tough Washington team in which they played a solid two-way game up and down the lineup and got one of the best performances of the season from Robin Lehner.
Despite both being losses, the outcome of the next two games is of no concern. Facing one of the league's toughest teams in Carolina on the second night of a back-to-back on the road with a once again shorthanded lineup, the fact that the Knights were able to hang around and pick up a point was a minor victory on its own. The fact that they grabbed a point, having been down two in the third, and the fact that all their scoring came from the depth players are huge positives moving forward.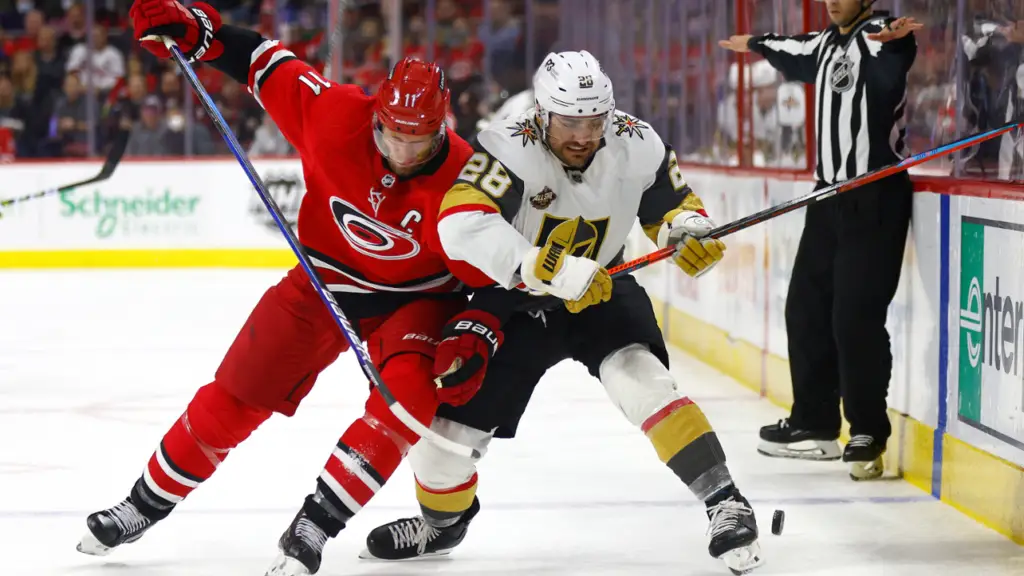 After a day off, the third game in four nights came against the league's top home team (The Panthers now sit at 22-3-0 at home this season). This game was a tight contest all the way until multiple empty netters put it out of reach. The big positive to take away from this one was that the Golden Knights had as close to a completely healthy lineup as they have all year. To get the most ideal lineup (obviously still missing Eichel and Martinez) back playing together, building chemistry and comfortability is huge coming down the stretch. Let's hope they are able to keep healthy over the next stretch and see what they can do.
Without a doubt, this is one of the toughest road trips any team has had to endure this NHL season. The extremely talented Caps, the first place Canes, the first place, unbeatable at home Panthers, and tomorrow they finish up the eastern swing against the high flying back-to-back Stanley Cup champs. Win or lose tomorrow, there are many positives to take away from this trip. Barring any COVID-related setbacks (Lord knows Vegas has dealt with enough of those this season), it will be great to see an almost completely full lineup battle once again Saturday night in a really good measuring stick game. Robin Lehner is expected to be back in between the pipes for the start.