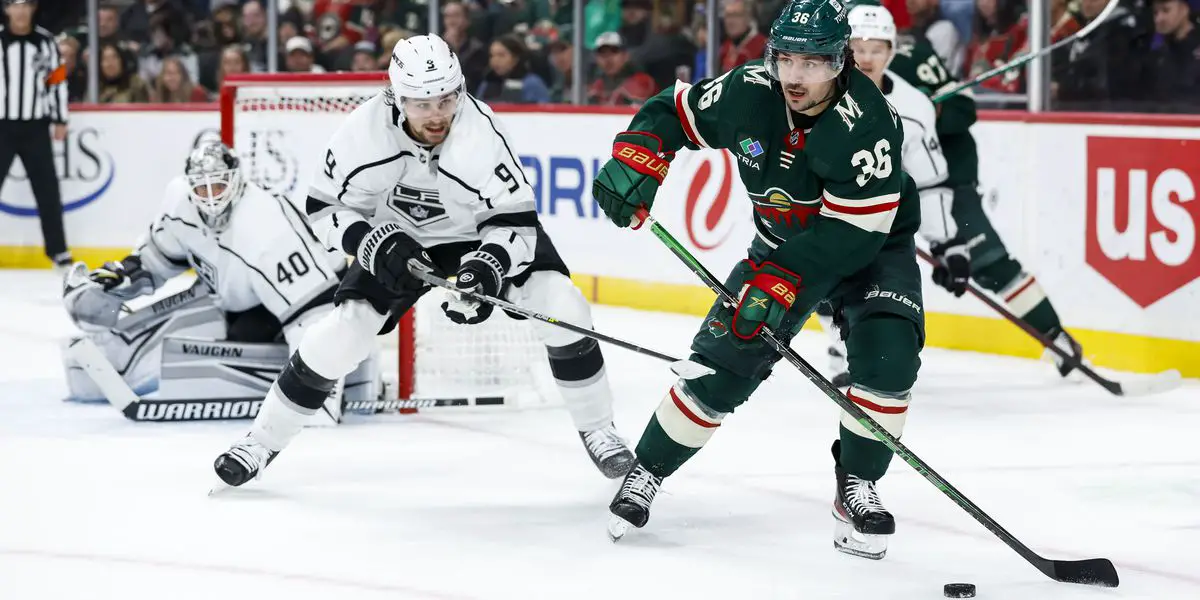 As someone who is a New York Rangers fan (I will always be a hockey fan first), I still have a lot of love for Minnesota Wild forward Mats Zuccarello.
I was lucky enough to see Zuccarello, 35, up close on Broadway for nine and a half seasons. He was fun and exciting to watch, had a great personality, and was a big part of the success that the Rangers had from the 2011-12 season to the 2016-17 season.
The man Rangers fans still call "Zuuuuuucccccc" did everything for their favorite hockey club. He led the team in scoring for three consecutive seasons, won the Steven McDonald Extra Effort Award three times (2014, 2016, and 2017), made players around him better, and was a leader in the locker room. 
While he is now with the Wild and is having a lot of success there, I can proudly say that I am still a big fan of Zuccarello. For starters, I love that he consistently produces offensively.
When Zuccarello was a Blueshirt, he usually posted between 50-65 points every season. Believe it or not,  he is still doing that with the Wild.
Last season, he had a career-high 79 points on 24 goals and 55 assists while playing on a line with Kirill Kaprizov, someone he has grown close with since joining the franchise. As of this writing (Friday, January 27), he has 198 points in 222 games with the Wild, which is incredible considering that he is heading toward the back end of his career.
Zuccarello is having another great season with the Wild this year. He is second on the team with 47 points on 19 goals and 28 assists.
This season, he has also been a big contributor to the team's power play. He has 19 points with the man advantage on a power play that is ranked 11th in the league.
Zuccarello is also a player that you can expect to get the same effort out of him every single game. He works hard, he backchecks, he plays in all situations, he creates scoring opportunities, and he usually finds himself on the scoresheet at the end of the night.
Lastly, watching him brings back a lot of good memories of when he played with the Rangers. I remember him scoring big goals in shootouts in the postseason, blocking shots, being great friends with the likes of Henrik Lundqvist and Derick Brassard, and being a player that every fan loved.
I will always be a Mats Zuccarello fan.
The boys are back after a long break but have plenty to talk about as the playoffs are in full swing. We go series by series, looking at how teams have fared so far and who will come out on top. Thanks for listening! Please rate and review our show on your favorite listening platform. Check out our partner's website at www.insidetherink.com for all your latest hockey news.