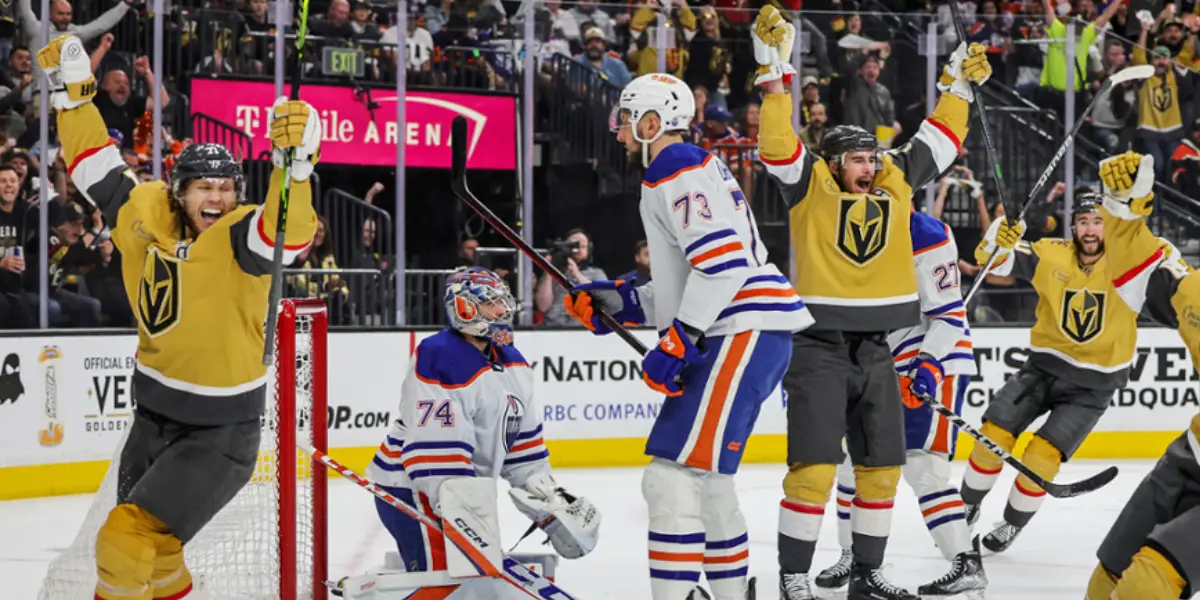 A repeat scenario for the Edmonton Oilers heading into tonight's Game 6. They were in this position in Round 1 last year. They lost Game 5 in OT and looked destined to have the Kings knock them out in the sixth game on the road. But they pulled through with a win, the winning goal coming in the final minutes of the third period, then went back home for Game 7 and punched their ticket to Round 2. They'll have to repeat the same thing, and only the venues are reversed. This time, they need to tie the series in front of their fans and then break the hearts of the home team in the series clincher. Is this possible? Yes, nothing is impossible in the Playoffs. The Oilers seem to never be afraid of this scenario, having an 8-0 record following a loss. These situations are stressful for every fan of the teams involved, but no one said postseason hockey was easy. The keys to Game 6 are…
The Top Blueliners Are Back
The one game suspensions have been served by both Darnell Nurse and Alex Pietrangelo. Looking at team defense ranks is all the proof you need of their impact. Nurse is first in ice time, first in zone denials, 3rd in blocked passes, and first in blocked shots for Edmonton. Pietrangelo is first in all of those categories for Vegas. How you felt about either suspension is irrelevant now. What kind of response will the leaders of both defense groups have in a pivotal game?
Stay Out Of The Box
It was the three minutes that got away in the second period for Edmonton. Two quick goals for Vegas that were half a minute apart after getting a 5v3 PP, then another goal a minute later broke the backs of the Oilers. I know this series has gotten way out of hand for both teams with the officials and the toughness aspect. But while I recognize those two penalties were just accidents, you can expect more strong emotions tonight. But you still need to be smart on the ice.
Come Back, Depth Scoring
The secondary scoring that was so clutch in the first round has really made as big of an impact here. Although we are finally seeing Playoff McDavid reappear, neither he, Draisaitl, or Bouchard can do it alone. More even-strength goals need to be scored. If it takes Zach Hyman having the puck hit his face again, he's a big enough gamer for it. Can Kailer Yamamoto pull off Game 6 heroics again?
The boys are back after a long break but have plenty to talk about as the playoffs are in full swing. We go series by series, looking at how teams have fared so far and who will come out on top. Thanks for listening! Please rate and review our show on your favorite listening platform. Check out our partner's website at www.insidetherink.com for all your latest hockey news.