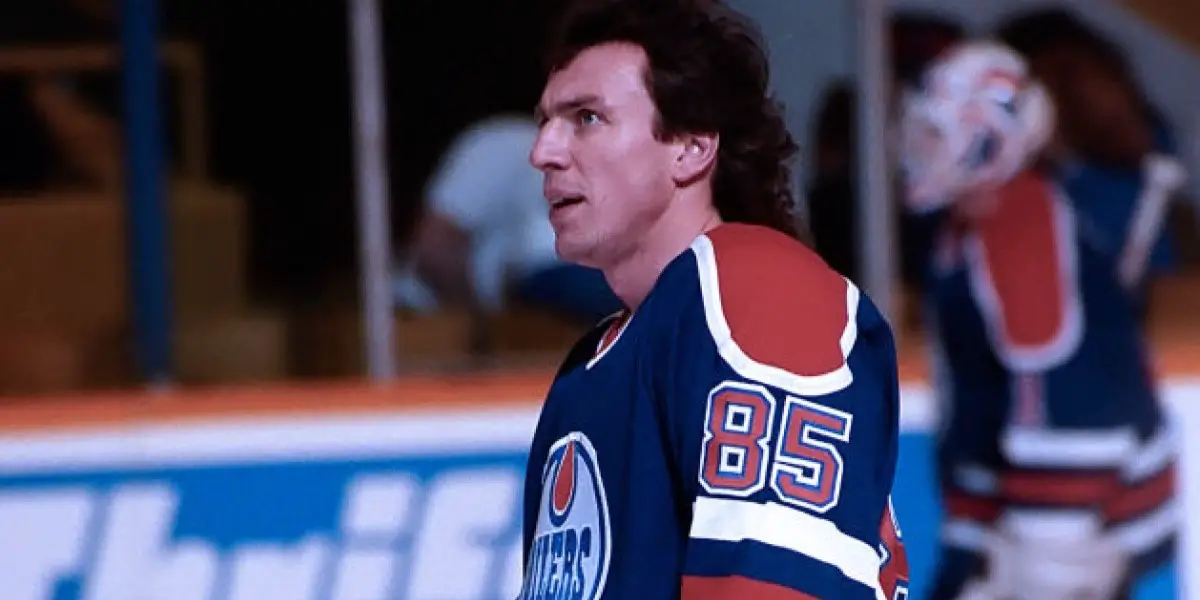 Before the hockey talk, here is a quick tribute to former Oiler Petr Klima, who passed away at the age of 58 on Thursday. Traded to Edmonton from Detroit in 1990, the year the Oilers won their last Stanley Cup. He only scored five goals in the Playoffs, but the most memorable was in Game 1 of the Stanley Cup Finals against the Boston Bruins. He didn't play in the third period or in the first two OT periods. Then, after a power outage in the arena that lasted 25 minutes, Klima scored the game-winner in the third OT period to cap off the longest game in Stanley Cup Finals' history. Condolences to his friends and family during this difficult time.
The moral of Game 1: don't have one player score four goals. Leon Draisaitl continued to be Edmonton's "Still Too Early Playoff MVP" in staggering fashion. But it was defensive lapses, even a moment when the aforementioned four goal scorer stopped skating, that led to his team losing yet another Game 1. The McDrai Oilers are now 1-8 in series openers dating back to the 2016-2017 season. A tough break for Mattias Janmark, as he'd just come back from an injury sustained in Game 1 of Round 1 and then found himself getting another injury. I will take a wild guess here and say that Edmonton doesn't fancy Game 1s very much. But as they've shown multiple times, it is only Game 1. A reporter asked Draisaitl if he could be happy about an individual four goal night. He just kept shaking his head and answering, "No." The stars don't care about the stats anymore; they just want to win. They'll hold themselves accountable before they talk about individual accolades. Newly announced Calder Trophy nominee Stuart Skinner won't care whether or not he wins if he backstops his team to a Stanley Cup. The Oilers can tie the series on Saturday night if they clean up a few things. The keys to Game 2 are…
Draw More Penalties
The Golden Knights were the least penalized team in the regular season. That should bold well for them since the officiating likes to not get too involved in games. However, they took four minor penalties in Game 1. Edmonton must never stop skating and force a hook, trip, or slash from the opposition. If they can do that, we know what the PP is like.
Limit YOUR Mistakes
There were some costly turnovers on Edmonton's part that led to goals against. Could they have been smarter with their decision-making? Absolutely. But at the same time, Vegas is a strong forechecking team, and while I say the Oilers should force penalties, the Golden Knights will force turnovers if you're not detailed in your play on the ice.
Someone Else Score
Of course, this was going to be key before I even wrote up a preview. We saw the strength of Edmonton's secondary scoring in Round 1, and that will have to continue. We can't have a repeat of Game 1. Players who only have one or two goals or no goals at all need to work hard on shifts to get their names on the scoresheet and bury pucks in the net. Some Oilers are overdue to make a goal celebration.
The boys are back after a long break but have plenty to talk about as the playoffs are in full swing. We go series by series, looking at how teams have fared so far and who will come out on top. Thanks for listening! Please rate and review our show on your favorite listening platform. Check out our partner's website at www.insidetherink.com for all your latest hockey news.