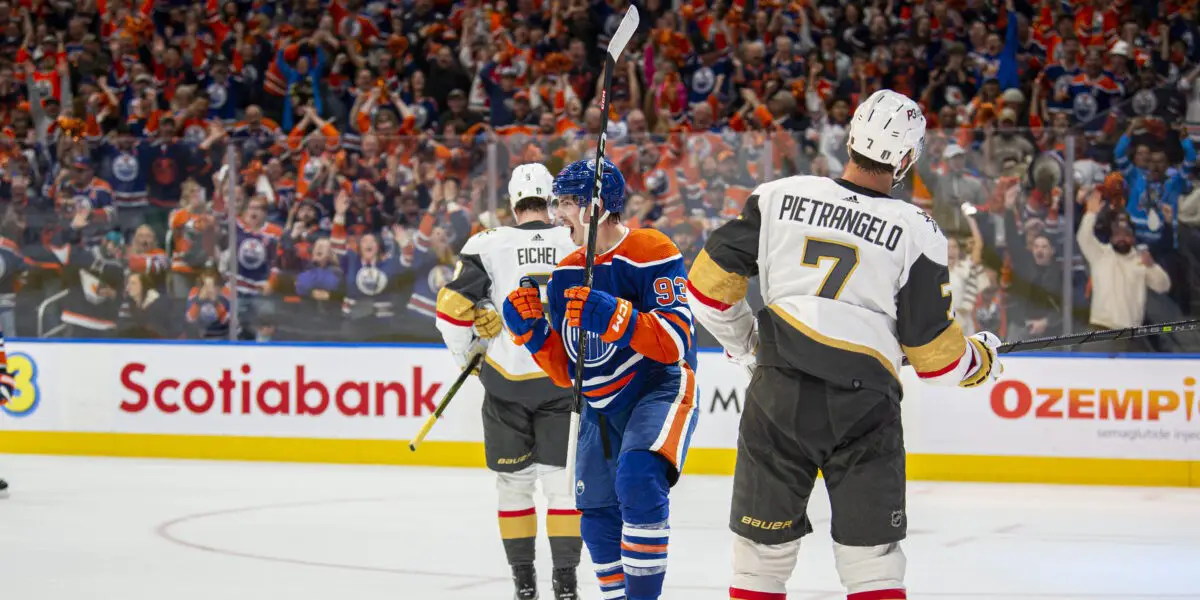 After Game 4, the Oilers have an 8-0 record this season (including regular season) following a loss. This record is only relevant when a team, well, wins. While resiliency has been a strong aspect for Edmonton, it's not something they should always keep looking to. They've proven that they can handle adversity at times, but it's also nice to maintain momentum in your favor. Stuart Skinner also had a good bounce-back game, stopping 25 of 26 shots, including a key save before Edmonton's 3-0 goal. He made me look silly for suggesting the Oilers maybe entertain starting a different goalie. That's why I only blog about games and am not the one putting on skates. More hits, more trash talk. If you crave all of that stuff, this is where you should set your TVs to every night. The keys to Game 5 are…
The Nurse Isn't Working Tonight
Darnell Nurse was given a one game suspension for the instigated fight that ensued in the last minute of the third period in Game 4. He was suspended for one game in last year's Playoffs during Round 1. He had to miss a do-or-die Game 6 against the Kings on the road, and the Oilers pulled out the win to force Game 7 and have him back for it at home. They'll need to do that same thing again. But this time, it'll be to take the series lead back to Edmonton and then have him back to try ending it in six games. It's also a big opportunity for Philip Broberg with extended minutes. Alex Pietrangelo was also given a one game suspension for his baseball swing slash on Leon Draisaitl. Both teams will be without key defensemen heading into this game.
Treat This Like Game 6
Earlier in this article, I pointed to Edmonton's record following a loss. But as I also mentioned, it's not ideal to always put yourself in that position. Vegas plays successful hockey on the road and could be trouble if this series goes back to Edmonton with the Oilers down 3-2. In this sense, for Edmonton, Game 5 is actually Game 6, and Game 6 is actually Game 7.
Keep The Monkey Off Your Back
Ryan Nugent-Hopkins finally scored his first goal of these Playoffs in Game 4, leading to much jubilation from his teammates on the ice. Of course, every other intangible that Nuge brings is what makes him so valuable to the Oilers. There is more to his game than just offense. That being said, you still expect more offensive production from someone coming off a 37 goal, 104 point regular season. The relief he felt after his goal on Wednesday night should spark him a little bit more.
The boys are back after a long break but have plenty to talk about as the playoffs are in full swing. We go series by series, looking at how teams have fared so far and who will come out on top. Thanks for listening! Please rate and review our show on your favorite listening platform. Check out our partner's website at www.insidetherink.com for all your latest hockey news.