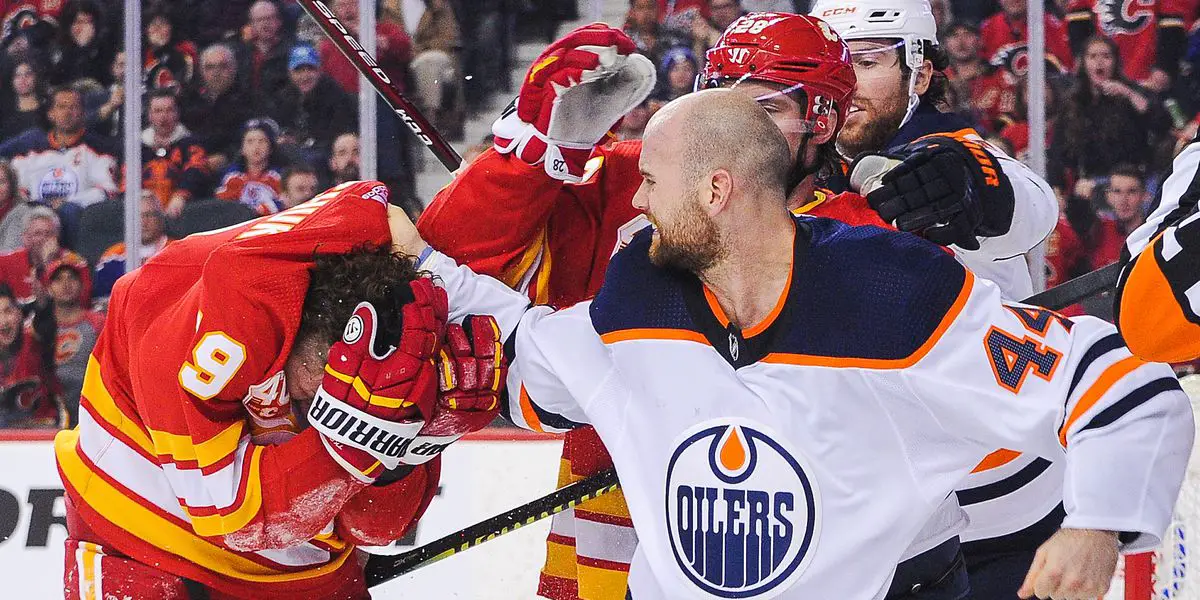 After another rough season for Zack Kassian in Edmonton, which saw him put up 19 points in 58 games, Kassian found his name on the chopping block again. With multiple rumors swirling around about where he could be dealt, with teams like Columbus Blue Jackets and the Ottawa Senators being named, it all came to an end tonight. The Edmonton Oilers trade Zack Kassian, their 29th overall pick, a 2025 2nd, and a 2024 3rd, to Arizona. In return, they would move down three spots to pick no—32, which would see Edmonton draft Spruce Grove native Reid Schaefer.
With Kassian off the books, the Oilers open up a much-needed 3.2 million dollars for what will be an intriguing free agency for Edmonton.
What Does This Mean?
With Kassian gone and 3.2 million dollars of cap relieved, the Oilers will have some decisions to make on both their pending UFA's and RFA's. With players like Kailer Yamamoto, Evander Kane, Brett Kulak, and Jesse Puljujarvi looking to get paid, Ken Holland will have to be wary with how he spends his money. Thankfully for the Oilers, it seems they may be getting additional cap space in the way of retirement as there have been continuous rumors around Mike Smith and Duncan Keith.
It's pretty much a guarantee that Smith is done, as Ken Holland recently stated that Smith is "pretty banged up." This goes hand in hand with Darren Dreger's tweet, stating that Smith will be going on LTIR for the whole 2022-23 season, effectively giving the Oilers an additional 2.2 million in cap space.
Duncan Keith, on the other hand, has been pretty quiet about his decision. With rumors on both sides, some say he's leaning toward playing, and others say there is a decent chance he retires… it's just very hard to pinpoint what is going on there. Something, though, that doesn't look the greatest for his chances of playing is how long he is taking to make that decision. The Oilers said the deadline is July 1st, but since then have given Keith two extensions to make his decision. Is his heart truly in it? Only time will tell, as he is running out of it.
Arizona Stocking Up
Since Bill Armstrong joined the Arizona Coyotes, he has sent a message around the league… that they want every draft pick possible. This message continued, as they got two future picks tonight in the deal (the 2025 2nd and 2024 3rd). In terms of a hockey deal, the Yotes came out on top of this deal. Gaining three picks in one deal, especially one that is of more value, is tremendous asset management by Armstrong… but this isn't the first time he's done this in Arizona.
Shayne Gostisbehere was traded from the Philadelphia Flyers to Arizona last season, along with a 2022 second and a 2022 7th round pick. In return, the Flyers received nothing. This started as a cap dump, but it didn't finish that way for the Coyotes, as Gostisbehere found his play again and had a strong season. Gostisbehere would put up 51 points (14 goals, 37 assists) in 82 games.
All In All
This deal has its positives for everyone involved, Kassian gets a much-needed fresh start, Edmonton gets cap relief, and the Coyotes continue to stack up on draft capital for the future. During his seven seasons in Edmonton, Kassian scored tallied 135 points, 55 goals, and 556 penalty minutes. Zack Kassian hit a rough patch in his life with alcoholism; when he was at his lowest, the Oilers gave him his last chance. "For me, I made a promise to my family, to the Edmonton organization, and, most importantly, to myself, that I wasn't going to drink again, and as soon as I made that decision, I feel like that's when everything started climbing back upwards." Kassian overcame a battle tougher than anyone he will face on the ice, and for that, he has my utmost respect.
The boys are back after a long break but have plenty to talk about as the playoffs are in full swing. We go series by series, looking at how teams have fared so far and who will come out on top. Thanks for listening! Please rate and review our show on your favorite listening platform. Check out our partner's website at www.insidetherink.com for all your latest hockey news.