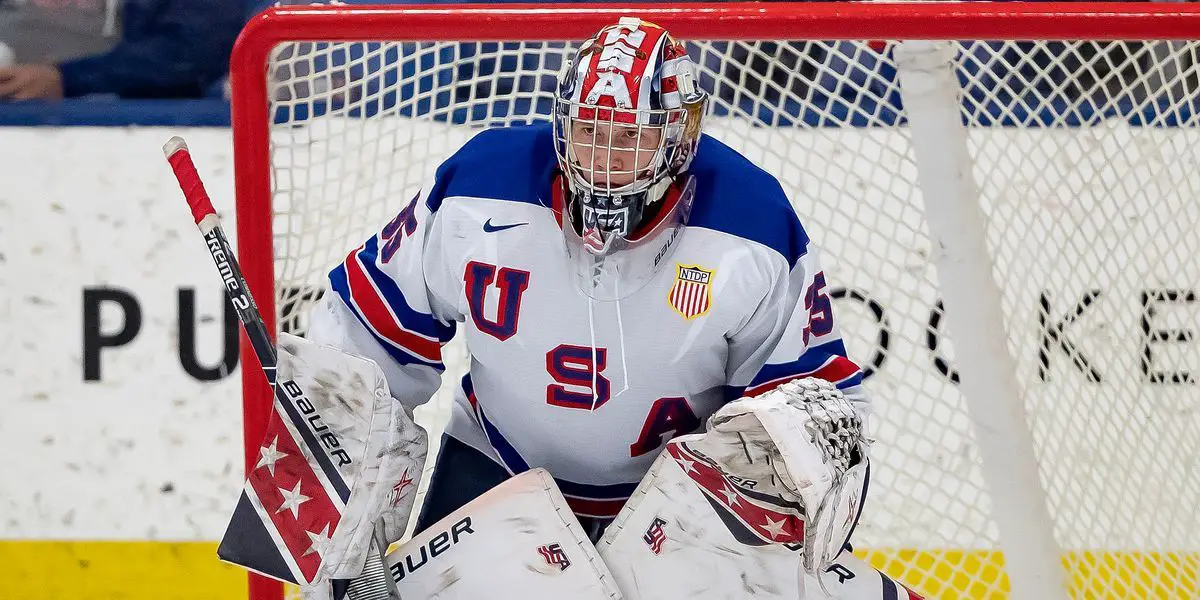 Jake Oettinger had a masterful performance in Dallas's game seven loss to the Calgary Flames. Oettinger's historic performance saw him stop 64 of the 67 shots he faced. Oettinger looks to be one of the top young goalies in the NHL. Jake Oettinger is twenty-three years old and was drafted with the twenty-sixth pick in the 2017 NHL draft, a selection traded away by Stan Bowman. Bowman traded back to the twenty-ninth pick (Henri Jokiharju) and a third-round pick (Andri Altybarmakyan, No.70 overall). Just another example of Bowman not drafting or managing his assets. It's a great thing he is not behind the wheel anymore.
This playoff has been painful for Blackhawks fans. Regardless of what series you watched, an ex Blackhawks was playing and even dominating in some cases (Hartman, Saad, Hagel, Keith, Fleury, Motte, Rutta, and they keep going). Unfortunately, Minnesota let Blackhawks fans down by losing to the Blues in the first round, sealing the fate of the pick in the Fleury trade. It remains a second-round pick. With that said, there is a bright spot for Chicago fans. The Blackhawks may not have Jake Oettinger, but they have the younger version of him in prospect Drew Commesso.
Breaking down the similarities
Drew Commesso is very much following in the footsteps of Jake Oettinger. They both played for the USA Hockey National Team Development Program before going to Boston University. The Development program has a pedigree of producing high-end goalies (Spencer Knight, John Gibson, and Jake Oettinger are just a few).
SV%= Save percentage
GAA= Goals against average
Commesso and Oettinger have relatively close stats. Commesso would post a .886 SV% and a 3.24 GAA while playing on the U17 U.S. National Team, and Oettinger posted a .916 SV% and 2.57 GAA during his U17 season.
Commesso would post a .920 SV% and a 2.05 GAA while playing for the U18 U.S. National Team, and Oettinger would post a .919 SV% and a 2.38 GAA during his campaign with the U18 U.S. Development Team.
Commesso would have a fantastic freshman season at the Univesity of Boston, putting up an SV% .915 and a GAA of 2.99. Oettinger had an equally impressive freshman season at the University of Boston with an SV% of .915 and a GAA of 2.45.
Commesso's sophomore season went just as well as his freshman season, with an SV% of .914 and a GAA of 2.52. Maybe the biggest difference between Commesso and Oettinger was Oettinger got named an Assistant Captian his sophomore season and didn't disappoint with an SV% of .926 and a GAA of 2.45.
The Blackhawks will have the next STUD American netminder if history can repeat itself. Commesso has also proven he can perform on the big stage playing excellent in the two games he got in during the Olympic games, even posting a Shutout as the youngest goalie ever for team USA. However, Commesso is still young at nineteen years old, turning twenty in July. It may take Commesso a few more years till he's ready to be the number one goalie in Chicago, but when he arrives, it will be well worth the wait.
Season 2 Episode 10: Is Patrick Kane The Greatest Blackhawks Player Of All Time
–
Cue The Dagger
In this episode, we discuss if Patrick Kane is the greatest Blackhawks player of all-time, Lukas Reichel's one NHL game, and his unbelievable shootout goal. We also break down Seattle's chances of making the playoffs, is hitting and fighting making a comeback? and much more NHL news and topics  #Blackhawks #ALLCAPS #NHL #SeaKraken #LetsGoBuffalo