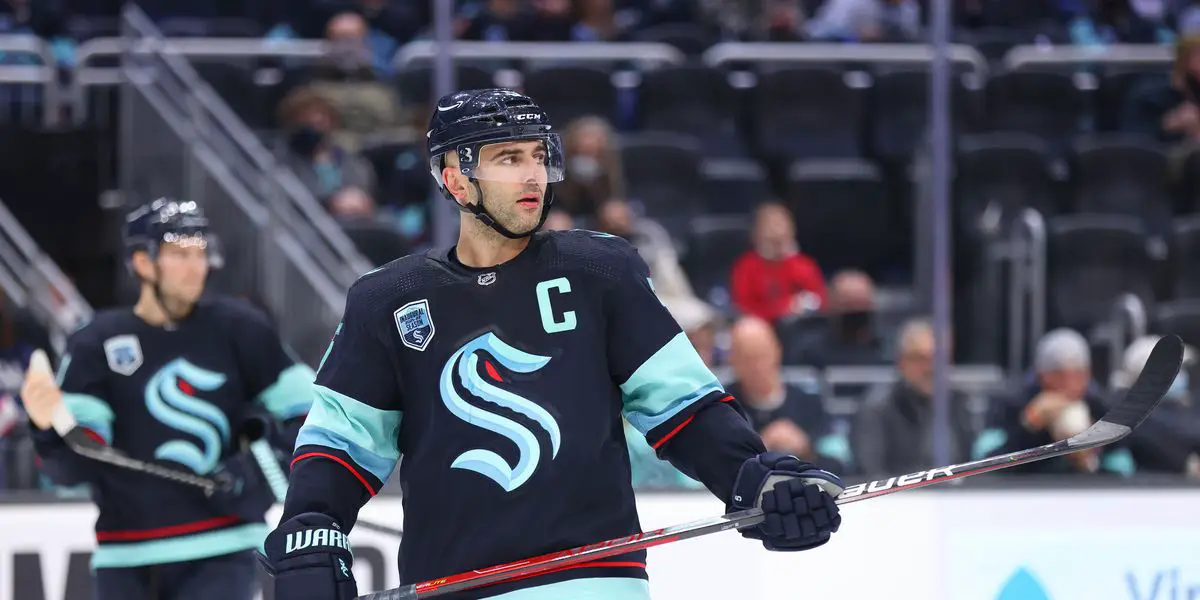 With the trade deadline a little less than a week away, it's gut-check time for the Bruins. The organization needs to decide whether they will go all-in for another cup or if it's finally time to tear it all down. This season has been a rollercoaster for the B's, and I feel like they've lost a bit of their identity. Gone are the days of the big bad Bruins and defense-first teams that were so hard to play against in the 2010s. This season, the team they have put on the ice is devoid of any meaningful identity. Patrice Bergeron has been noticeably more frustrated and, uncharacteristically, has been one of the more physical forwards. When Trent Frederic is your heavyweight, there's a little bit of a problem.
 The Bruins brass needs to look at this roster and realize that it isn't 2011 anymore. Over the past two seasons, the Bruins have lost half of their core that made up that team. Chara and Krejci were arguably the two biggest parts of that championship team, and neither of them have had a replacement brought in. Replacing a 6'9 shutdown d-man and one of the best playmakers in the last 15 years is no small feat. Something should have been done before the season to try and add size on the back end and playmaking skill down the middle. 
When the B's lost Bergeron to an injury and Marchand to another suspension, it showed how shallow the Bruins are outside of the top line. Although they have played more consistently of late, they are still 1 or 2 pieces away from being a serious threat in such a good division. After a 6-0 beating taken against the Canes, Bruce Cassidy was vocal about a lack of leadership in the locker room without Bergeron and Marchand. In my eyes, the Bruins have a few issues that stick out and need to be addressed if they have any hopes of winning in the next few years.
Give Bergy a Reason to Stay
Before we get to their deadline needs, let's take a step back and look at the big picture. Patrice Bergeron has opted to worry about his contract in the offseason, which should make any B's fan nervous. If Bergy truly wants out, then now is the optimal time to do it. By the time next season rolls around, he will be 37, and any GM worth his salt would be begging Patrice to sign this summer.
In his own mind, he has to be thinking of going to a serious contender to try and get one more cup before he retires. Looking at him as a second or third-line defensive specialist in Carolina, Colorado, or Vegas would undoubtedly be a welcome sight to those fans. His defensive stats over the last ten years are second to none, and his 4 Selke trophies emphasize that. However, let's pump the brakes for a second. It's not too late for the Bruins to show their captain that they are still contenders and that a few smart trades and roster moves could make the difference.
This trade deadline will be incredibly important in deciding what the Bruins are going to be in the near future. Trying to acquire top-notch players will cost them picks and prospects that they can't afford to lose at this point. If they hope to stay competitive over the next few years, they need to make a push and show Bergeron that it's worth hanging around for. Now, let's talk about the issue at hand.
Get Bigger Up Front
One of the biggest complaints this year among Bruins fans, and rightfully so, has been their lack of size and aggression. Long gone are the days of Lucic and Shawn Thornton pumping eyes shut if someone looked at Bergeron the wrong way. The Bruins have gone in a more skilled and speedy direction with their roster, and the results have been pretty good. Heading to another Cup final only three years ago and finishing high up in the toughest division in hockey are pretty great achievements.
However, the roster right now shows Trent Frederic can't be the toughest guy you put forward. I love Freddy as much as the next guy, but he simply isn't enough to get the job done. The Bruins could use a big third/fourth liner to push the pace offensively, and no, Nick Foligno isn't the answer either. In the offseason, I was upset that the Bruins didn't make a push to get Ryan Reaves. Reavo would be an absolutely perfect Boston Bruin. The premier heavyweight that no one wants to mess with in a spoked B would be exactly what the doctor ordered. Lawson Crouse, Yakov Trenin, or Nick Deslauriers would be the type of player the Bruins could use in their bottom six. Either way, Sweeney should pull the trigger on adding 1 or 2 big bodies that can stick up for their star players and make them harder to play against in the defensive zone.
Center Depth Once Again
I know it seems like we are beating a dead horse at this point, but the Bruins have not addressed the need for a second-line center. Since Krejci's departure in the off-season, it's been a carousel of centers trying to fill a void that they simply can't. Krejci was one of a kind, and the two "replacements" for him just haven't been good enough. Coyle and Haula are good centermen but aren't suited to helm a second line with Pastrnak and Hall. They need to make a big splash and acquire someone who can keep up with the speedy wingers.
One option would be Ryan Strome from the Rangers. There were rumors early in the year that Strome would be traded by March, but since then, the Rangers have been one of the best teams in the Metro. At this point, I think the Rangers would like to hold on to their assets as they approach the playoffs. A few more guys that would be good options are Giroux, Gourde, or Cirelli. Sweeney is going to have his work cut out for him this next week, and he has a lot of options. I'm interested in seeing if the Bruins finally make a deadline splash and address their biggest issue on the roster.
Other centers that the Bruins are rumored to have interest in are Andrew Copp and Sean Monahan.
Defense Defense Defense
The Bruins need to get better on the back end, and it starts with replacing Clifton. He has had a rough year and stands out as the most replaceable guy. If the B's could swing a trade for a quality top 4 guy and not have to give up the farm for him, it wouldn't be the worst idea.
A player like Hampus Lindholm from the Ducks would be a definite upgrade, and the Bruins may be able to get him without giving up a lot. With the Ducks trading Josh Manson for essentially a bag of rocks (No disrespect to Drew Helleson), it seems to me like they are open for business at this point. I don't see any reason why the Bruins couldn't acquire him for a package equating to the same value the Ducks got out of Colorado. A non-first-round pick and a quality prospect should do the trick, and maybe the Bruins could sweeten the pot and toss in Clifton as well.
Another option on the backend for them would be Mark Giordano from Seattle. Seattle would have to retain some cap for it to work, but the Kraken are rebuilders and, according to rumors, are looking to ship Gio out. He may be 38, but he did win a Norris only two seasons ago and would thrive in a reduced role on the Bruins backend. He would be a great 2-way option for them to go after and, realistically, wouldn't cost the Bruins that much in return. I personally would start the bidding at a second-round pick and Zach Senyshyn, who has had a resurgence of late. He led the Providence Bruins in goals this season and requested a trade a few months ago, so why not?
Nikita Zadorov from the Flames is another name on my list. He has had a great year in Calgary and exemplifies what Bruins hockey is meant to be. He is a shutdown guy and isn't afraid to muck it up in the corner or protect a star player if he has to. Another big D-man that fits the bill is Radko Gudas from the Panthers. Gudas plays big minutes, kills penalties, and hits anything that moves. What more could you want?
Whether it's Lindholm, Gio, Gudas, or Zadorov, there needs to be a shakeup on the defensive side of the puck. Don Sweeney only has a few days left to make things happen and getting a quality d-man that can make an impact should be at the top of his shopping list.