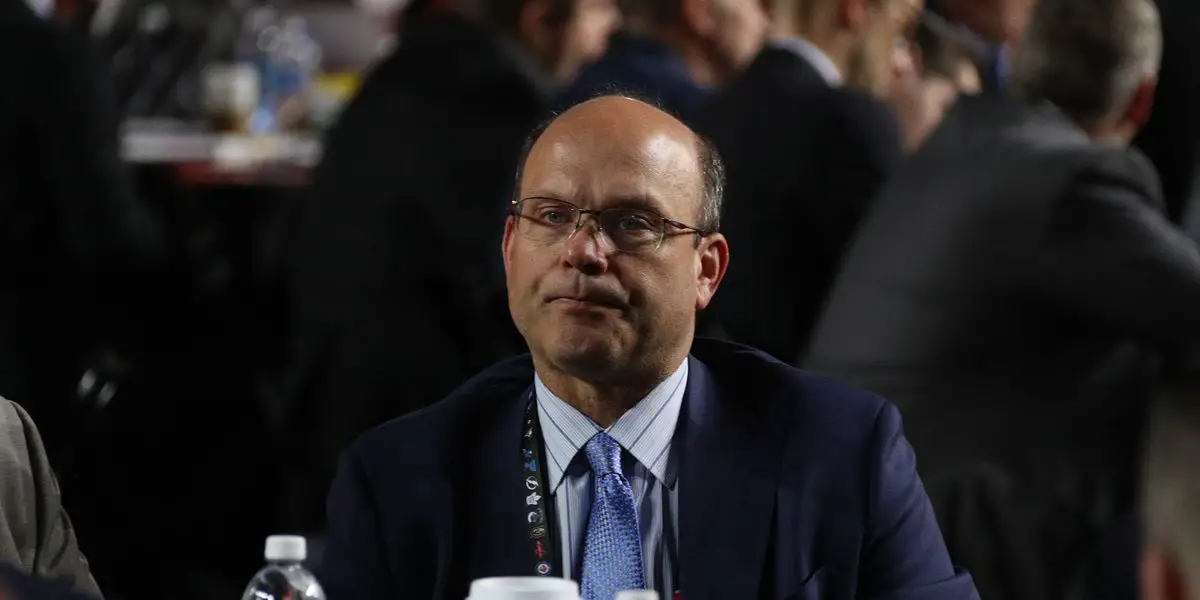 Just as Blackhawk fans were starting to trust the organization's process as it searches for the next general manager, everything would hit the fan in a matter of seconds. Yes, by now, we all have seen the baby tantrum thrown by Rocky Wirtz at the "Town Hall." This outburst was just not acceptable and disappointing after all that had transpired earlier this year. Both of his apologies stunk and came off tone deff. Rocky should take a back seat and let Danny be the face of this organization. Danny was fully prepared to answer the question by Mark Lazerus. It's time for Danny to take the captain's chair.
Chicago has to be at Rocky bottom right; a rumor has surfaced that the Chicago Blackhawks are interviewing Peter Chiarelli, and not only are they interviewing him, but they reached out to him. If Danny makes this mistake and hires Chiarelli as GM, lookout Blackhawks nation, it will be a long time before this team is back to contending on the ice. Chiarelli has just made some of the all-time most boneheaded trades in Boston and Edmonton. He did win the cup with Boston in 2011, but his teams tend to underachieve besides that one flash of success.
There were a few people that I didn't want to see Chicago hire. Chiarelli is top of that list. He's been around forever and has had his chances and failed. Chicago needs a general manager that's going to be able to make some big trades and not get fleeced on them. The Blackhawks will also need to draft well and ask Boston or Edmonton fans how they feel about Chiarelli. When Chiarelli does pick the right guy, he trades them away like Seguin. Let's pray that Hossa, Sharpie, and Eddie O see through the fog and advise Danny Wirtz to go in a different direction.
With all the ups and downs of this year, Hawks fans cant take much more. Hiring a general manager that repeatedly shows they can't build a team even when they have elite talent is not what the doctor prescribed. The Blackhawks as an organization are in a bad place, and they need to find someone who can lead them on and off the ice like a Yzerman did for Tampa and is now doing in Detroit. Maybe, Rocky outburst cost them a few candidates for the position. This organization is still in a massive market and has talented players on the roster. Danny Wirtz has his work cut out for him as he decides the GM. Someone not named Peter Chiarelli, please. Kyle Davidson would be the better choice if it were between just these two. Hopefully, they have more candidates they will interview throughout this process.
Well, Hawks fans, this was not the way to start the All-Star break. Go buy up some Tums. It looks like it could be a very long rest of the season and off-season for the Chicago Blackhawks.
Also, Check-out my podcast Cue The Dagger! we are also doing a giveaway at one hundred followers on our Twitter page @CueTheDaggerPod