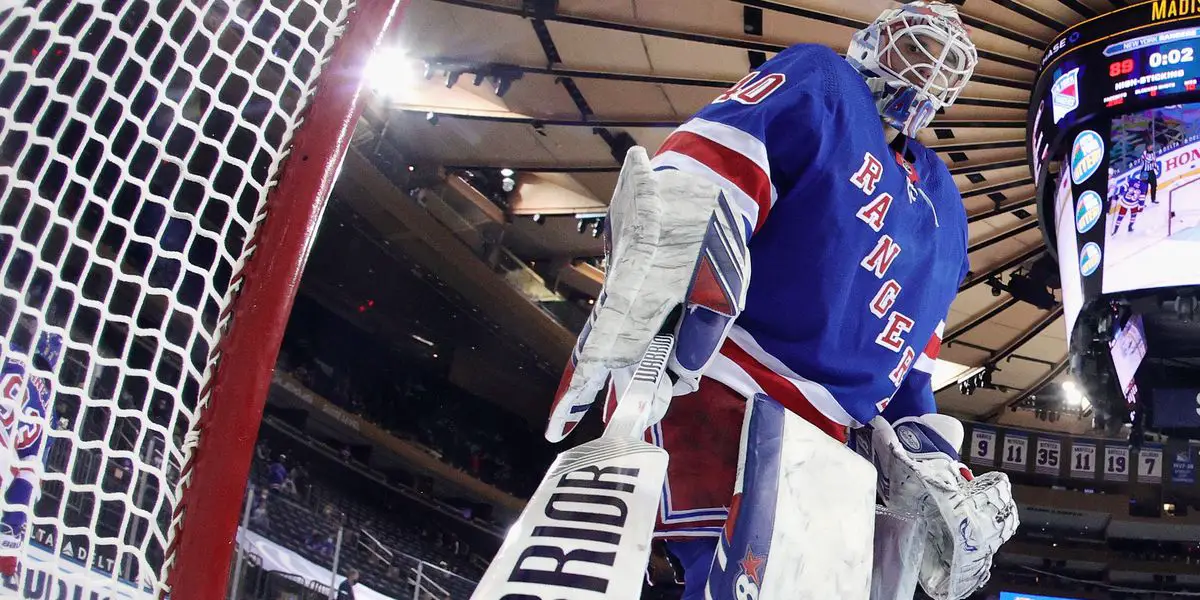 There have been a lot of rumors of teams interested in Georgiev, some of them being Vegas and Edmonton. However, does it makes sense for the Rangers to trade him? Maybe they should keep him with the jam-packed schedule coming up. Or what if Shesterkin goes down with an injury? 
Reasons why the Rangers shouldn't trade Georgiev.
Georgiev has been solid this year, and with the crazy packed schedule, you want to give Shesterkin a rest on back-to-backs. If teams are low-balling the Rangers, then it makes sense to keep him. He's an RFA at the end of the year, so the Rangers are still in control come to the offseason. He only has a cap hit of 2.25, so that's not a problem with the Ranger's massive cap space this year.
Reasons why the Rangers should trade him.
If you can get a solid return for him, say.. Reilly Smith, etc., then that would be acceptable. It has to be something to help the Rangers this year. Also, people say that if Shesty goes down, we need Georgiev desperately. However, this Rangers team would go nowhere without a goalie named Shesterkin anyway. The outcome is the same with Georgiev, Kinkaid, or some random goalie, and the Rangers are done for. So you might as well get an asset for him.
Keith Kinkaid?
It's possible that Kinkaid can be a solid backup goalie as he has done that before in his career. He costs nearly nothing, so if it works out, you might have your very cheap goalie for next year when the Rangers need that.
Other options than Kinkaid.
You're reading this saying Kinkaid is just not good enough to be a backup. So the Rangers can always turn around and get a guy like Holtby from Dallas who is a UFA at the end of the year. Maybe Beniot Allair (The Rangers goalie coach) can revive a guy like Halak from Vancouver. The point is there are cheap options out there if, in the end, you need someone else. Maybe not as good as Georgiev, but their only purpose is for back-to-backs to give Igor a rest.
I would side with trading him if you can get something to help us this year. You're trading him anyway at some point since he will probably price himself out next year with the Rangers Cap crunch, and the Rangers need every penny they can get next year. Let's just hope Drury makes the right call at the trade deadline…tho that might be too much to ask.
In this weeks episode we have on Nick Morgan from Locked on Predators pod to discuss coaches Hynes and Laviolette.Thanks for listening! Please rate and review our show on your favorite listening platform. Check out our partner's website at www.insidetherink.com for all your latest hockey news.