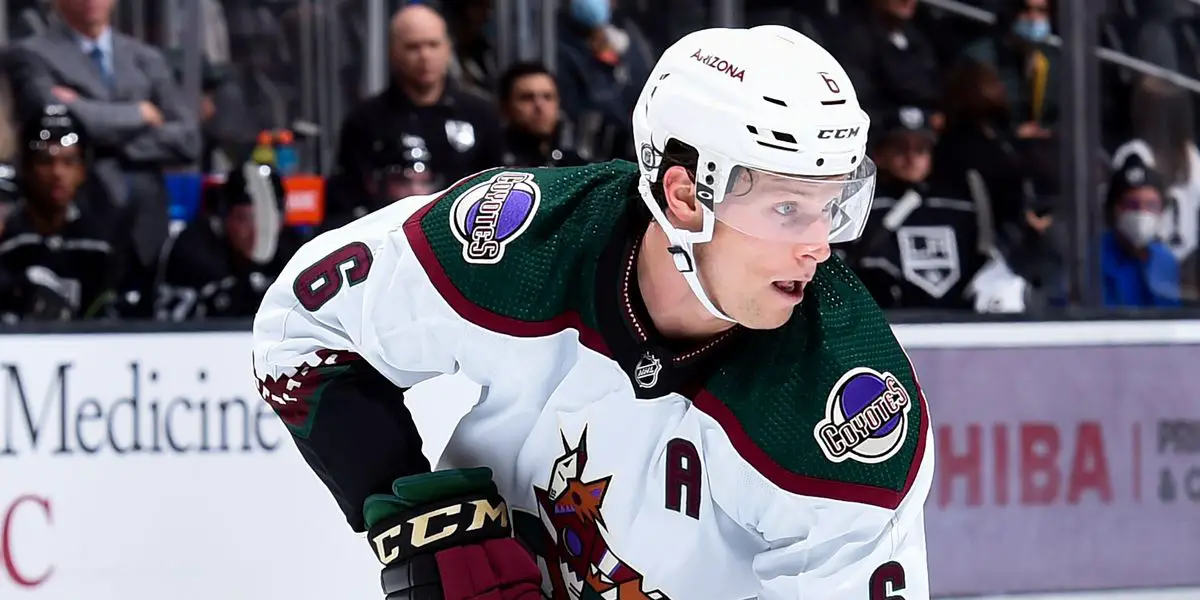 Potential homecomings make for remarkable stories. Everyone gets behind the idea of a player returning to play in the market where he grew up. For Jakob Chychrun, a player likely on the move, "coming home" involves returning to south Florida and playing for the Panthers. Unfortunately, that scenario seems more like a pipe dream than a reality.
Could the Florida Panthers benefit from adding a player like Jakob Chychrun? Of course, they could. Every NHL organization could make a case for adding a 23-year-old first pairing defenseman with years remaining on his contract, especially when that blueliner can score around 15 goals and produce between 25 and 40 points a season. For that reason, Arizona's current asking price is astronomical.
Although Jeff Marek and Elliotte Friedman confirmed the Panthers' interest in Chychrun, Marek's speculated asking price appears like a pill too tough to swallow for Florida. He mentioned goaltender Spencer Knight, forward Anton Lundell, and a first-round pick as the likely price to bring Chychrun to Sunrise. That is a lot.
After including it in a deal for Sam Reinhart, Florida does not own a 2022 first-round pick. They need to send the 2023 first-rounder the Coyotes' way in the package Marek mentions. In a sport as unpredictable as hockey, dealing away consecutive year's first-rounders is risky business. Although the Panthers are primed for a deep run this season, nobody can predict what next year will bring. For the right player, a team considers taking that risk. However, is Jakob Chychrun at that level when you consider the other assets Florida would need to shell out?
Sergei Bobrovsky might be the present between the pipes, but Spencer Knight is the future. Selecting a netminder 13th-overall in the draft is a serious commitment. When few goaltenders get drafted in round one, teams who go that route do so because they are sold on that goalie's potential to become elite. Florida's comfort level with dealing away a goalie prospect of Knight's caliber should be shakey at best.
With Bobrovsky under contract for four more years, maybe Bill Zito would bite the bullet and deal Knight if he genuinely thought Chychrun would put the team over the top and bring a Stanley Cup to Sunrise. Bobrovsky should provide the Panthers with a window wide enough to sort out their future netminding situation. However, throwing in the other highly-valued young player should immediately turn the Panthers away.
Recording 24 points in 36 games, the 20-year-old Lundell is exceeding expectations in his rookie season. Looking more and more like Florida's future second-line center, Zito once again will hesitate to make him a part of any trade package. Maybe the firepower at forward makes Lundell expendable. But why deal away a young player whose potential as a star in this league rises each game?
Even if Arizona excepted either Knight or Lundell (not both), the Panthers have little reason to make this trade. After those two, the prospect pool starts running dry quickly. Yes, there are a few more quality pieces, but Knight and Lundell serve as the cornerstones.
Again, if the Panthers' needed Chychrun to bring them to the next level, this conversation may reach a different conclusion. However, Florida is proving to operate just fine with their current roster. There is no sense eliminating two critical pieces to the franchise's future to bring in a big name. Whenever a team is playing like a Stanley Cup contender, we automatically put them into the category of "buyers" at the trade deadline. Although the Panthers will look to sure up their roster with a depth move or two, they do not need to add more difference makers. Sometimes it's best not to mess with a good thing.
Florida trading for Chychrun would make for a nice story. Unfortunately, it is an unnecessary move at this juncture that would force the Panthers to part with assets they need to hold onto for both the present and future of the franchise.