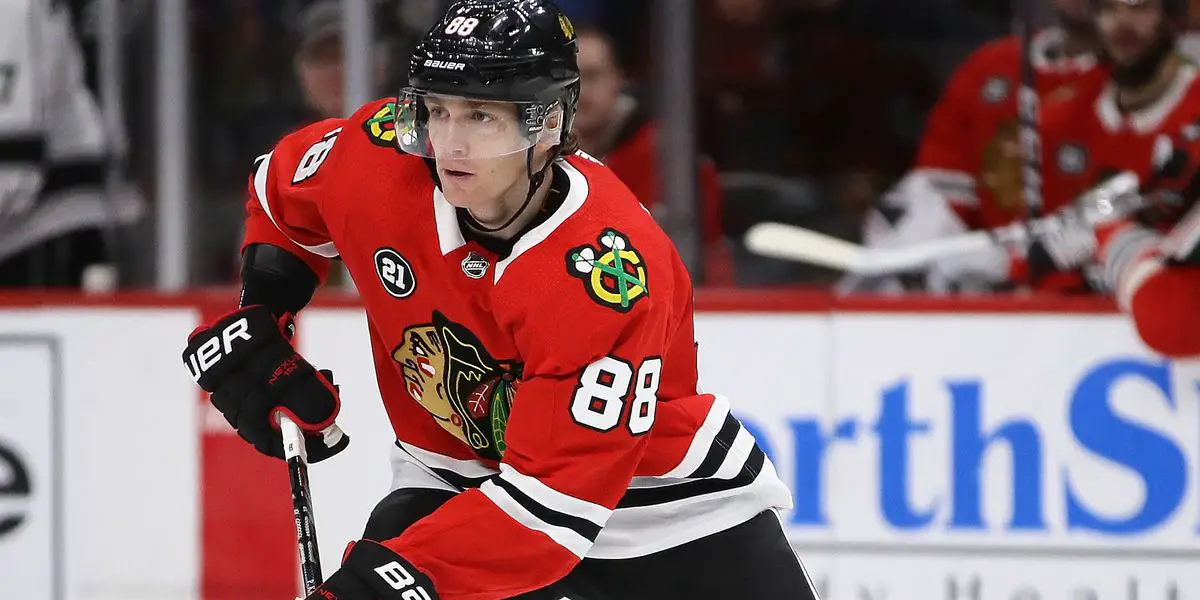 Everyone by now has seen the clip going around posted by @NHLNetwork talking about Colorado making a call about Patrick Kane. My immediate reaction to this was to call Joe Sakic and the Avalanche myself to tell them to "Make like a tree, and get out of here." After my blood pressure came down, I started to let the gears turn and think about a possible return that the Blackhawks could get, and that made me think, what are the positives and negatives to a deal between Chicago and Colorado? 
The positive side:
 Chicago will have to retain money and probably 50%, the max they can for this to work. Kane has a cap hit of 10.5 for one more season after this one. Retaining that kind of money amplifies the return that Chicago can get. Colorado is also in an exciting position. They are in a win-now state of mind and have a high-end prospect that they could move that wouldn't affect their current roster makeup. I'll get to it; Bowen Byram is the player that makes this interesting. Byram has been out since January 11th. He has a history of head injuries that have plagued him throughout his playing career. Byram was selected one pick behind Kirby Dach. Byram has the potential to be a number one all-star defenseman. This would be a massive risk for the Blackhawks as there is no guarantee he ever plays again and or returns to the player he once was. BUT, if he comes back and fulfills his potential, that would be a game-changer for the rebuild in Chicago. Just think about a pair of Byram and Jones. 
The Blackhawks would want more than just Byram, and if the Blackhawks are going to move in from Kane, a franchise legend, it's going to take a lot (and Kane himself must want to leave). Chicago would want the Avs to include their first-round pick from next season, and the Avs are without their pick this season. This is a massive package that comes with enormous risk. 
The negative:
  The obvious negative is the Blackhawks would be saying goodbye to a true legend. A player of his stature deserves to play his career with one team. Kane and Blackhawks fans would be robbed of the records Kane would go on to break. Patrick Kane's whole legacy would change shape. How many times would Patrick Kane come back to score versus the Blackhawks and cause pain to the fans? This just can't happen; the pain and suffering that would be caused to Blackhawks Nation would be irreversible! If you think this team can't score goals, imagine what they will look like without Patrick Kane? 
Plus, how bad would Kane look in an Avalanche jersey?
Finale verdict:
 This should be up to Kane. He has done more than enough to earn the right to choose his fate. My heart wants Kane to stay forever and be a lifetime Blackhawk. With that said, if Kane wants to get a crack at the cup while Davidson is getting a package that is "MASSIVE," and if the name Byram isn't involved, you can't even start the conversation. 
Ultimately I hope Chicago keeps Kane till the end. He's the best Blackhawk of all time. Based on what Kane has said, it sounds like he would also stay in Chicago for the remainder of his career, but only time will tell.