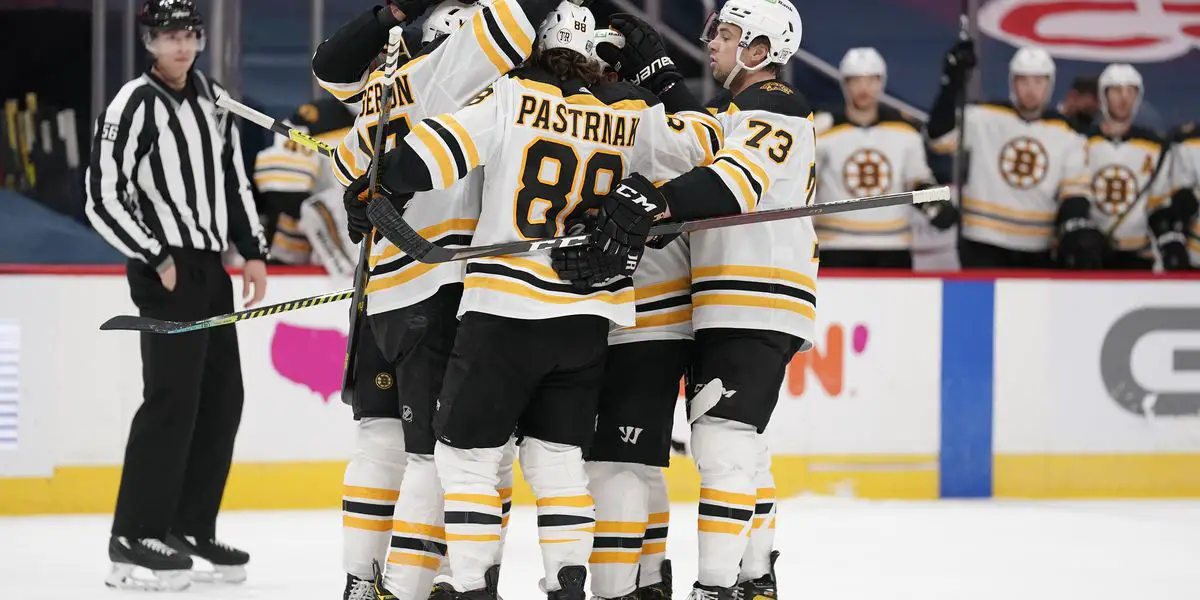 The Boston Bruins, for so long, have had the same core players they have led Boston season after season. This season saw that core change drastically with the departure of two key members that have been here since the 2000s. The Bruins core lost their first significant piece after the 2019 season when Zdeno Chara, the Bruins long-time captain, moved on from Boston as the Bruins looked to go in a new direction with a younger defenseman. At the time, the loss of Chara was significant as it was more than his skill and ability that he brought to this team but his leadership and experience that helped usher in the new wave of Bruin's defenseman such as Charlie McAvoy, Brandon Carlo, and Matt Grzelcyk.
The next domino to fall for the Bruin's core was second-line center David Krejci as he packed his bags to move back to his home country of the Czech Republic to play in front of family and immerse his children in his culture. Krejci left a significant hole on the second line that continues to be a problem for Boston as they look to find the answer in his replacement. The third departure from the core was long-time goaltender Tuukka Rask, who retired from hockey altogether this season after trying to give it one more go after recovering from off-season hip surgery. Unfortunately for Rask, he couldn't regain his form and decided to move on from hockey and put the team's best interest first.
The Last Two Remaining of the Current Core
The last members of this core are still anchoring the top line of Boston, but the question is for how much longer. Patrice Bergeron is 36 years old and in the final year of his contract, leaving plenty of question marks as to what he will do this off-season. At 33-years-old Brad Marchand still has plenty left in the tank as he will be a crucial contributor in ushering in the new core for the Bruins in the coming years. Boston is an exciting place as they have their aging core and their new core all on the roster. This is the best-case scenario as it allows the Bruins to contend for a Stanley Cup every season without having to make a complete teardown and a rebuild like the Chicago Blackhawks are doing. The following core of the Bruins is built around four main guys, all in their 20s, and a couple of other currents and future roster guys that will be secondary contributors.
Everything Starts With Pasta
The first major building block for the Bruins will be elite goal scorer David Pastrnak, who at 25 years old is just at the beginning of his career as he'll only get better for Boston. With five 30 goal seasons already under his belt and twelve career hat tricks, Pasta is the exact player you want leading your offense for years to come as he looks to sign his long-term extension to keep him in the black and gold in due time. Besides the Offensive output that Pastrnak provides the Bruins, he is also a fan favorite. His electric style of play and personality are the combo that fans love to watch and experience as Pastrnak sells tickets and becomes the face of the franchise. Having an elite winger and one of the best pure scorers in the league is the exact franchise player who is coveted to become the next major piece of a core.
Can't Build a Cup Winner Without a Defense
From forward to defense, the Bruins are set as they have their top defensive pairing locked in together for the next eight seasons as both Charlie McAvoy and Hampus Lindholm are signed for the long term. At just 24 years old, McAvoy has already established himself as one of the best defensemen in the NHL as he is only scratching the surface of his talent. Already wearing the A on his chest, McAvoy has become a leader of the defense and the team as he has taken on the role of Zdeno Chara, who mentored him when he arrived in Boston. McAvoy has already shown his defensive abilities as he is dominating every game. Still, his offensive ability has so much room to grow as there's so much untapped potential there. McAvoy is currently in the midst of a career year in terms of offensive stats as he has eight goals, 34 assists for 42 points through 62 games so far. McAvoy is a future Norris Trophy winner, with the critical question being not when will he win it but how many will he win by the end of his career.
The newest addition of the Bruins, courtesy of a trade with the Anaheim Ducks at the 2022 trade deadline, Hampus Lindholm has fit right in, not missing a beat during his first two games. At 28 years old, Lindholm is in the middle of his prime as he brings his established gameplay and experience to a young Boston defense that was in desperate need of a top-four left-shot defenseman, and Lindholm has been just as advertised. Don Sweeney wasted no time signing Lindholm to an extension as soon as his plane landed as Lindholm is now locked in for eight years and a $6.5 million AAV that aligns with McAvoy's contract length. Having the ability to create a top defensive pairing for the long term around two such talented players is a blessing as it helps your team win and gives the franchise a foundation to build around and attract free agents.
Swayman Looks to Anchor Team For Many Years
Your defense and offense are only as good as your goaltending, and luckily for the bruins, it seems they have struck gold with 23-year-old Jeremy Swayman, who they selected 111th overall in the fourth round of the 2017 NHL Draft. Swayman has taken the league by storm in his rookie season as he has claimed the top goaltending duties left vacant by Tuukka Rask as he has outplayed fellow goalie Linus Ullmark. The latter was a free agent signing this past offseason. Swayman has held his own on the season as he owns a 19-11-3 record that goes along with a 2.09 GAA, .925 save percentage, and three shutouts as he has propelled the Bruins to second place in the Atlantic Division. Swayman is the goaltender this team needs as they build the foundation of the next core. He will give you excellent play and a reasonable price tag as he's still young and has a lot to prove, especially during this year's playoff run.
Wait There's More?
The Bruins also have young defenseman Brandon Carlo and Matt Grzelcyk that will anchor Boston's second defensive pairing into the future until prospect Mason Lohrei is ready to take over if he becomes the player he is projected to be. The Bruins also have Taylor Hall, Trent Frederic, and Charlie Coyle, who will remain essential keys to this team in the years to come as both Hall and Coyle are 30 years old and represent the now and the near future. The Bruins have prospect Fabian Lysell who many expect to make a push at the NHL roster for next season, ushering in that new wave, and the Swedish right-winger is only 19 years old chock-full of talent. The bottom line is that the Bruins have accelerated the whole talk of a rebuild in Boston as they look to be playoff contenders every season. Only time will tell if this is the case, but when you have this future core as the next generation of Boston Bruins, the future only looks bright.  
Episode 51: Interview w/Jack Ahcan Episode 51 is back in action talking about the New York Paingers ITR bet, Can Buffalo Sabres make the playoffs? Is Vancouver in the wrong on the Boudreau treatment? Is Tocchet the right guy? Is Daryl Sutter the last Dinosaur in the NHL?YouTube: https://www.youtube.com/@insidetherinkTwitter: https://twitter.com/CueTheDuckBoatzFacebook: https://www.facebook.com/Cuetheduckboats/Thanks for listening! Please rate and review our show on your favorite listening platform. Check out our partner's website at www.insidetherink.com for all your latest hockey news. Also, catch all of the games in this year's NHL season by signing up for ESPN+ at Insidetherink.com/ESPN