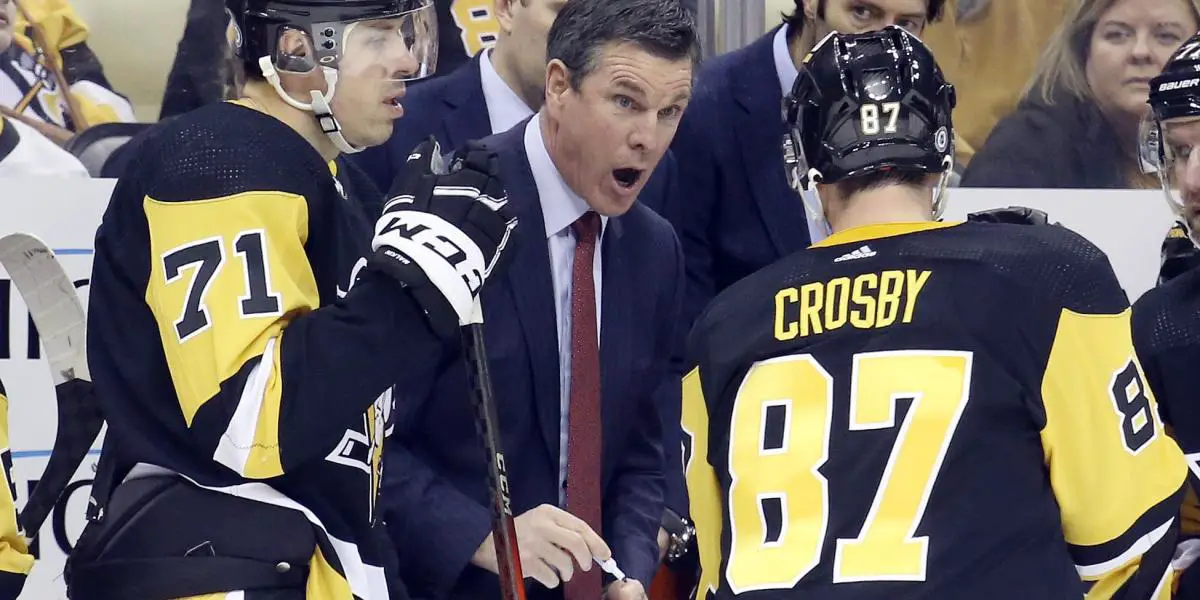 The Problems Plaguing This Team
A few months ago, I made an article discussing the changes Ron Hextall has brought along to this franchise since he was hired in February of 2021. Ever since then, he's made several trades and moves that have seemed to help the Penguins.
My opinion from a few months ago is quickly changing, and only Hextall, whose Penguins are currently sitting at 6-7-3 and 2-7-2 in their past 11 games, can change that.
I also wrote an article last week that talks about some of the big problems currently plaguing this team, but here's a quick list of every problem I noticed that has been causing this team issues:
Dumoulin and Petry have not looked good at all
Special teams, especially the power-play, have sucked.
The bottom six don't look good at all. 
The goaltending hasn't looked too good. 

Kris Letang doesn't look like himself…at all. He's been very aggressive toward pucks and in his positioning and is trying to do too much with the puck and causing too many mistakes that give the puck away.

The top line of Crosby, Guentzel, and Rust doesn't look good at all. They've struggled with forechecking and taking rushes and are -19 combined on the season. 

Turnovers, players out of position, and players being way too defensive on pucks are also becoming a big issue. 
Solutions To Save The Season

If the Penguins want to make the playoffs this year, they need to figure this out now. Statistically, 70% of teams in a playoff spot by Thanksgiving have made the playoffs in the salary cap era. If the Penguins don't go on a big run in December, then I would expect the playoff run to end at 16 seasons.
As much as we are only 16 games into the year, the Penguins need to do something now. I'm not saying that Hextall needs to go crazy and blow it up or anything or go out and acquire a star player like Patrick Kane, but rather make a small trade or two and maybe get rid of someone.
First and foremost, get Kasperi Kapanen off this team, and the likeliest way they do that is by waiving him.
Kapanen could benefit from time in the AHL. He isn't playing much lately and has typically been scratched. When he has been in the lineup, he's looked like a ghost out there. I don't see how any other team is going to be interested in him, so I don't see him getting traded at all, and if he does, it won't be for much.
Waiving him could allow a team to take him for free, but it would likely mean that he would get demoted to the AHL, which I don't believe would please Kapanen, but I think would do him good. It would send a message to the players, as Kapanen is one of the most popular players in the locker room.
Another thing the Penguins should do is make a trade. They need to acquire a player who is a low-cost, highly effective player.
One player I immediately look at is unsigned Ottawa Senators RFA forward Alex Formenton. He had 18 goals and 32 points, along with four shorthanded goals in 79 games for the Sens last season. He is a player who I can see hit 25 goals under the right circumstances. He's fast and brings a nice physical game that could help bring an identity to a struggling bottom six. He also is good at getting the puck away from players and creating chances, and he is a very solid penalty killer who could bolster the team's penalty kill, which is among the worst in the league.
The third line of Formenton, Carter, and Heinen would be pretty solid, as well as McGinn, Blueger, and Archibald is definitely better than what they currently have. The last two lines would be more focused on making it harder for the team's stars to make plays and bring a nice grit to the Pens lineup. They would still have enough talent for scoring if needed, but keeping goals out and making it harder on the opposition is exactly what the Penguins need from the bottom six.
The only issue would be getting the cap space to sign him. They currently have just over $91,000 in cap space left. They would have to depart with someone like Kapanen if the Penguins want him.
Hextall has normally been a patient GM with the Pens, as he has waited until the trade deadline to make a splash, but then he knew the Pens were going to the playoffs.
This season, time is quickly ticking on the Penguins' chances of making the playoffs this season already, and this time, he can't wait around.
The boys are back after a long break but have plenty to talk about as the playoffs are in full swing. We go series by series, looking at how teams have fared so far and who will come out on top. Thanks for listening! Please rate and review our show on your favorite listening platform. Check out our partner's website at www.insidetherink.com for all your latest hockey news.