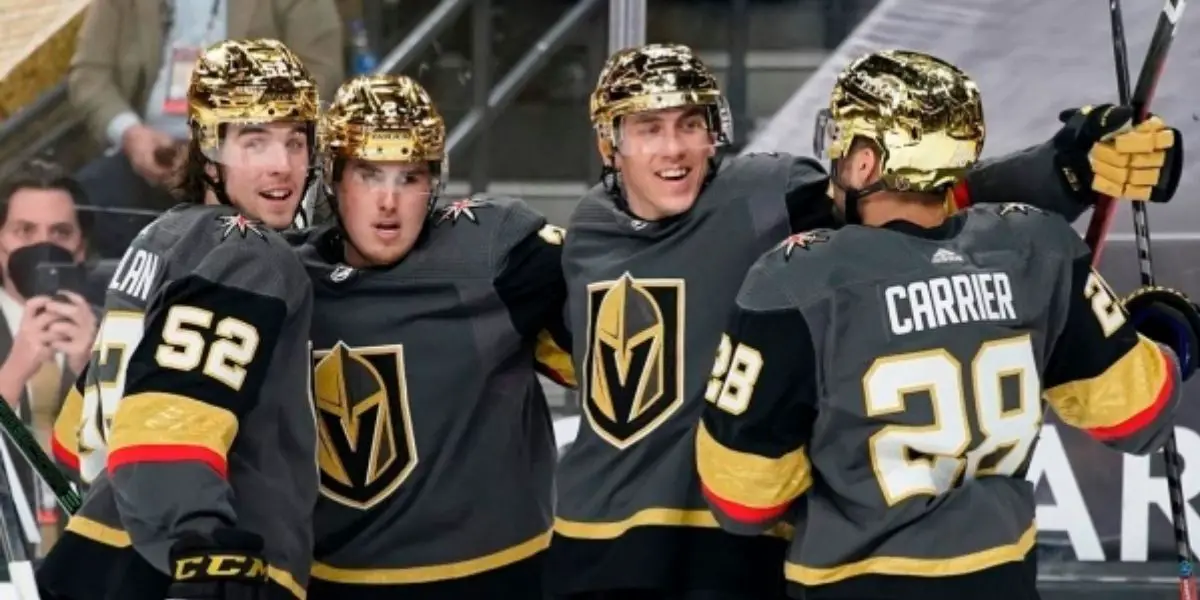 If you're familiar with Dan Rosen, you know he puts out a weekly Super 16 article where he ranks the top 16 teams in the league based on the week he is writing it and where he sees them going forward. It's his version of power rankings, but only for half the league. Well, this week's Super 16 is out, and the Vegas Golden Knights have finally cracked the list.
It's a bit baffling to me that Vegas hasn't cracked his top-16 before now, but it also strikes me as sometimes the expectations for Vegas are just too much. With all the recent media surrounding Vegas and Jack Eichel being paraded around like he's going to change the entire franchise, Vegas is prime to be a storyline this year. That said, Vegas always should have been a storyline because their franchise continues to be good year-in and year-out.
Vegas arguably had a slow start in October, so I can see them not cracking a top 16 list conceptually. This gets doubled down when teams like the Buffalo Sabres or the Carolina Hurricanes dominate the month of October, and someone naturally had to slip. Still, from October 26th on, Vegas should not have been ranked in the bottom 16, let alone in the bottom ten even. Let's break down why.
Vegas since October 26th is 8-3-0 with 15 different goal scorers, and with the current COVID issues, it wouldn't surprise me to see that number tick up. The most impressive aspect is that Max Pacioretty has been out for 11 games, and fellow forward Mark Stone has missed nine. These two big names provide a lot of offensive power and leadership in a team that could use some stability. To add to the never-ending list, eight of those wins came without forward William Karlsson, who has been out nursing a foot injury.
With what some would argue is an AHL-caliber team, you might want to be careful. There's much more to be paying attention to in Vegas right now than the flashy stadium fun, and soon, the NHL writers will recognize that.