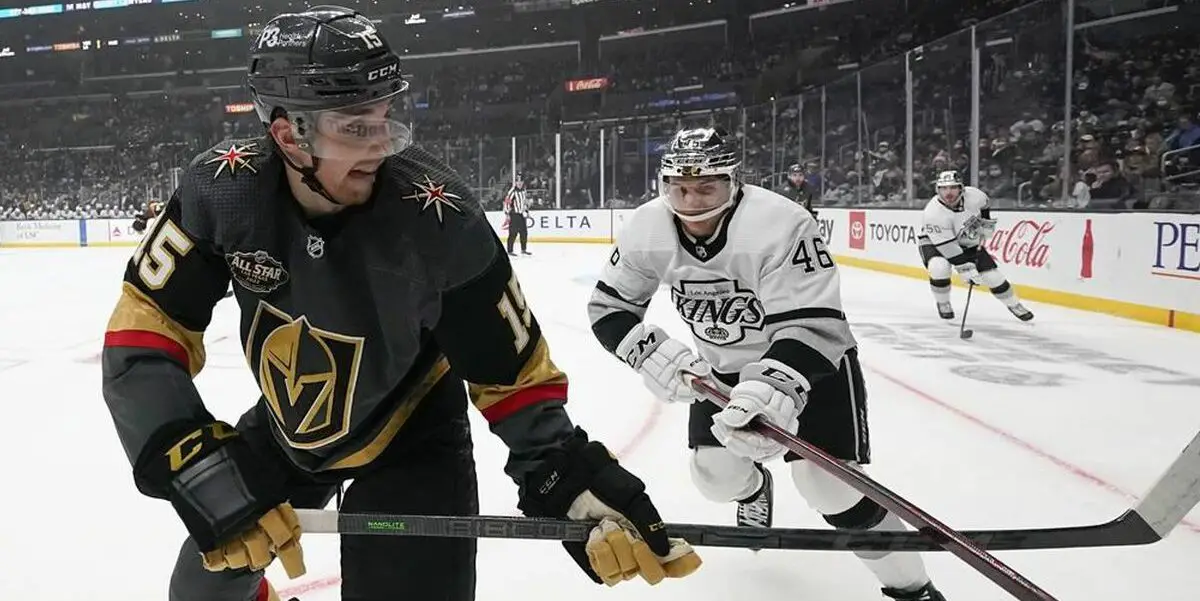 It might have felt like a century, or maybe it simply felt like a week for you, but last night the Vegas Golden Knights took to the ice in a battle against the LA Kings. The Golden Knights set the tone for their return by tieing a franchise-record 6-game win streak while on the road. This win not only tied a record, but it put the Vegas Golden Knights in sole possession of first in the West by leapfrogging the non-playing Minnesota Wild. An essential win on multiple levels, so let's take a look at a few of the highlight moments from last night.
Johnathan Marchessault
Do we even need a paragraph to praise Marchessault at this point? Probably not, but we'll right one anyway. Marchessault had a three-point night for the 13th time in his career with the Golden Knights. Jonathan was a critical part of the offensive production with two goals and one assist that carried Vegas to a victory last night. The most impressive offensive play, though, was not either of his goals but the assist to Reiley Smith, a perfectly timed hard-shot-pass. To put the icing on the cake, Marchessault's three-point night puts him tied for most three-plus point performances by any Golden Knight. He tied Max Pacioretty and William Karlsson and does not appear to be slowing down.
Highest Scoring Team This Season
Yes, it's still early in the season. No, that doesn't make this any less impressive. Last night, the Vegas Golden Knights became the highest-scoring team of the 2021-2022 season. If this production level keeps up, my earlier prediction of this being the team to beat might come true. Not only was production off the charts for their first game back from the break, but the Golden Knights played without star netminder Robin Lehner. If you continue to score like you did last night with Lehner in the crease, you're bound to be something special.
Game Recap
If you couldn't watch the game, I feel sorry for you because it was entertaining. What ended up being a 6-3 victory did not always feel like such a sure thing. We'll post the 10-minute game highlight so you can watch, but the most exciting part of the game came in the first period when LA and Vegas traded chances and goals to the tune of four goals in 76 seconds. Not precisely a goalie duel, but entertaining for a hockey fan. Be sure to watch the highlights from last night's game and enjoy!