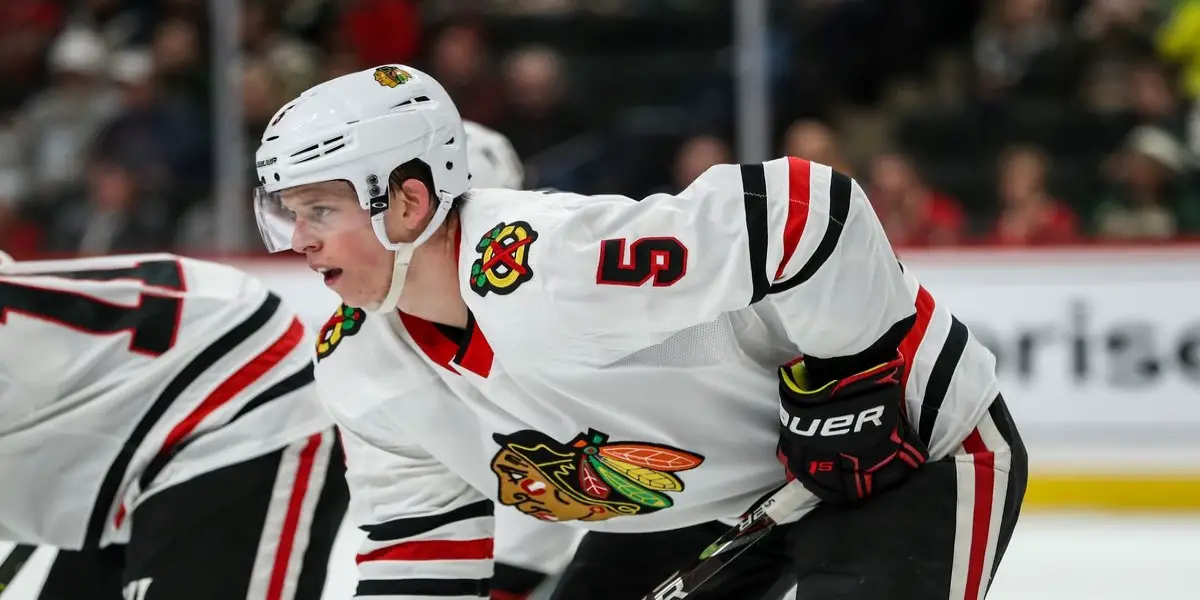 Luke Richardson named Head Coach
As the finals rage on, it's quiet in the Windy City. The calm before the storm. The Blackhawks have an insane offseason in front of them. Kyle Davidson has taken the wheel and put the Blackhawks on a path leading the Hawks down the rebuild route. With the trade rumors of Alex DeBrincat and the futures of the two most important players in franchise history up in the air, it's a tall task ahead. Davidson has made it clear this is his team, and he is not loyal to anyone from the previous regime. Davidson has put the first of many stamps on this team, hiring Luke Richardson as head coach. Richardson played in the NHL for twenty-one seasons playing in 1417 games.
To say he understands the game would be an understatement. Richardson is a "players" coach. Following his NHL career Richardson would work for the Ottawa Senators as an assistant coach before taking over the Binghamton senators as head coach. After choosing to leave the Ottawa organization, he would join the Islanders as an assistant coach for a season before becoming the assistant coach with the Montreal Canadiens. During his time with Montreal, Covid would cause interim head coach Dominique Ducharme to miss, and Richardson would be named interim head coach for a Stanley Cup Semi-Finals game. Richardson is the right fit for a Blackhawks team focused on the growth of young players and wins and losses.
Connor Murphy should be moved
Davidson's plans involve the Blackhawks being a team trying to land a top-three pick next season. This upcoming season is a development year for the Blackhawks. Davidson has a plethora of "NHL-ready" defensemen, and a clog of veteran defensemen could make it difficult for the young players to get valuable experience.
If Davidson wants to manage his assets, moving on from a veteran defenseman would be best. With Seth Jones being the staple number one defenseman on the roster, the Blackhawks have the veteran to lead the young defenseman. Additionally, with Jake McCabe coming off a year where he struggled mightily, his value is lower than ever; that leaves one option that would also be able to recoup some draft capital. Connor Murphy.
Murphy has been the most consistent defenseman for the Blackhawks since he was acquired in the Hjalmarsson trade. But they don't line up with the Blackhawks headed down a long rebuild and Murphy already being twenty-nine years old. Murphy has just been a puck-blocking machine in Chicago; his ability to play a shut-down defense style has made Murphy a staple on the penalty kill. Over his five seasons in Chicago, Murphy has played 293 games and has scored 19 goals and 52 assists. Murphy is entering the first year of a four-year contract extension that the previous regime handed him. Murphy holds little power with a modified no-trade clause (10 teams no-trade list). The most significant question mark around Murphy is his health. He finished last season on long-term injured reserve. Murphy has also failed to play an 82-game season in his nine-year NHL career. While his injury history will hurt the value of Murphy, Davidson should still be able to flip the defensive defenseman for a third-round draft pick or a "B" grade prospect.
Now, a third-round pick sounds like nothing for a player that has been more than admirable when he's healthy, but this trade is about more than just adding to the pile of draft picks. This move opens the door for a young defenseman to play in the NHL. If Murphy were traded, that would open four spots on the NHL roster for Ian Mitchell, Jakub Galvas, Alec Regula, Isaak Phillips, Wyatt Kalynuk, Alex Vlasic, and Riley Stillman to battle for. That's if the Blackhawks decide to let restricted free agent Caleb Jones walk. Davidson would have plenty of flexibility to move players up and down from the NHL and AHL depending on what he feels is best for their development.
Moving on from Murphy is just the right move; let the young kids get a taste of the NHL and develop. And if Davidson truly has his eyes set on a top-three pick, it wouldn't hurt to move on from the aging defensive defenseman. The "rookie" mistakes will help the Blackhawks lose a few extra games putting them one step closer to Connor Bedard.
Season 2 Episode 10: Is Patrick Kane The Greatest Blackhawks Player Of All Time
–
Cue The Dagger
In this episode, we discuss if Patrick Kane is the greatest Blackhawks player of all-time, Lukas Reichel's one NHL game, and his unbelievable shootout goal. We also break down Seattle's chances of making the playoffs, is hitting and fighting making a comeback? and much more NHL news and topics  #Blackhawks #ALLCAPS #NHL #SeaKraken #LetsGoBuffalo