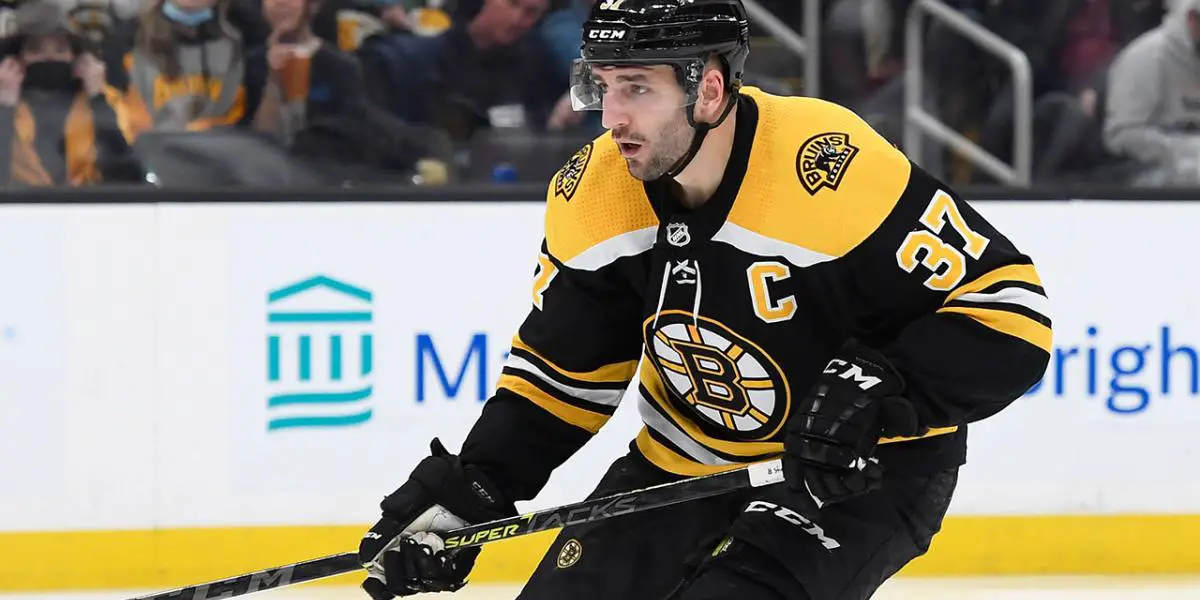 If there was ever an award that needed to be renamed, it's the Selke Trophy. In his 19 seasons in the NHL, Patrice Bergeron has been the living definition of what an elite two-way forward is in the history of hockey. Last season he set an NHL record when he was awarded the fifth Selke Trophy of his career. What's even more impressive is the fact that the Bruins captain has been a finalist for the award for 11 consecutive seasons and a case can be made he should of won it every year.
Bergeron is the perfect example of a two-way forward and a leader, as over 19 seasons, he just gets better and better as he ages. Even at the age of 37, he is better than ever, and the numbers do not lie. Dimitri Filipovic of The Hockey PDOcast recently shared Bergeron's underlying stats this season.
"Patrice Bergeron has played 250 5v5 minutes now this season. Opponents have managed 3 goals and 26 total high danger chances in that time via NST lol jesus."
While Bergeron's numbers have always been eye-popping when analysts dig deep, this year's are just something out of a video game. The king of the Selke is just dominating the NHL when he is on the ice for 5-on-5 play.
According to Natural Stat Trick, Boston has a 161-73 edge in scoring chances, 65-26 in high-danger chances, and has outscored opponents 10-3, with Bergeron's on the ice at 5-on-5.
Even with stats like these, there is still a chance Bergeron will not win like in years past because of the voters looking to reward another player. That's what they call "voter's fatigue", or the same reason Connor McDavid doesn't win the Hart every year. Bruins fans have seen it year after year with Bergeron, as he was clearly the most deserving, and the voters elected to give it to a new up-and-coming player in the league. When you're that good, the voters just look for reasons to say no.
@BruinsNetwork on Twitter said it best:
"What Patrice Bergeron is doing isn't only impressive, it's flat out unprecedented dominance by a two-way forward in the NHL. Just hope that this isn't the year we see someone like Hischier win the Selke in his place because "it's his year" or whatever."
As a lifelong Bruins and Bergeron fan, I only hope the voters will do the right thing and award it to the player that genuinely deserves it. Voters also need to remember that Bergeron is dominating players that are 15 years younger than him during a time when the game has only gotten faster and more skilled while Bergeron has only gotten better with age.
The boys are back after a long break but have plenty to talk about as the playoffs are in full swing. We go series by series, looking at how teams have fared so far and who will come out on top. Thanks for listening! Please rate and review our show on your favorite listening platform. Check out our partner's website at www.insidetherink.com for all your latest hockey news.