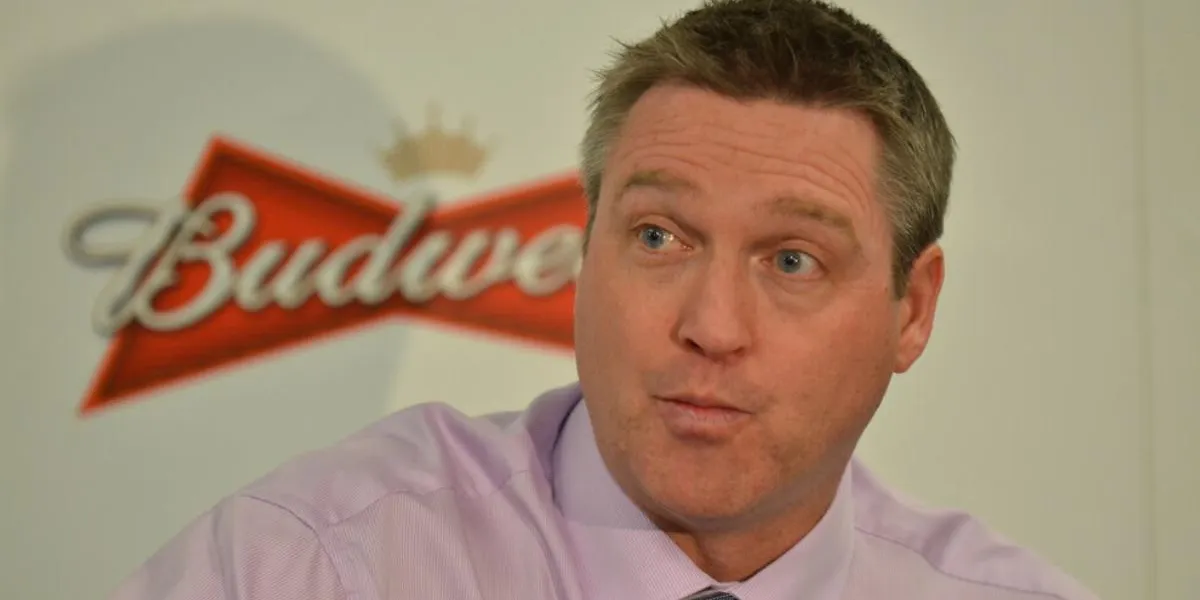 Patrick Roy doesn't appear to have any rift with his old team.
The Hall of Famer cleared the air Saturday afternoon in an interview with NHL.com's Dave Stubbs.
"I am an Avalanche fan, seriously," Roy stated. "I have so much respect for 'Landy' [captain Gabriel Landeskog and Nate [MacKinnon].  
"It was a privilege coaching those guys. Joe [Sakic] gave me the opportunity. I have so much respect for Joe. He's been doing a very good job, building that team, putting it together."
Roy won four Stanley Cup championships as a player — as a rookie in 1986 and again in 1993 with the Montreal Canadiens. His third triumph came in 1996, just six months following a blockbuster trade to the Avalanche. In 2001, Roy won it for the fourth and final time, a game that will be remembered in the history books forever as veteran defenseman Ray Bourque closed the curtain on a 22-year NHL career with his first and only Cup title.
Roy is also the only player in NHL history to have won the Conn Smythe Trophy three times, which is awarded to the MVP of the Stanley Cup playoffs.
Ten years following his retirement, Sakic hired Roy to become the next head coach of the Avalanche. He won the Jack Adams Award as the NHL's best coach in his first season, leading the Avs to the playoffs. However, they failed to make it out of the first round and subsequently missed the playoffs the next two seasons. Roy abruptly resigned in August 2016, citing philosophical difference with the way the Avalanche were being run. He was replaced by Jared Bednar, who has led the Avalanche to their first Stanley Cup Final since 2001.
Any sign of a rift with his former team appears to have dissipated, or perhaps Roy is taking the high road. Nonetheless, he is happy for the Avalanche, as he praised MacKinnon and star defenseman Cale Makar, whom he claimed: "could become the best defenseman to ever play the game."
"At the end of the day, they're fun to watch. They're good for the game," Roy said of the pair. "They're what our game needs, not just for the pro level but for the juniors as well. High tempo and playing that way, these guys are models for younger players. They're certainly going to bring our game to another level, and that's what we need."
Roy and Sakic both attended the May 3 memorial for Montreal Canadiens legend Guy Lafleur. Roy attempted to find his old teammate but was unsuccessful and resorted to a text message.
"So, I texted Joe and wished him good luck," he said. "I told him, 'You guys are fun to watch. This is very entertaining. The people in Denver are very lucky to have such a great team, and a team that is exciting to watch.'"
Episode 51: Interview w/Jack Ahcan Episode 51 is back in action talking about the New York Paingers ITR bet, Can Buffalo Sabres make the playoffs? Is Vancouver in the wrong on the Boudreau treatment? Is Tocchet the right guy? Is Daryl Sutter the last Dinosaur in the NHL?YouTube: https://www.youtube.com/@insidetherinkTwitter: https://twitter.com/CueTheDuckBoatzFacebook: https://www.facebook.com/Cuetheduckboats/Thanks for listening! Please rate and review our show on your favorite listening platform. Check out our partner's website at www.insidetherink.com for all your latest hockey news. Also, catch all of the games in this year's NHL season by signing up for ESPN+ at Insidetherink.com/ESPN