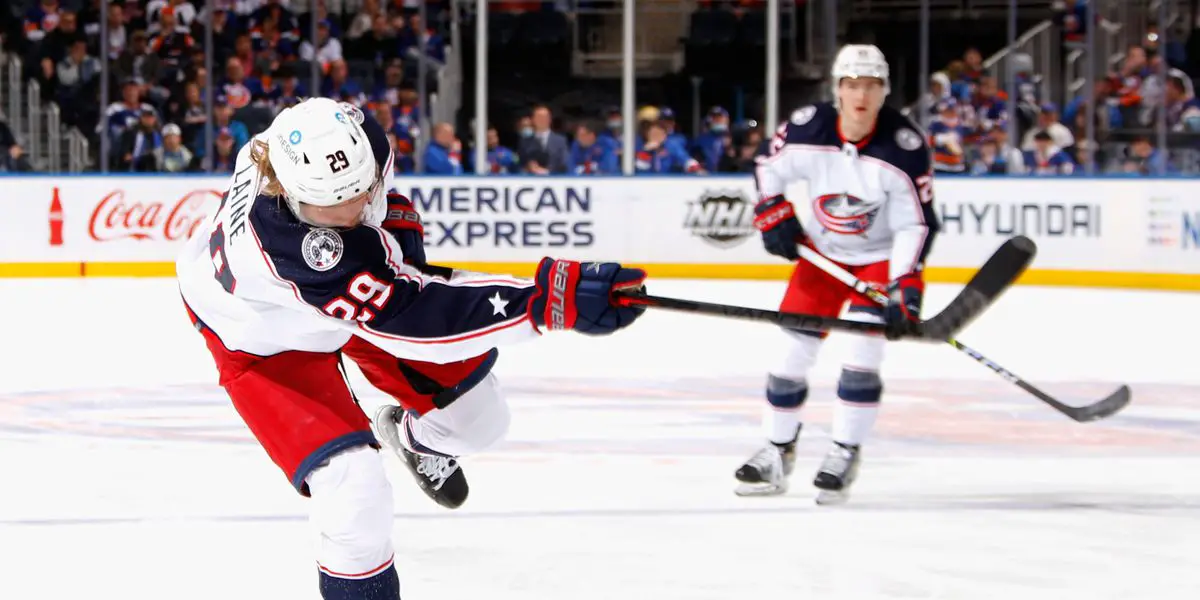 After two seasons in Columbus and fresh off a contract extension, Patrik Laine is poised to reach a new level in 2022-23.
When the Columbus Blue Jackets opened training camp, word spread fast. Patrik Laine looks faster. It has been all over the place, from Blue Jacket beat writers, NHL insiders, and NHL hosts; not only does the young forward look faster, but he also looks dialed in.
Signing a four-year contract extension seems to have lifted a weight. Laine, since coming to Columbus in 2020-21 as part of a trade that saw Pierre-Luc Dubois head to the Winnipeg Jets, has stated that he likes Columbus and wanted to stay.
After the trade Laine found it tough to gain footing. Bubble hockey was being played, and it is no secret Laine did not get along with then Blue Jackets head coach John Tortorella leading to a ten-goal, 11 assists, 21 point output. The lowest numbers of Laine's career.
Last season was different. Patrik Laine rebounded to post 26 goals, and 30 assists with 56 points. Laine missed nearly two months of the season due to a pulled oblique muscle. It is very possible Laine would have scored 30 goals if not for missed time.
Perhaps there is one other factor leading to Laine having some pep in his step, Johnny Gaudreau. When Columbus signed Gaudreau, Laine was in Finland. When he received the news, Laine said he literally physically shook out of pure excitement at the thought of being on the same line with Gaudreau.
Sunday night, the Columbus Blue Jackets played the Pittsburgh Penguins in the second game of a split-squad series. It was quick; Gaudreau found Laine, who put the puck in the back of the net. While preseason generally does not mean much, when you have two elite players, they need to build chemistry, and it starts in training camp and preseason.
Patrik Laine has long been considered a top-five shot in the NHL. He is a pure sniper, and now with a contract extension and a linemate with second-to-none playmaking ability, Laine is poised to have a big season for the Columbus Blue Jackets.
The boys are back after a long break but have plenty to talk about as the playoffs are in full swing. We go series by series, looking at how teams have fared so far and who will come out on top. Thanks for listening! Please rate and review our show on your favorite listening platform. Check out our partner's website at www.insidetherink.com for all your latest hockey news.