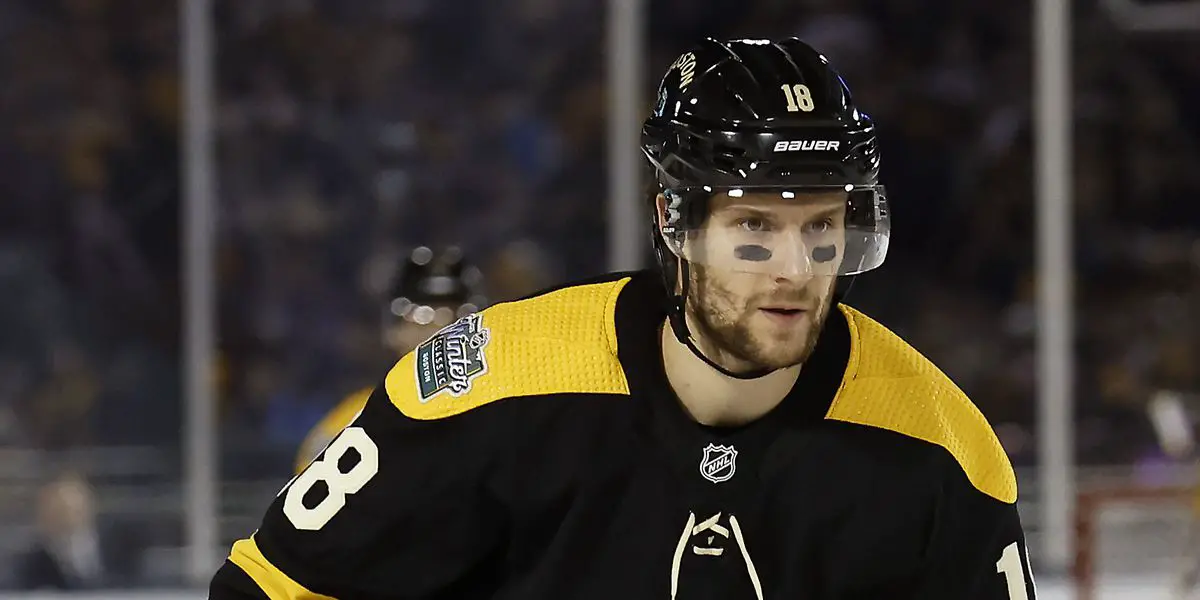 It came as a slight shock when the Boston Bruins announced that they had signed Pavel Zacha to a four-year extension a few weeks ago, but ever since he inked his new deal, Zacha has proven his worth.
Since signing his extension, Zacha has scored six goals and four assists in nine games. He is heading into the All-Star break on a high, having scored two goals in Boston's final game prior to the break against the Toronto Maple Leafs.
Zacha is destined to have a career year this season, as he has already tied his career high in assists (24). The 25-year-old has also already reached 35 points which is one shy of his career high. Zacha is also currently 5th in scoring for the Bruins.
The 25-year-old says he feels better each game he has played this season.
"I just feel better and better with every game I play with this team, and I don't think I've felt better before," Zacha said. "I think playing with teammates like I do and everyone's really good to me in the locker room and everywhere else, all the players are great, everyone wants to win, and it's such a winning culture, and it's great to be part of."
Bruins head coach Jim Montgomery described Zacha as a "glue guy."
"(Zacha's) a little bit of a glue guy that has to do a lot of the dirty work, so to speak, drive the middle lane, be the first guy on the forecheck, first guy in the back check," Montgomery said.
With Zacha performing well, Boston's "Czech Line" seems impossible to stop. With All-Star David Pastrnak leading the way, the line has combined for 61 goals and 88 assists.
But Boston fans are still waiting on one extension. Pastrnak has yet to receive a new deal, and Bruns fans are getting anxious. If Zacha and Pasta stay in Boston for the long term, the rest of the NHL will be put on notice.
So Don Sweeney deserves some credit for locking Zacha up. Right now, the deal is looking like a steal and has clearly given the 25-year-old a significant confidence boost.
Season 2. Episode 38. Special Guest Terrence Wallin
–
Bruins Benders Podcast
Maine Mariners Coach Terrence Wallin makes a return visit to recap the season. Should the Bruins make room for Tyler Bertuzzi? Will the Bruins move some core pieces? I guess there is more time for golf and more!