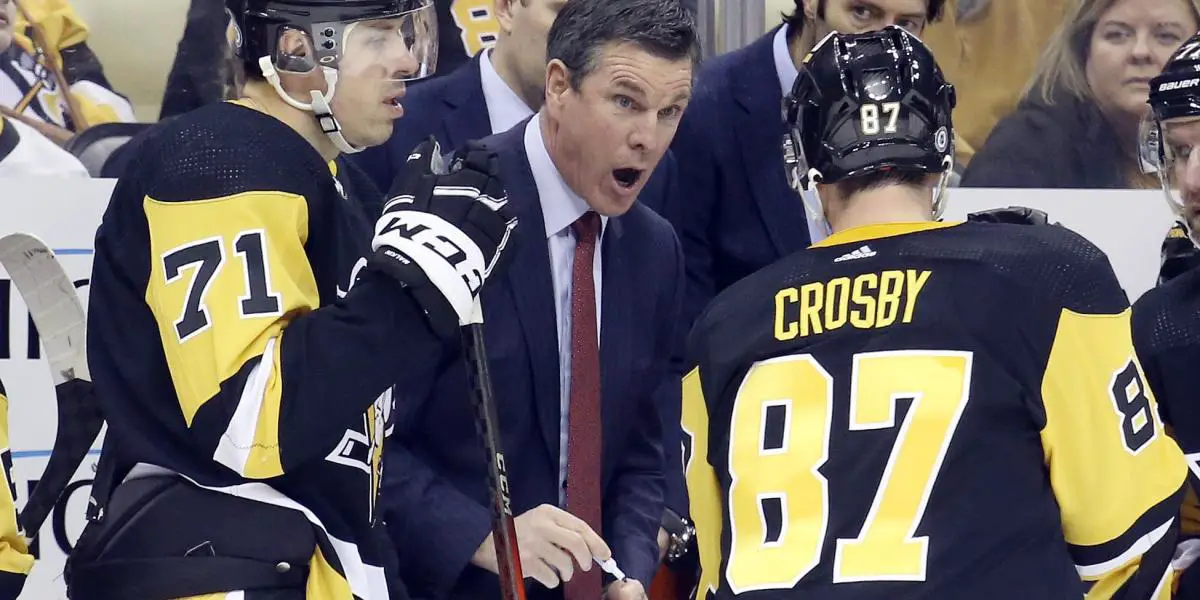 The Penguins have announced that they have re-signed Head Coach Mike Sullivan to a three-year contract extension, starting at the end of the 2023-24 season and running through the 2026-27 season, per GM Ron Hextall.
Sullivan led the Penguins to back-to-back Stanley Cups in 2016 and 2017. He became the first USA-born head coach to win multiple Stanley Cups and became the second head coach to win two Stanley Cups in his first two seasons as head coach of a team since Toe Blake accomplished this feat with three consecutive Stanley Cups with the Montreal Canadiens in 1956, 1957, and 1958. He also was the first head coach to lead his team to back-to-back Stanley Cups since Scotty Bowman led the Detroit Red Wings to back-to-back Cups in 1997 and 1998.
Sullivan took over the Penguins bench on December 12th, 2015. Since then, he has been fourth in the NHL with 297 wins in the regular season, which is the most in Penguins franchise history. He has had 44 playoff wins since he took over as well, which is second most since then.
In 507 games with the Penguins, Sullivan is 297-156-54. His 507 games and .639 win percentage are both second in franchise history. All five 82-game seasons Sullivan has coached have had the Penguins hitting 100+ points.
Sullivan is one of four American-based coaches who has 300+ wins, joining John Tortorella, Peter Laviolette, and former Penguins coach Dan Bylsma. Sullivan recorded his 300th career win on March 11th, 2021, against the Buffalo Sabres. His 300 wins in 559 games are the 13th-fastest in NHL history and the second-fastest for American-born coaches. Sullivan has a .615 career-winning percentage.
Sullivan is 9-5 in playoff series with the Pens and has 44 postseason wins, which is a franchise record.
Sullivan was initially hired by the Penguins to Head Coach their AHL team, the Wilkes-Barre/Scranton Penguins, before the 2015-16 season. The team started with an impressive 18-5-0 record before Sullivan got promoted to interim Head Coach of the Penguins following the firing of Mike Johnston.
Sullivan won the Cup previously to joining the Penguins, as he would be a part of the 2015 Chicago Blackhawks as a player development coach.
Sullivan started his Head Coaching career in 2003 when he became the Head Coach of the Boston Bruins, in which he won the Northeast Division in his first year. He was eventually fired in 2006. After that, he was an assistant coach with three teams, the Tampa Bay Lightning, New York Rangers, and Vancouver Canucks, from 2007-2014.
Sullivan was an assistant coach internationally for Team USA at the 2016 World Cup of Hockey, the 2008 World Championships, and the 2006 Olympics. He was the Head Coach for the 2007 World Championships. He was originally supposed to head coach Team USA in the 2022 Olympics; however, the NHL was prohibited from attending.
Sullivan was originally a player who put up 54 goals and 136 points in 709 NHL games over 11 seasons. He was originally a fourth-round pick from the New York Rangers in 1987.
The boys squeak in an episode before Jake heads off to Florida. They touch on the Bruins' recent milestones, especially Bergerons 1000 points. They head over to the metro to see can Pittsburgh and Washington turn things around before heading out west to take Shane Wright and the Seattle Krakheads.Thanks for listening! Please rate and review our show on your favorite listening platform. Check out our partner's website at www.insidetherink.com for all your latest hockey news.