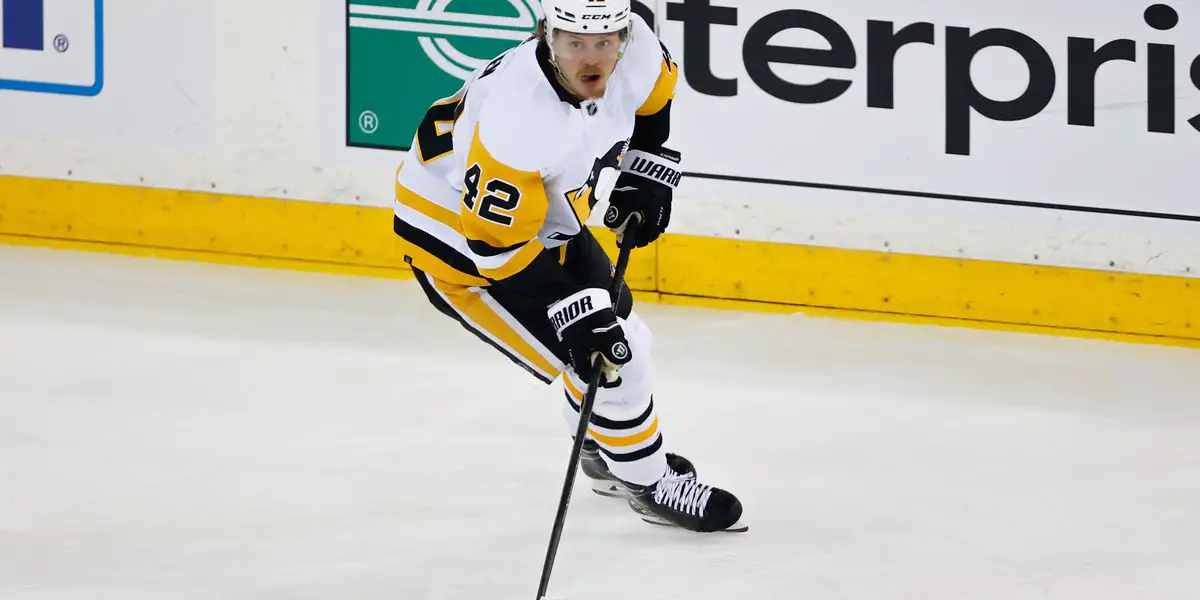 The Pittsburgh Penguins have looked good as of late. They have won their past three games and are 5-1-1 in their last seven games. After their seven-game losing streak, it looked like this team needed to make a trade or something to get things all figured out. However, this team has seemed to figure out how to solve this problem on their own, which makes the urgency for a move less than what it was about two weeks ago. 
With lots of NHL teams above the cap limit this season, and lots of players being put on long-term injury reserve, there hasn't been much trade activity this season. The only moves have been the Vancouver Canucks acquiring Jack Studnicka from the Boston Bruins and Ethan Bear from the Carolina Hurricanes (until today, in which the New York Rangers traded Ryan Reaves to the Minnesota Wild and the Arizona Coyotes traded Conor Timmins to the Toronto Maple Leafs while I'm writing this). The Penguins are now back under the cap, but just barely, after forward Teddy Blueger was taken off LTIR. 
One player the Penguins could move to make some cap space could be forward Kasperi Kapanen. He's been a healthy scratch for the Penguins' last six of seven games, and he only played over seven minutes in the only game he played, and the Penguins didn't have a choice but to play him on November 12th due to injuries. He carries a $3.2M salary cap hit, with his contract carrying through this season and next season. The Penguins should do something with him, and I think that something is to move him and his contract. If he has any market value, it won't be much, but I think that's better than nothing. 
I think defenseman Brian Dumoulin could maybe be someone the Penguins could look at moving as well, but it isn't something that I would do quickly or even have to do at all. Dumoulin hasn't played his best hockey this year, but I still believe he could find his stride and become that solid defensive defenseman the Penguins love him for. Plus, the play of the rest of the defensemen has been pretty decent/solid (yes, there are some players with some issues still, but nothing major that would need a roster move to fix). There isn't any urgency needed on the defense for right now. 
Either way, right now, I'm sure General Manager Ron Hextall is regretting his choice of keeping Kapanen over forward Evan Rodrigues right now. When Hextall signed Kapanen, penguins fans immediately questioned the decision. I was also questioning it, but I had my hopes, especially at the start of the season when he looked pretty solid. Now, just like all the Pens fans, I know the Penguins need to do something with Kapanen. Trading him is my personal choice. Waiving him is the most logical choice. 
While trades can take some time to come to fruition, it is never a bad time to start having discussions. I think Kapanen is the first player that Hextall should include in any trade, and it needs to happen sooner rather than later.
The boys are back after a long break but have plenty to talk about as the playoffs are in full swing. We go series by series, looking at how teams have fared so far and who will come out on top. Thanks for listening! Please rate and review our show on your favorite listening platform. Check out our partner's website at www.insidetherink.com for all your latest hockey news.