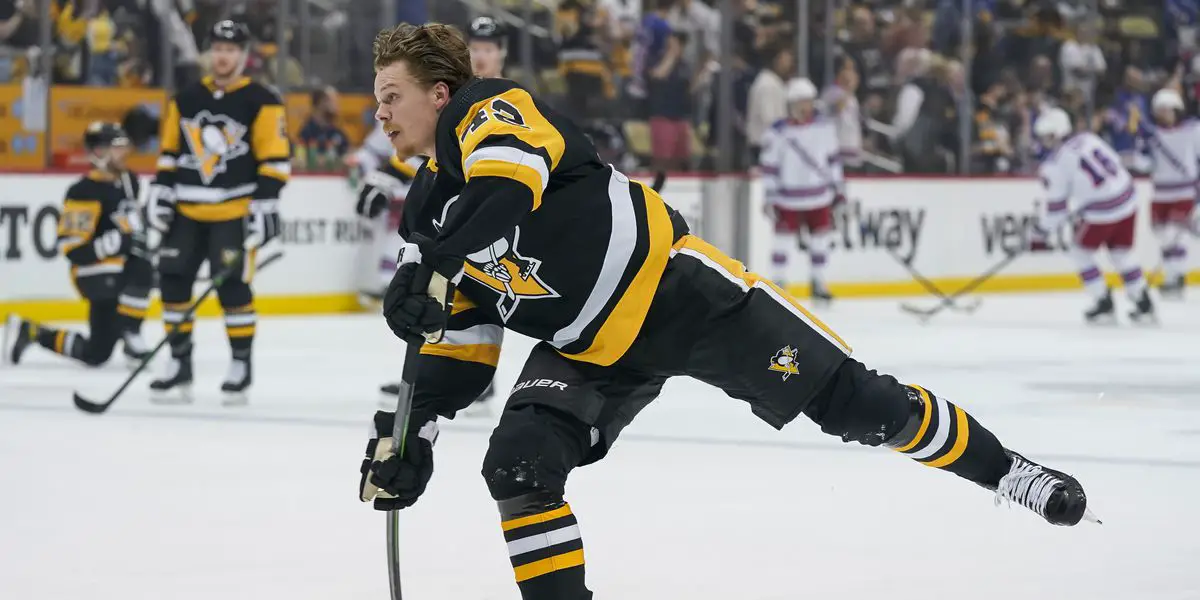 Penguins RFA F Kasperi Kapanen has filed for arbitration, per the NHLPA. 
The 26-year-old Kapanen appeared in 79 games last season, in which he scored 11 goals and had 32 points in what was considered by many a very underwhelming season. He recorded 11 goals and 30 points in 40 games with the Pens the season before. 
On July 11th, the Penguins extended his qualifying offer so that they could claim his signing rights. Arbitration hearings will start on July 27th and are scheduled until August 11th. 
Kapanen's last contract was a three-year contract with an AAV of $3.2M. Ron Hextall said on Wednesday, "I'm sure we'll get something done." 
Kapanen has played in four full NHL seasons and split between the NHL and AHL for three seasons before that. In 321 NHL games, Kapanen has scored 63 goals and 152 points with the Penguins and Toronto Maple Leafs. 
Kapanen was selected 22nd overall in 2014 by the Penguins before being dealt to the Toronto Maple Leafs with F Nick Spaling, D Scott Harrington, and a 1st and 3rd round pick in 2016 in exchange for F Phil Kessel, F Tyler Biggs, D Tim Erixon, and a 2016 2nd round pick on July 1st, 2015.
After four seasons split between the Toronto Marlies of the AHL, and the Leafs, Kapanen was traded back to the Pens along with F Pontus Åberg and D Jesper Lindgren on August 25th, 2020, for F Filip Hållander, D David Warsofsky, and the Pens 2020 1st round pick, in which the Leafs ended up selecting winger Rodion Amirov 15th overall. 
The boys squeak in an episode before Jake heads off to Florida. They touch on the Bruins' recent milestones, especially Bergerons 1000 points. They head over to the metro to see can Pittsburgh and Washington turn things around before heading out west to take Shane Wright and the Seattle Krakheads.Thanks for listening! Please rate and review our show on your favorite listening platform. Check out our partner's website at www.insidetherink.com for all your latest hockey news.