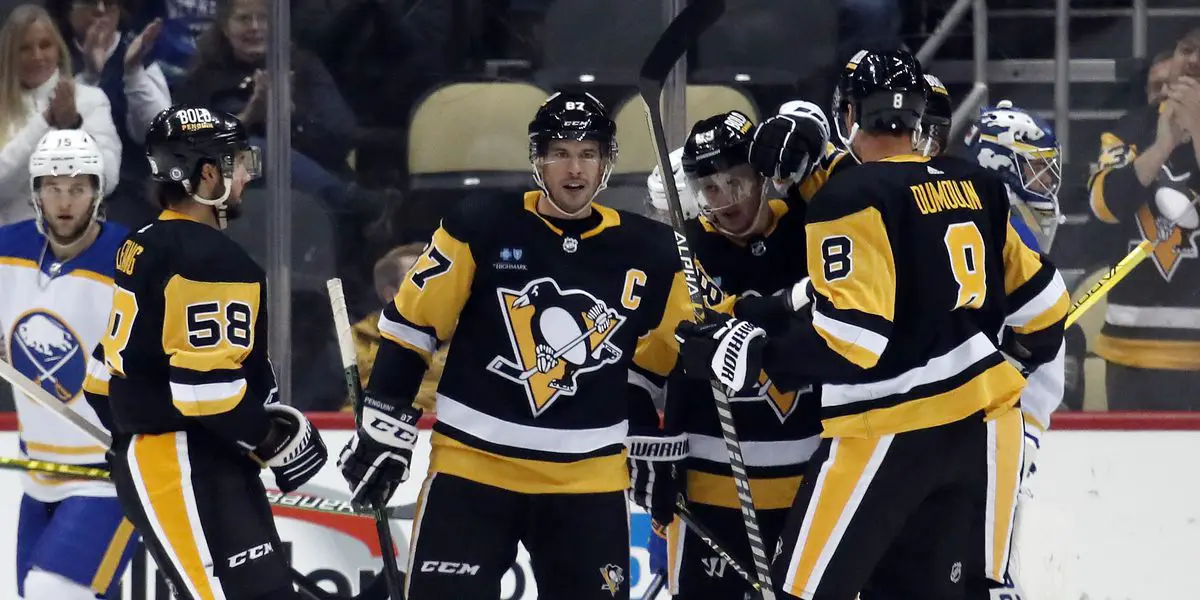 The Pittsburgh Penguins preseason has finally come and gone. The 2022-23 NHL regular season is now days away. Today, we look back on how the team performed in each game and who stood out.
Game 1: PIT vs CBJ – 3-2 Win (F/OT)
James Neal, who was on a PTO with the Blue Jackets, but recently was dropped from his PTO, made it a 1-0 game for Columbus three minutes and 25 seconds into the second period on the power play after Pens goaltender Casey DeSmith lost sight of the puck. Six minutes and 27 seconds into the second, Pens defenseman Jon Lizotte tied it after forcing a turnover. 12:27 into the second, defenseman Nick Blankenburg scored the Blue Jackets' second power-play goal to give them a 2-1 lead. 
With 55 seconds left in regulation, forward Corey Andonovski tied the game 2-2. 
A minute and 58 seconds into overtime, forward Jason Zucker netted the game-winner for the Penguins. 
Casey DeSmith made 12 saves on 13 shots, and Filip Lindberg made 14 saves on 15 shots. 
Game 2: PIT vs. DET – 6-2 Loss
The Pens would take an early 1-0 lead a minute and 42 seconds in the game thanks to forward Brock McGinn. 15:42 into the first, Red Wings forward Dominik Kubalik tied the game at 1-1 on the power play. 
Twenty-three seconds into the second, the Red Wings would take a 2-1 lead thanks to forward Filip Zadina. Later in the second, two goals one minute and 54 seconds apart by forward Elmer Soderblom and defenseman Steven Kampfer (on the power play) made it a 4-1 lead for the Wings. At 13:16 in the second, Pens forward Bryan Rust cut the Red Wings' lead in half to 4-2. 
Two minutes and 34 seconds into the third, forward Tyler Spezia gave the Red Wings a 5-2 lead, and Kubalik would add his second goal of the game at 10:20 to give the Red Wings a 6-2 lead. 
Casey DeSmith had five saves on seven shots, while Tristian Jarry had ten saves on 14 shots.
Game 3: PIT @ BUF – 3-1 Loss
At 12:14 of the second period, forward Victor Olofsson scored from the right circle on a one-timer. At 18:22, forward Tage Thompson extended the Sabres' lead to 2-0. 
At 18:24 in the third period, forward Drake Caggiula would put the Pens on the board to make it 2-1. With 23 seconds left, forward Jack Quinn would pot an empty net goal for the Sabres. 
Tristan Jarry would make 32 saves on 34 shots. 

Game 4: PIT @ DET – 3-2 Win
12:30 into the first period, forward Bryan Rust would hammer home a power-play goal to give the Pens a 1-0 lead. 
Four minutes and 52 seconds into the second period, forward Josh Archibald would give the Penguins a 2-0 lead, putting the puck short side on Red Wings goalie Ville Husso. With just under two minutes left in the second, Jason Zucker netted a power-play goal to give the Penguins a 3-0 lead. 
2:59 into the third, forward Dominik Kubalik scored his third goal of the preseason to put the Red Wings on the board. Forward Dylan Larkin made it 3-2 with just under 3 minutes left. 
Goalie Casey DeSmith had 37 saves on 39 shots. 

Game 5: PIT vs. BUF – 7-1 Win
Seven minutes and four seconds into the first, forward Jake Guentzel would give the Penguins a 1-0 lead after captain Sidney Crosby stole the puck from behind the net. Nine minutes and 40 seconds into the game, Crosby, and Guentzel would connect on another goal, this time a feed from Guentzel that Crosby would redirect in. At 13:49, Bryan Rust tipped home a feed from defenseman Ty Smith to give the Pens a 3-0 lead. 
Five minutes and 13 seconds into the second, Sabres forward Vinnie Hinostroza scored a shorthanded goal to put the Sabres on the board. At 10:11, Sidney Crosby scored his second goal of the game on the power play to give the Penguins a 4-1 lead. One minute and three seconds after, defenseman Ty Smith would score and give the Pens a 5-1 lead. 
Five minutes and 30 seconds into the third, forward Danton Heinen would make it 6-1 Pens, followed by a Bryan Rust empty-net goal with 32 seconds left to seal a 7-1 victory for the Penguins. 
Goaltender Tristian Jarry would make 22 saves on 23 shots. 

The Penguins finished the preseason with a 4-2-0 record and look pretty solid heading into the regular season. If they can keep up their solid play, I can see this team going to at least the second round. However, let's not get ahead of ourselves. It is preseason, after all, and there's still a lot of work to be had.
The boys are back after a long break but have plenty to talk about as the playoffs are in full swing. We go series by series, looking at how teams have fared so far and who will come out on top. Thanks for listening! Please rate and review our show on your favorite listening platform. Check out our partner's website at www.insidetherink.com for all your latest hockey news.