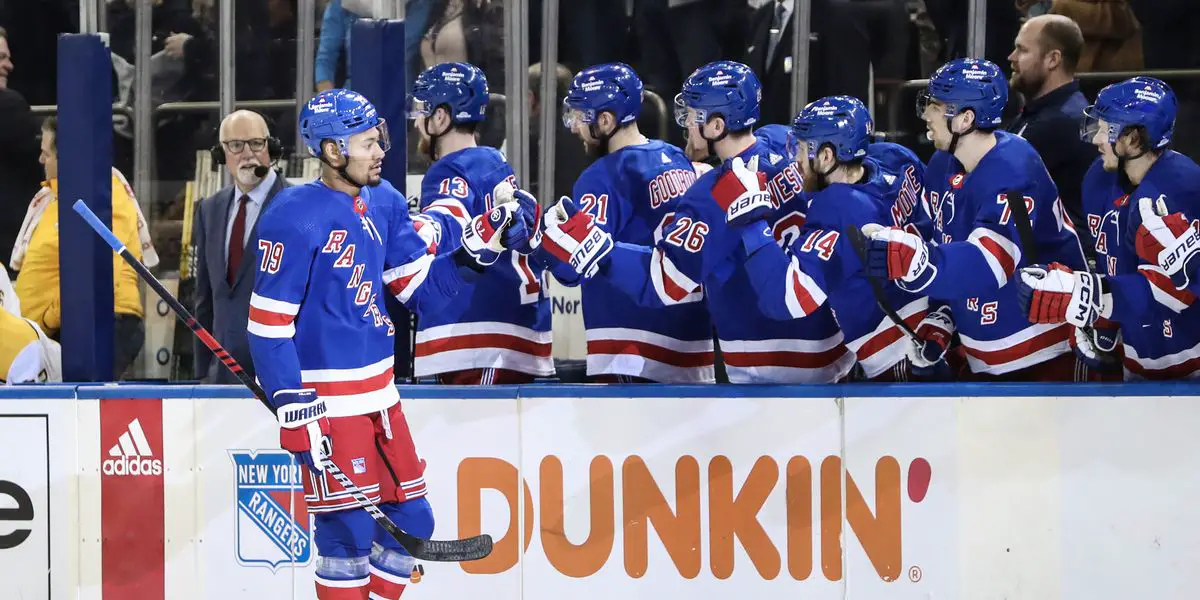 As Rangers fans, we know that even when this team is doing well, the games will be an emotional roller coaster of nerves. I don't care if it's a ten-game winning streak. Odds are, within those ten games, there are two comebacks, two in-game collapses, three OTs, and overall stats that reflect a team that went 5-5 instead of 10-0.
That's why what happened during this PERFECT weekend was so refreshing and a wonderful gift to us fans.
Back-to-back shutout victories over the hated Penguins and the depleted Predators where the goaltending was stellar, and this offense looked efficient, scary, and unstoppable. Just take the last decade for this team, filled with some dang good teams. I can count on less than two hands the number of times we have put the game away by the middle of the second period, let alone the middle of the FIRST, as we did this weekend.
It was fantastic just from a relaxing spectating standpoint, but the ramifications of what it could mean going forward are even more exciting.
 Yes, as mentioned, we were essentially playing an AHL squad for Nashville, but the fact is the team scored five goals in ten minutes and did EXACTLY what you're supposed to do against this type of advantage. How often has this situation presented itself, and somehow we're tied at two in the 3rd period?
Despite the circumstances or the opponent, you can't simulate the chemistry that is starting to form. To show the cohesion and skill on display in a real-time game is something we've been waiting for. The positives are endless.  
Tarasenko and Kane are starting to look comfortable and produce.
Our big guns, Mika, Kreider, and Panarin all starting to score consistently
Igor is starting to play more confidently.
K'Andre and Trouba are filling the scoresheet each night
The fourth line looks like the secret weapon we envisioned them to be.
On and on and on. I'm not declaring this team a fixed lock to reach the Conference finals, and they are certainly not perfect, but they sure played a damn perfect 120 minutes.
Lastly, here is what's even more encouraging about what's happening here. Look at the bullet points mentioned above. There is still room to improve! The Rangers are doing this without the production of the Kid Line (Chytil got a BEAUTY goal, but it was his first in eighteen games.). Plus, we just had back-to-back shutouts without Ryan Lindgren, and he returns tonight.
I'm not saying the Rangers will win six to nothing every night, but there's evidence that this level of play is sustainable and can be raised to even greater heights.
A home-and-home series against Carolina this week could definitely throw cold water on these vibes, as surely they are a better opponent than Pittsburgh and Nashville. However, I welcome this challenge to see if what we just saw was merely the stars aligning in the short term OR if we're witnessing the beginning of the manifestation of the powerhouse team we've hoped for. If that's the case, this could be the perfect storm that surges through Carolina and suddenly makes this division extremely interesting the rest of the way.
See you tonight!
In this week's episode we discuss the new rumors regarding the Rangers coaching situation. Then go on to the fun stuff discussing the impact Tkachuck's play will make on the game, Rangers players and more. Thanks for listening! Please rate and review our show on your favorite listening platform. Check out our partner's website at www.insidetherink.com for all your latest hockey news.