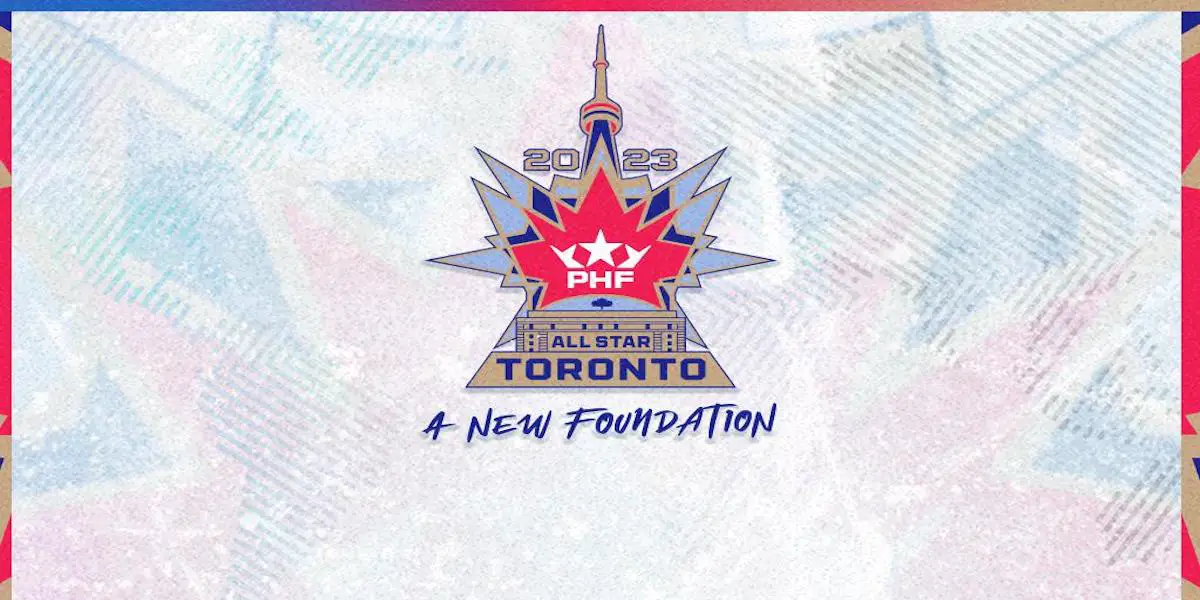 It was a night of excitement, drama, and a pure spectacle for those in attendance at the Mattamy Athletic Centre in downtown Toronto as it hosted its first-ever PHF All-Star game looking to show the league and impress.
For the fans and young girls in attendance, it was a chance for the PHF to grow the game and boy, did they show how effective they can be. Post-game, the players who met the media kept echoing it wasn't for them but for the growth of women's hockey.
" I think it was exciting, " said Team World defenseman and Montreal Force player Taylor Baker as they had announced they were looking to cause the upset or the surprise and play the villain. They did just that, making it to the final and securing a round-robin win over the hosts, Canada.
" We were valued as the underdogs, and we showed how we can bring our international talent to the big stage, and we played as a team and had a lot of fun out there." Baker was born in Toronto but to Hungarian parents, thus playing with her family nationality.
Another Hungarian on the team, Fanni Gasparics, had one hell of a night scoring four goals in three games and was snubbed for MVP as Loren Gabel of Team Canada and the Boston Pride took the honors.
" We came here to shock the world, and we did just that said Gasparics. " The first two games were amazing, not to mention the third, and we were having so much fun in a great atmosphere, and we were putting on a show."
Team World wouldn't have gotten to the final without the stellar play of their netminder Eveliina Makinen, and after the game, she spoke again about Team World coming together and showing they can be a dangerous opponent.
" We have only been here two days, but I feel I know them all so well said Makinen. " It was so much fun, and we all had so much energy, and I feel like we showcased some good hockey, and tonight it wasn't for us it was for those young girls in the stands."
Brittany Howard also had a fantastic night as she and Gabel were the two outstanding players for Canada and showed instant chemistry on the ice.
" I told Gabel before the game it's our time to shine she said. " We played a bit together growing up, and we have played on the same line before, and that chemistry showed off right from the start."
Gabriel echoed the sentiment and gave her a sense of how she and Howard were able to gel instantly and pull off an elaborate show.
" We were expecting a good game Gabriel said. " We stayed positive on the bench, and obviously it worked, and to see those little girls in the stands meant a lot, and we couldn't be here without them and without them supporting us."
Jade Downie Landry, who scored the game-winner in the final, sealing the win for Canada in her first-ever All-Star game, spoke about what it meant and the experience.
" I think there were a lot of great performances tonight she said. " I think everyone put out a good show, and that is what I am focusing on right now and it's great having the community involved in our game, and that's how we grow the game and work together and get where we want to be."
Salary cap raise 1:00All star game 7:44beauts outdoor game 10:10ECHL all star game 12:24 Live fantasy hockey draft 16:00Hockey jerseys reviews 37:36