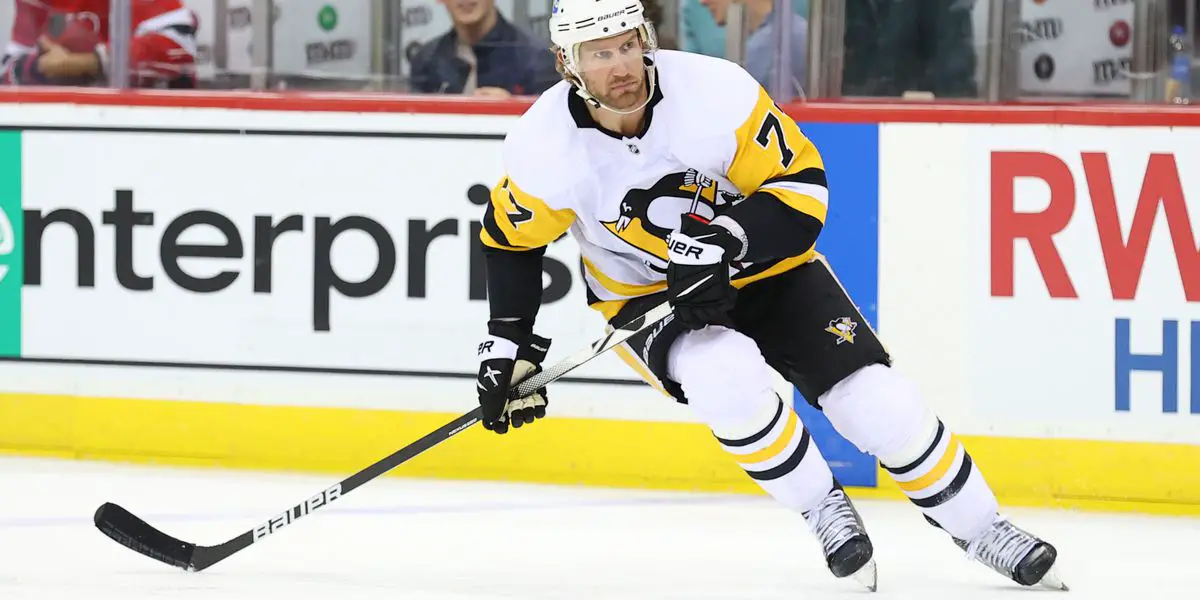 In Game 1, the Penguins would win a classic in 3OT, with 3 points by Bryan Rust and 2 points by Guentzel, Malkin, and Crosby. Game 2 was a 5-2 loss with goals by Guentzel and Crosby. If the Penguins were going to have any shot in game 3, they would need some more unexpected players to step up, and boy did they ever. 
The Penguins would defeat the Rangers 7-4 and take a 2-1 series lead, but the team's main stars were not to thank. Defenseman Mike Matheson would have three assists, and forward Evan Rodrigues would throw it back to his beginning of the season style and have two goals and an assist, while forwards Brock McGinn (1G, 1A) and Jeff Carter (2 goals) would each have 2 points. 
Brock McGinn started things with an unassisted goal 1:57 into the first period. Jeff Carter would make it 2-1 8:18 into the 1st, with assists by Evan Rodrigues and Mike Matheson.  2 minutes later, Rodrigues would get his second point of the period as he would score his first of the series, and Matheson would grab his second assist of the period and third of the series. Five minutes later, Rodrigues would grab his second goal of the game, with an assist by Brian Boyle, to make it a 4-1 Penguins game in the 1st. Even Louis Domingue got in on the fun with an assist.
In the third, Danton Heinen got the Penguins back on the board with an unassisted goal after the Rangers came all the way back in the 2nd period to tie the game 4-4. Of course, a big playoff win wouldn't be complete without some sort of big names not getting a point. Jake Guentzel ensured that as he would score an empty-net goal to make the score 6-4, with Crosby getting a point and Mike Matheson getting his 3rd assist of the game. A minute later, Jeff Carter would get his second goal, and Crosby and McGinn would grab the assists. That would seal the deal as the Penguins won 7-4. 
It was a much-needed game for the Penguins; like McGinn, Carter, Rodrigues, Domingue, Boyle, and Heinen would all get their first points of the series in this game, as Crosby, Malkin, Letang, Guentzel, and Rust combined for 3 points (1G, 2A) in the whole game. It showed the skill and depth of this team and showed how dangerous this team could be when the entire team gets going and is not just relying on the main superstars of this team. If the Penguin's depth can play like how they did in this game, then the Penguins can beat the Rangers in this series.
This week we have on the Legend himself, Bill Pidto. We discuss the broadcast, the Rangers 2nd half and do our own fastest 150 seconds on a podcast.Thanks for listening! Please rate and review our show on your favorite listening platform. Check out our partner's website at www.insidetherink.com for all your latest hockey news.