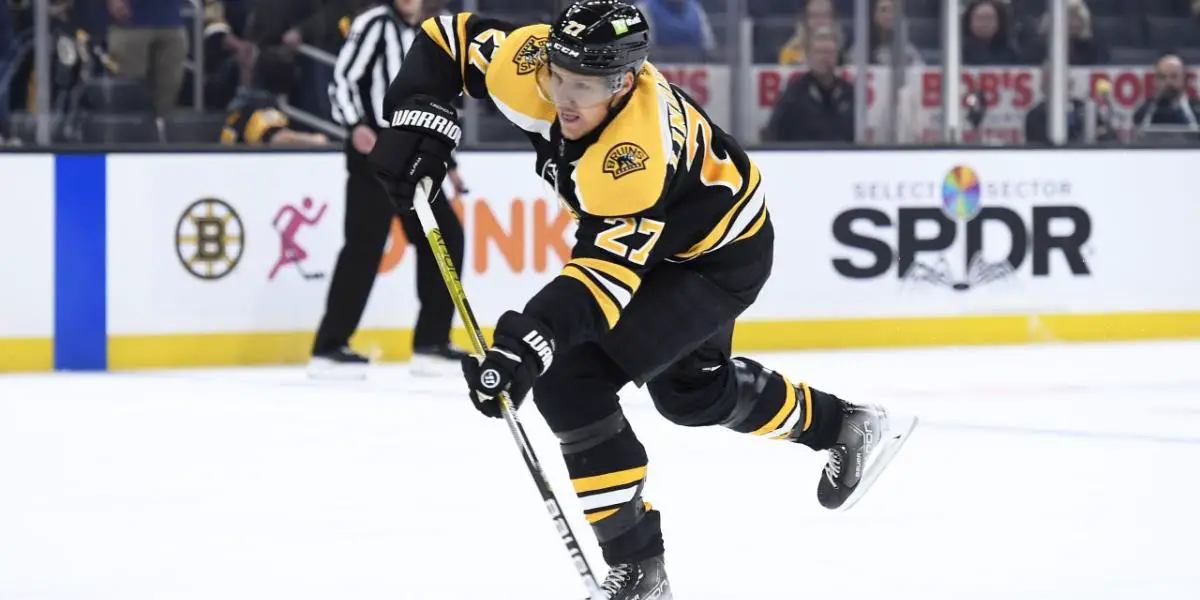 Hampus Lindholm was born on January 20, 1994. In 2009-10, Lindholm began playing for Jonstops IF. That year he played for the Jonstorps U20 team and scored a goal and two assists in three games. The following year, he played 39 games for Rögle BK U20 and tallied four assists.
In 2011–12, Lindholm began his professional career with Rögle, playing 20 games and scoring four points. He was also named the U20 Super Elit League's Best Defenseman. After his performance with Rögle, Lindholm was a top prospect heading into the 2012 NHL Entry Draft.
Lindholm represented Sweden at the 2012 U18 World Junior Championship, winning the silver medal. In the 2012 J18 World Championships, he was voted one of the Swedish team's three most valuable players of the tournament.
Hampus Lindholm Drafted Sixth Overall by the Anaheim Ducks in 2012
With the sixth overall pick in the 2012 NHL Draft, the Anaheim Ducks selected Hampus Lindholm. He signed a three-year entry-level contract with the Ducks on July 16, 2012, for $5.325 million. The defenseman began his career with the Norfolk Admirals of the AHL, where he played 44 games during the 2012-13 season and tallied one goal and ten assists.
Lindholm's NHL Debut To Today
Lindholm debuted on October 6, 2013, in a 3-2 win over the Winnipeg Jets. In the 2013-14 season, he played 78 games, tallied six goals and 24 assists, and was named to the NHL All-Rookie Team.
On October 27, 2016, Lindholm signed a six-year contract with the Ducks worth $31.5 million. He played nine seasons with the Ducks and tallied 57 goals and 164 assists in his Anaheim career.
In 2018, Lindholm won a gold medal with Sweeden at the IIHF World Championship. Lindholm finished the tournament with six assists in 10 games.
In the final year of his six-year contract, Lindholm started to have his name involved in trade rumors. On March 19, 2022, Lindholm was traded to the Boston Bruins in exchange for a 2022 first-round pick, a 2023 second-round pick, a 2024 second-round pick, Urho Vaakaanainen, and John Moore. Lindholm signed an eight-year deal with the Bruins worth $52 million a day later.
The defenseman played ten games for the Bruins in the 2021-22 regular season and tallied five assists but failed to register a point in four playoff games. Lindholm's luck changed the following season.
The 2022-23 season is already the best of Lindholm's career. With 62 games played so far, Lindholm has tallied seven goals and 34 assists. The defensemen's assist and points output are career highs.
The Bruins Preseason has begun! Matthew Poitras, Johnny Beecher, and Mason Lohrei have stood out. Matt Grzelcyk expendable? Can the Bruins be more physical? And much more!DraftKings Sportsbook – Boston's hometown Sportsbook is LIVE right here in Massachusetts! Bet local on all your favorite sports from the comfort of your own home with DraftKings. To celebrate, ALL new customers will receive up to TWO HUNDRED DOLLARS in BONUS bets when you sign up for DraftKings Sportsbook using code ITR! You can now bet local on money lines, spreads, props, and more with one of America's top-rated Sportsbooks – DraftKings Sportsbook!  Download the DraftKings Sportsbook app and sign up with code ITR to get up to TWO HUNDRED DOLLARS in BONUS bets to use now that mobile sports betting is live in Massachusetts. That's code ITR only at DraftKings Sportsbook. If you or a loved one is experiencing problems with gambling, call 800 327-5050 or visit helplineMA.org to speak with a trained specialist, free and confidentially, twenty four seven. 21+. Physically present in MA. Eligibility restrictions apply. Subject to regulatory licensing requirements. Eligibility and deposit restrictions apply. Opt in required. Bonus issued as free bets. Terms at draftkings.com/MA.